If the old group member search was a tiger, the new search is a kitty cat. When LinkedIn overhauled the groups function a few months ago, one of the features that went away was the ability to examine a group's membership. After the expected outcry, LinkedIn quietly "restored" search just before the end of the year.
Using LinkedIn Group member search now is different than it used to be; especially how you define "search". They both search the group membership, but for different things and in different ways. Previously, you were able to search a group's membership for subsets of people that shared the same information on their profiles, such as people who were SEO experts, people that came from Kansas City, or by keyword.
Now, unfortunately, all you can do is search for a particular person by name.
Here is how the new search on LinkedIn Group's members works:
1) Clicking on the number of group members brings up the search utility.
2) You can enter a name – first, last or both
3) The search utility will look for the name you entered and present people that you asked for.
And now for the bad news.
The search utility appears to scan the name field only. So if you want to search for people who know SEO, the only people who will show up are those that have the term SEO in their name field. Oh, and by the way, it is against the LinkedIn user agreement to put anything other than your name in the name field.
The search utility has a maximum of ten results. Searching a large group for "David" will return a maximum of ten group members with the name David.
There is still no relationship indicator on the people in the results list. You can't tell whether a person is a first level connection or just a group member, unless you click on a name to pull up their profile.
There doesn't appear to be any rhyme or reason behind how LinkedIn chooses which ten people to present to you.
So what good is this new way to search on LinkedIn for Group members? No good, if you ask me. In all seriousness, it's only good if you have done an Advanced Search and found someone you would like to send a free message to, in which case you search once using LinkedIn Advanced Search and then you search again for that particular person within the Group. (Question for LinkedIn: why not just be able to send a message to the person directly from the search results?)
LinkedIn has changed the nature of searching group memberships from one where job titles, locations, and keywords could be used, to one where you are searching for a specific person to send them one of your fifteen free monthly messages. The only possible rationale I can see for this change is further fights against scrapers and automated profile viewers, by pushing the use of Advanced Search which is susceptible to the Commercial Search Limit. It appears that more and more LinkedIn is playing defense.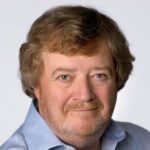 About the Author: Bruce Johnston is sales coach and strategist specializing in LinkedIn. He believes LinkedIn is not all about your profile; it's not all about being found. It is about being proactive. LinkedIn is a contact sport. He also trains a module on how to search LinkedIn effectively. If you would like to get in contact with him, feel free to reach out on LinkedIn, Twitter or via email brucejohnston115 [AT] gmail.com
---
---
Recruit Smarter
Weekly news and industry insights delivered straight to your inbox.