Gonzo Sourcing and the Evolution of Online Social Networks

  Aristotle was a teacher of philosophy in Ancient Greece who founded a school in Athens called the Lyceum. His school is also referred to as the Peripatetic School due to Aristotle's custom of teaching by discussing and conversing with pupils as they walked along the shady lanes of the garden (peripatēticus) rather than lecturing inside the four walls of a rigid classroom. A student of Aristotle you may recognize is Alexander of Macedonia A.K.A. "Alexander the Great." Like Plato, Aristotle was himself a master-student and fellow devotee of Socrates and his "Socratic Method" which has been vastly influential in my own learning and development.
Along with these three ancient teachers (Socrates, Plato and Aristotle) I am also a fan of Dr. Hunter S. Thompson who is credited for the invention of "Gonzo Journalism," a way of writing that straddles both fiction and non-fiction, where the reporter reporting on the action is as much involved as they are observing. Gonzo reporters are in the action to such a degree that they become central figures of their stories. A Gonzo Sourcer then is one involved hands-on as participant with their medium not as mere observer, and who learns by employing the dialectical method always asking questions and "walking the walk."
Sourcing is Sui Generis
But of what relevance is this to you in today's recruiting environment? In part, it helps me explain that Sourcing is Sui Generis. I submit that as discipline what sourcers do is in a class alone, undefined by any other. Sourcing encompasses all that is finding talent in their native habitat and while it may be an aspect of recruiting they are not one and the same. As technology evolves, so does the role of sourcers and nature of our job. We are peripatetic because in our search for talent we become central to the story, willing participants and temporary residents of all possible destinations, engaging in every required activity, embracing all necessary tools or relevant technology in the pursuit of talent our clients/employers cannot find via traditional means
Many people try to convince you that our role will disappear so they can sell you a new product or appear to be smarter than you, and that's ok. Others try to rename what we do just to appear different, and that's cool too. Why? Because in the final analysis, the nature of the activities we conduct as we find, identify and reach out to the talent employers desperately seek does constantly and drastically evolve yet our role remains critical. Whatever we are called and wherever technology takes us there will always be a need for someone like us to get involved in building and tapping talent communities as we have done for well over a decade and will continue to do as long as there are employers with hiring challenges.
Nihilism and the Art of Sourcing
Being a Nihilist is necessary for a sourcer who "walks the walk" because there is no single solution that will consistently produce hires every time, all the time. Gonzo Sourcers like me live by the code of "if the tool gets results, use it" regardless of original purpose or design. We continuously experiment with anything new, asking "what if?" and taking any new tool or system to its limits. With so many resources available to us I refuse to lock in and become a permanent citizen at any of the online destinations, technologies or services available today.
The advertised flavour-of-the-day is either "social recruiting" or "talent communities" depending on who you ask. Both are being touted as silver-bullet solutions yet either are no more than techniques employed by sourcers throughout the evolution of the Internet to identify and engage with prospects in their natural habitat. Both are simply part of a solution set and not its entirety.
Is Social Networking The Key to Our Evolution and Survival?
Online networking technology has evolved dramatically, but many people get caught up in the technical aspects of how to use the stuff and forget that networking principles remain much the same.
Websites like LinkedIn provide you with a unique opportunity to connect with people whom you already know, grow your current relationships, brand yourself, and find new people connected to you by some commonalities. We already know that effective utilization of your personal network through online social and professional networking tools is quick becoming a required business skill but the question remains is it truly evolving into an evolutionary "sixth sense?"
The hackneyed phrase "it's who you know" has been abused by companies touting their latest and greatest flavour of social networking software, but that phrase sadly falls far off the mark. The truth is that in today's over-informed digital business world, where bloated data moves at the speed of thought, it is not who you know that really counts, but who knows you. Professional online social networking tools are invaluable in creating personal brand equity and raising awareness about who you are, but just being "on LinkedIn" doesn't cut it. To source from these talent communities you need to be Gonzo, involved, active, both central to the action and an observer.
The Evolution of Social Networks
Online social and professional networking tools like LinkedIn serve a significant business need as an aid in expanding your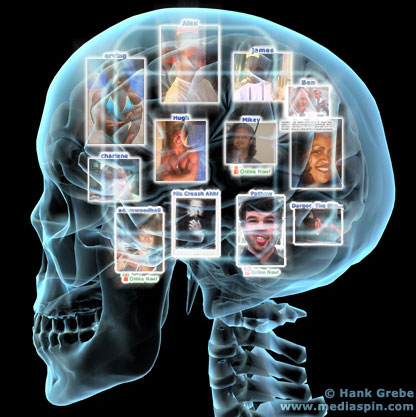 professional influence beyond our simple human capabilities. This is particularly so among recruiters, who more than any other professional, depend on their networks for business success. According to anthropologist Robin Dunbar, humans can only maintain stable relationships with around 150 people. That number refers to significant relationships such as those in a family or tribe and other purposeful groups. In "The Tipping Point", Malcolm Gladwell explored the Dunbar number's effects on the dynamics of social groups. Those theories have been popularized and given rise to many business-related applications.
Systems for managing and sharing relationships have long existed. From the original contact management systems like ACT! and GoldMine, to the very first networking sites like sixdegrees.com, each walks a fine line between sharing too much information and not enough to be of use. However, they have all tried to multiply our ability to maintain business relationships with hundreds, or even thousands, of people. It is this author's opinion that in our hyper-connected world, this is a needed evolutionary development.
The Neanderthals and Modern humans were contemporaneous species yet only one survived. Why? One often debated theory is that the evolution of more rapid and complex communication created stronger collaboration among communities and this made them better equipped to survive famine through the Ice Age. Though it has its opponents, I tend to agree with communication being at the heart of our survival.
Our new threat is the digital divide. Network-aware devices already talk to each other: 4 billion people use mobile devices to connect. I believe we humans are becoming "network aware" and in fact some of us are already native to the digital environment. I'd like to call them "hyperlinked humans" and many experts are already using the sixth-sense analogy to explain a certain digital nativity that allows us to know more about each other as members of our community by the trace we leave in online networks.  
That suggests that social networking technology is an evolution of critical human faculties. Ad-hoc convergence of online social networks already exists in digital natives. Those of us who "live online" make the networks do what we want them to do, even if the technology isn't there to officially connect them. Research in neural science includes the discovery of mirror neurons. These cells make it possible for us to experience communications from others intuitively and empathetically (source).
"Humans, it turns out, have mirror neurons that are far smarter, more flexible and more highly evolved. […] a fact that scientists say reflects the evolution of humans' sophisticated social abilities. "
"The human brain has multiple mirror neuron systems that specialize in carrying out and understanding not just the actions of others but their intentions, the social meaning of their behavior and their emotions."
Like mirror neurons, the evolution of online social networks are central to our community tactic for survival. Technology is successful and gets broad market adoption when it makes an existing human process more efficient. Combining social intelligence with digital communications enables us to build communities exponentially faster and at a larger scale than ever before.
Why do Social Networks Matter?
They matter because our economic system is threatened with extinction. Our response is no longer merely top down as it has been in the past where we were handed dictates from our superiors. Today's leaders are sometimes our peers and subordinates. The new paradigm is one-to-one, one-to-many and many-to-one. Through online social networks and the promise of Web 3.0, our experience with communication is richer than ever before.
Online social networking software enables you to find quality people who may not be familiar with you or with your organization, and creates an opportunity to connect with them and sell them on your opportunities or your services, or just sell them yourself! They may be unfamiliar with you, your company or business, or may not have even been looking for something.
 Because you already know someone who knows them, you can feel more comfortable that they are a quality prospect. Also, because of that mutual connection, you can more easily overcome cumbersome barriers and begin a relationship with a little more trust and warmth than with a total stranger. Social networking sheds light on the contacts you never knew you had. But none of this is a passive act where we sit back and gather information. To get the most from talent communities and social networks we have to get involved. How? Read on…
Marketing Yourself on Social Networks
You probably already know that you can contact people in your online networks to:
* Rekindle old connections
* Maximise value in your weak connections
* Build business relationships with clients or hiring managers
* Find and meet prospective jobseekers, clients, prospects, or other business partners
* Grow a network or referrals
* Heighten your corporate and personal brand
* Make new connections and grow your sphere of influence
* Open doors to future career opportunities, increased pay or promotions
* Increase visibility which improves influence and effectiveness internally with your organisation as well as externally.
 And you probably already use these networks to:
 * Educate yourself and ask questions about other organisations
* Conduct competitive intelligence on companies, industries or individuals
* Make fewer cold calls and better prepare for them
* Leverage contacts you already have.
 All of the above is great, but you are probably already going it. If you dare to be Gonzo, take the next step and be peripatetic. Here are some other ideas on how to market yourself and your organization online:
Purpose-built Communities?
A purpose built community doesn't have to be a dedicated stand-alone website. Though it would be ideal if you had the budget or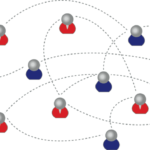 expertise to build your own, you can easily create one inside LinkedIn, Facebook or Ning. Because people are more likely to accept an invitation to join your group than they are to be personally connected to you as an individual. It's just too personal to be "connected" with a stranger, but with safety in numbers there's much less risk in being part of a group.
 A purpose-built community can be a conduit for you to gain your audience's trust and attention if you offer valuable insights or information they don't get elsewhere. Once you have built up a community you know have permission to occasionally send a message to all the members, even if they are not directly connected with you at the individual level. Groups are also team projects so you don't have to be the only one who creates content, sends messages, approves members, moderates posts, and all the other time-consuming group management activities. If any of your team members decide to leave they can simply be removed from the group and there's no risk of them taking the community with them like they could if it was their own personal network.
 Participate in and create Groups, Pages, etc.
On LinkedIn they are called Group, but there are also Groups and Pages on Facebook, and Lists on Twitter. A community built on Ning is essentially also a group. Groups can be purpose-built and very specific including demographics, or professional and personal interests.

Members of groups or fan pages read and generate content, link to news and start or engage in discussions. All of these are an excellent way to converse with your target community, to be both a participant and an observer.

Members can view al other members, network with them and send them direct messages.

On LinkedIn the

Groups Directory

is searchable by title and keywords. In Facebook you can find both

groups

and

pages

. On Twitter you can find

lists

.

You can a group, page or list for free on either of them.

Groups can be a great niche candidate pipeline.

Easy way to quickly build your brand in your target niche.
 Utilize the power of Direct Advertising:
LinkedIn Direct Ads are a very inexpensive way to reach highly targeted audiences

Target your audience by:
–        Company Size
–        Job Function
–        Industry
–        Seniority
–        Geography
Ex: ad seen only by Accountants at Manager or Director level, with companies larger than 1,000 employees and in the Atlanta area
 Answer Questions and Engage Your Audience
Engage in conversations with your target prospects by answering their questions or by asking them to answer yours

LinkedIn Answers

Q&A categories where members pose and/or answer questions, the questioner designates which were good answers and which was the best answer. Within Facebook you can ask questions inside of both Groups and Pages. On Twitter you can send out a tweet with a question and receive instant response.

But don't just ask, answer! Answering questions helps establish you (and your team's) credibility in your area of expertise

LinkedIn's

Advanced Answers search

allows you to find questions (or answers) by topic, keyword, answered vs. unanswered, keywords only in the question, etc.

Examples
–        Ask for feedback on where to find more people like them
–        Answer questions about your company and jobs
 Promote Events
Event comments are ad-hoc discussion groups!

On both LinkedIn and Facebook you can retain the attendee list which could easily include people outside your network.

Establish your credibility and/or brand by hosting webinars on topics of interest to your audience. Ideas:
–        Create a "virtual career day" and invite your target prospects
–        Co-host a webinar with an expert your prospects want to see
In Closing
There are a small but growing number of social sourcers that have taken these ideas to heart on behalf of their companies.  While most of the tools necessary to achieve the next-gen social networks that top sourcers will rely on are free, they are not as integrated as we'd like them to be.  And as I said early on, I don't recommend being wedded to any particular tools because what's useful today may not be tomorrow.  What's important is that successful experimenters are not afraid of making mistakes, and focus on the metrics as well as the anecdotal data.  They are learning much in the process of implementing the components of what will result in the leading sourcing organizations of the future.
About the author:

 Shally Steckerl is a talent acquisition consultant, strategist, and speaker originally from Colombia, South America, now residing in Atlanta, Georgia. Mr. Steckerl is the Founder and Chief CyberSleuth of JobMachine, now Arbita ACES (aces.arbita.net), the premier provider of sourcing consulting services and workforce development. Early in his career Mr. Steckerl realized that as a contingency recruiter he could beat the competition by finding people who were not available in mainstream sources. Since then he has been instrumental in building numerous world class sourcing and research organizations.
Because of his passion for the Internet as a recruitment tool and his continually innovative methods, Mr. Steckerl has developed a reputation as one of the most respected authorities in passive candidate research and talent pipeline development worldwide. A pioneer in recruitment Internet research, accomplished author and celebrated speaker, he is a regular contributor to many industry publications. Mr. Steckerl is frequently requested to present at leading domestic and international recruiting conferences and conduct private workshops.
Please visit the Press & Publications Page for a complete listing of Mr. Steckerl's speaking engagements and publications. You can reach Shally at [email protected], MSN IM at [email protected], through Text SMS or via skype:jobmachine
---
---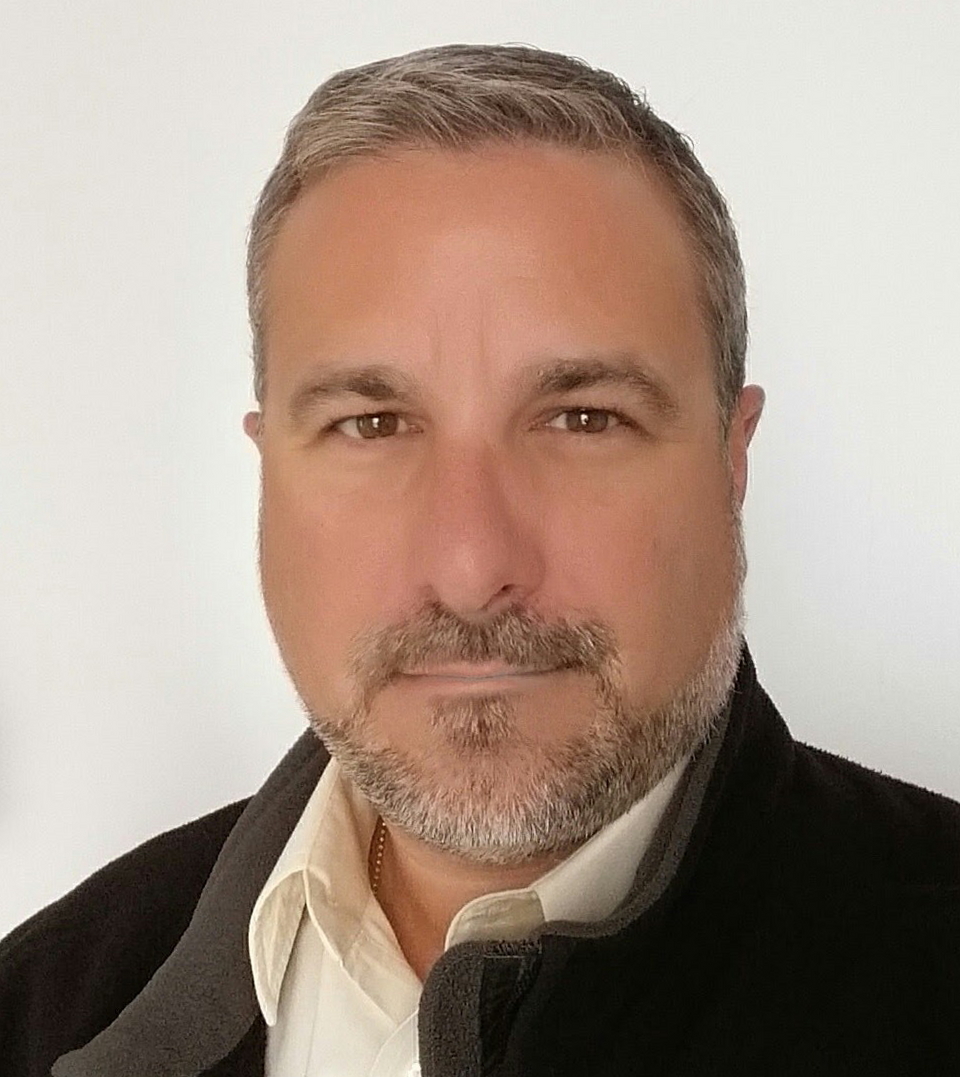 CEO/Founder RecruitingDaily and avid skier, coach and avid father of two trying to keep up with my altruistic wife. Producing at the sweet spot talent acquisition to create great content for the living breathing human beings in recruiting and hiring. I try to ease the biggest to smallest problems from start-ups to enterprise. Founder of RecruitingDaily and our merry band of rabble-rousers.
Recruit Smarter
Weekly news and industry insights delivered straight to your inbox.