B
ig Data has gotten so much hype the last few years that people have been spun into a panic. It seemed everyone wanted their "Big Data," only to find that they only have "small data" or they do not know how to manage the data that they have. Gild users will be happy to discover that Gild has released a new business intelligence platform to keep their fears at bay. I was honored to speak to Luca Bonmassar, Co-founder of Gild and Chief Product and Technology Officer last week who showed me their new Business Intelligence (BI) capabilities. Let me tell you, the product is legit.
"We designed our Business Intelligence for Hiring solution to be automated, easy-to-use, and individually relevant for multiple roles," said Luca Bonmassar, CTO of Gild. "We started with a library of drag-and-drop custom reports, but savvy users like developers can also write their own queries and use our IDE for easy integration with things like a third-party onboarding application. By making the solution both personalized and agile, it's easy to tailor it to each customer's specific needs."
It is not enough for a recruiting department to obtain their data without being able to manage it. Without BI tools, recruiting departments have lost control of their data, releasing it to IT or Accounting departments to create reports or hire a data analyst and report writer to find out what the data reveals.
In my former life, I was an IT Business Analyst. From what I saw, Gild's "Business Intelligence for Hiring" uses easy wizard technology to produce very professional, easy to read and easy to create reports. Here is the kicker – with Gild, you can compare your results with what your competitors are doing. (Booya!) I have not seen another tool that has allowed you to do that.
"There's a sea change coming to talent acquisition that's similar to the transformation marketing automation tools created in how companies go to market," said Sheeroy Desai, CEO of Gild. "By arming each person involved in the hiring process with the real-time information to become more effective, Business Intelligence for Hiring eliminates the need for a dedicated business analyst or costly, separate BI application. As an integral part of The Gild Platform, our new BI solution lets everyone see the data that matters most as well as data they never had access to before—whether it's understanding which sources produce the best candidates, where recruiting campaigns are most successful, how employees are performing or where resources are being spent. And because we offer data in a form that's both meaningful and easy to understand, companies can now get a truly accurate overview of their entire business ecosystem."
Business Intelligence for Hiring Makes Anyone a Business Analyst
Gild's recent press release breaks down how different staff and business strategists can optimize the
CEOs: With a new single source of truth for the entire company, CEOs can immediately assess the return on investment (ROI) of each hiring expense, benchmark performance against that of similar businesses and make educated decisions about where to focus resources and what strategies to pursue over time.
CFOs and Finance Professionals: With a graphical comparison of aggregated hiring expenditures and returns from across the company, financial experts can quickly understand the fiscal impact of hiring on budgets and the bottom line, identify pricey missteps and optimize the hiring process for the most cost-effective return.
Talent Leaders:With new access to data on everything from the state of the pipeline to recruitment cost per employee, talent leaders can become analytical pros by tracking effectiveness by department, hiring team and even individual managers to improve the speed and effectiveness of hiring across the board.
Recruiters: With the ability to track performance against colleagues as well as recruiters at similar companies, recruiters can boost personal productivity, make better hiring decisions based on behavioral metrics and become more valuable and strategic by mastering BI and its impact on the business.
Hiring Managers: With new data about how hiring and firing rates impact each team, which factors affect productivity the most and which areas require improvement and optimization, hiring managers can now become instant analytical experts and help grow the entire business.
BI Analysts: With auto-refreshed data and easily customizable reports, BI analysts can stop fielding time-consuming, expensive ad-hoc report requests from across the company and focus on building unique, sophisticated reports relevant to the business using Gild's IDE.
Now you have no more excuses as to why you don't know what your recruiting team is doing. It is literally just one click away.
About Gild (Vendor Description)
Gild is transforming the talent acquisition industry and fundamentally changing how the world hires. Fueled by data science, consumer-friendly technologies, and predictive analytics, Gild's smart hiring platform powers the way companies find, nurture, and hire talent across all industries and functions. Gild is used by growing companies to hire the talent they need to innovate and succeed—smarter and faster. Founded in 2011, Gild is headquartered in San Francisco, with offices in Salt Lake City and Milan. –
About the Author: Jackye Clayton is recognized as a people expert who puts the Human in Human Resources. An international trainer, she has travelled worldwide sharing her unique gifts in sourcing, recruiting and coaching. She offers various dynamic presentations on numerous topics related to leadership development, inclusionary culture development, team building and more.Her in-depth experience in working with top Fortune and Inc 500 clients and their employees has allowed her to create customized programs to coach, train and recruit top talent and inspire others to greatness.
Follow Jackye on Twitter @JackyeClayton or connect with her on LinkedIn.
---
---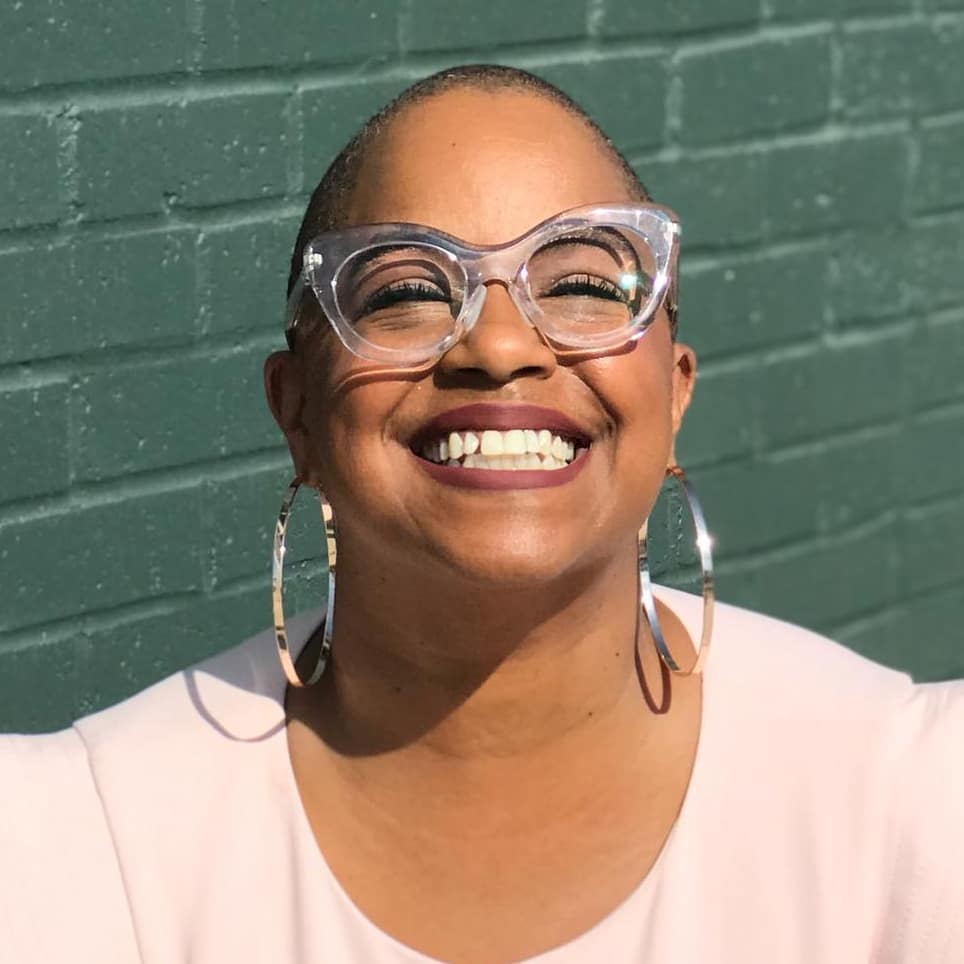 Jackye Clayton, with acclaimed expertise in diversity and inclusion, recruitment technology and a global network of non-profit, human resource and recruiting professionals, Jackye Clayton is a servant leader, uniquely inspirational speaker, and a revered thought leader. Jackye was named one of the 9 Powerful Women in Business You Should Know by SDHR Consulting, one of the 15 Women in HR Tech to Follow in 2019 by VidCruiter, 2019 Top 100 list of Human Resources Influencers by Human Resource Executive Magazine and one of the Top Recruitment Thought Leaders that you must follow in 2019 by interviewMocha Magazine. Currently, Jackye is the Diversity, Equity, and Inclusion Strategist at SeekOut. You can find her on Twitter @jackyeclayton and LinkedIn https://www.linkedin.com/in/jackyeclayton
Recruit Smarter
Weekly news and industry insights delivered straight to your inbox.