High-volume recruitment – the sourcing and hiring of candidates to fill 250 or more positions in one campaign – is often a must in this increasingly competitive market for qualified applicants. Hiring events that gather candidates in one brick and mortar or online place can be the ideal way to efficiently and quickly assess and interview many applicants in a very short time.
While we typically think of career fairs when we think of hiring events, there are many other high-volume event possibilities. Which you choose depends on whether you're putting out hiring fires (need to onboard multiple workers as soon as possible) or want to grow your talent database for future needs. Done well, your high-volume talent base growth efforts will significantly curtail your need for those fire-retardant events.
Hiring Events to Grow Your Talent Database
The possibilities here are about as voluminous as the number of people you solicit for ideas. Be creative! The more unusual your event, the better the possibilities of media coverage. Think of this as experiential marketing of your employer brand, with the bonus of growing your talent database, which then resides and is managed by a robust CRM system such as Oleeo.
Your market is going to primarily be passive candidates. Don't scoff! They're 70 percent of the current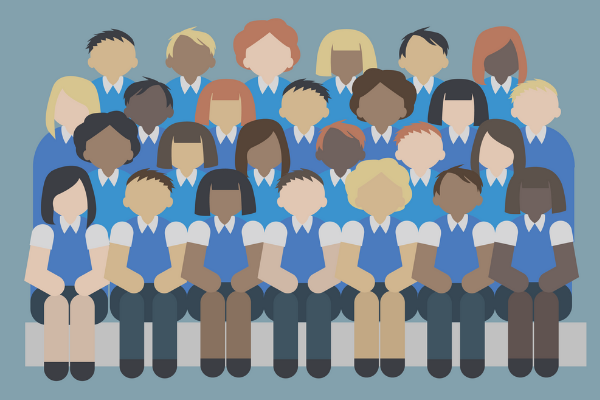 pool of candidates; 89 percent in the severely-understaffed tech industry. They're not as easy to coax to your firm as those unemployed pavement pounders, however. Especially if you're hiring for IT or healthcare positions, where openings far outnumber qualified candidates, it will be crucial that you promote your company, and not just your career opportunities.
One of the most engaging examples of experiential marketing is HBO's Escape the Room game at SXSW 2017. The mega event experience recreated three popular HBO shows – Silicon Valley, Veep, and Game of Thrones. Each had its own separate room, which, when combined, created one gigantic interactive mystery and contest.  
Imagine the pre-event promotion, candidate engagement, and candidate assessment possible by making something similar a part of your hiring event! Focus the mystery and the contest on your industry and your products, and you'll market your brand as well as teach your candidates what you're all about. Engage your employees as well, to brainstorm the concept, help build its elements, and socially share the event. Make the various stages of its development an ongoing video that resides on your career site, talent community and employee referral dashboard powered by Oleeo .  
Hackathons and other competitions, with significant networking opportunities and enticing prizes, would draw many developers and other IT experts. Beyond assessing participant's technical skills and their ability to collaborate with team members, you also might end up with a creative, workable new concept or two.
Want to convert your hackathon to an immediate-hire event? Simply transition your prizes from cool new gadgets and toys, to career coaching appointments, resume writing help, free haircut or makeover, gas cards, and so forth.  Use dedicated technology such as Oleeo Event Management Instant to help make these conversions as simple as possible, available from as low as $1000 per month and implemented in 48 hours.
Career Fairs
The more traditional high-volume hiring event is the career fair, which introduces the candidates and employers to each other, and creates a one-stop-shop for applications, interviews, assessments, and even immediate hires. It can be virtual or brick and mortar. It might even be both. What veers it away from the traditional ho-hum "long lines of candidates visiting endless rows of recruiter tables" is the technology you introduce.
Rather than thinking of your fair as the day and place where you'll hire many, think of it as the lure that draws quality applicants. Enable pre-event registration, resume upload, application and even interview scheduling. You might also offer (but not require) the opportunity to jump the event-day interview waiting line by way of a pre-screening one-way on demand video interview powered by HireVue or Cammio or even just cut queues altogether using mobile-compatible QR codes to plan interview schedules in advance Don't stand on event-date ceremony, if a great candidate has a conflict, however. Remember, your fair is the means, not the end.
Event-management applications, smartphone-enabled, are great tools for your hiring event. Some even provide gamification. Not only do they help plan, document, and share the event, but they keep candidates engaged and informed, and, by powering candidate profiles, provide recruiters with a look at the digital acuity and communication skills of each candidate. A few of the added perks to note are:
That the candidates see the employer as high tech and current

Event management applications can be quicker to activate (Oleeo Instant can be live in 48 hours). They can even be added onto your existing CRM or ATS, making the decision easy.

Empowering candidates to use their own devices to check in at events can help reduce long lines and enhance the candidate experience.

They can also create a mechanism for real time feedback 

and rid recruiters of paper resumes and the associated administrative (and physical) burden that comes with them.
The emulatable Career Fair Plus mobile app specializes in bringing college students to career fairs and works with more than 100 U.S. colleges. By way of smartphone the student candidates can upload their resumes, get interviewing tips, and make their way around with the guidance of interactive maps. This lets candidates schedule their job interviews, to bypass the fair's waiting line.
To summarize, the key elements of your high-volume hiring event are:
Creative employer branding and marketing;

Automation that reduces event planning time and maximizes sourcing and promotion productivity; and

Smart, AI-powered tools and platforms that invite, assess, schedule and interview candidates.
The right automated tools will bring the right volume of the right candidates to your hiring event. Can you really afford to be missing out?
---
Authors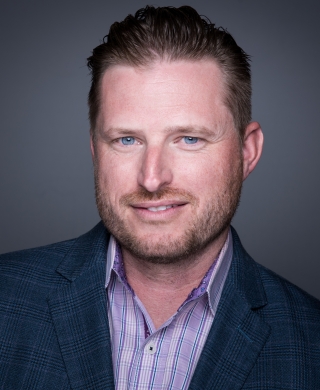 Adam Couch is Americas VP at Oleeo, an award-winning provider of innovative talent acquisition technology.  A member of the global leadership team, Adam has deep experience in the Talent Acquisition and HR Tech industry having worked at Oracle, Lumesse, PeopleFluent and Hire.com over his two decade career.  A graduate of Texas State University, Adam is a huge Dallas Cowboys fan and runs the Hooks, a youth and teen Baseball academy, in his spare time.
Recruit Smarter
Weekly news and industry insights delivered straight to your inbox.