Today's modern workforce includes four primary generations— Gen Zs, Millennials, Gen Xers, and Boomers. The multigenerational workforce is one of the four main trends shaping talent acquisition in the coming years and a key factor to the success of a company, according to a LinkedIn report. Each generation has subtle differences in communication style and interpretation, work-life harmony, life goals and work productivity, among other aspects of work. These differences generally make each generation approach job hunting differently.
Regardless of the subtle differences, recruiting strategies should be designed to attract candidates where they are in life and tailored to their unique preferences for job hunting. Employers who want to maintain, build and attract a multigenerational workforce need to understand their audience, the best messaging and medium for recruiting.
Organizations eager to learn how to recruit across generations and attract top candidates should take the following topic tactic for each generation into account. 
Recruiting Gen Z
Gen Z includes individuals born between 1997 and 2012, and though many are just beginning to enter the workforce, this segment will balloon over the next few years. Therefore, recruiting Gen Z has quickly become a priority for recruiters.
To successfully recruit and attract GenZ, recruiters should consider: 
Content marketing – Leverage social media channels to boost the company's presence. Developing helpful content about core values, the company's mission, non-traditional benefits, retreats and social events for the potential candidates will pique this generation's interest and allow recruiters to connect organically. However, once engaged, recruiters should personalize communication through email, social and text. For many in this generation, candidates need to visualize how their personal and professional lives can blend. Through content marketing, recruiters can intentionally showcase the company and how candidates can add value with their unique perspectives and experiences.
Recruiting Millennials
Millennials are candidates born between 1981 and 1996. As technology continues to evolve, this generation of tech natives and early adopters of the newest tech trends are assets to today's workplace. 
To attract Millennial candidates, recruiters should consider: 
Hiring timelines – Millennials tend to value communication and feedback, especially during the interview process. Many within this generation value faster interview processes and frequent check-ins. Recruiters should communicate with this generation during each stage of the hiring process to keep candidates engaged. Engagement steps might include creating communications triggered by each recruitment step and being clear about the next steps and expectations. This generation values personalized communication and engagement through text messages, emails or direct messages from social sites like LinkedIn to build rapport quickly. With immediate and constant communication, talent acquisition teams can build rapport among millennial candidates, garner interest and attract top talent.
Recruiting Gen X
Generation X includes individuals born between 1965 and 1980. As more boomers retire, candidates within this generation are starting to take on more senior-level roles and fill top leadership positions, making Gen X recruiting key to business succession. 
To add more Gen X candidates to the talent pipeline: 
Clearly define career paths – Collaborate with human resource personnel and research the career path of past candidates who are still with the organization. As a generation that values transparency, Gen X wants to know what it takes to succeed in the role and how others progressed before them. Although some within this generation can be skeptical about opportunities through social media, recruiters can build credibility with direct, one-on-one communication through these channels. 
Recruiting Boomers
Baby Boomer candidates were born between 1946 and 1964, making them some of the most experienced talent, particularly in leadership positions. 
To find more Baby Boomer candidates, recruiters should consider: 
Direct communication – Individuals within this segment care about the day-to-day aspects of the position and generally less about company culture, therefore when communicating with candidates, recruiters should explain why a candidate's experience makes them an ideal candidate for the job, what they stand to gain from the opportunity and present a comprehensive job description. Through direct phone or email conversations, recruiters and candidates within this generational pool can further discuss opportunities for leadership positioning, mentorship and relationship building.
Recruiting for a multigenerational workforce cannot be taken with a "one-size-fits-all" approach. Before recruiters deploy their strategies, they should identify the talent they need and want. Then, develop and target the messaging to the audiences based on their unique needs, how they communicate and what they want from a job. By considering and prioritizing a candidate's generational nuances, recruiters can successfully build a multigenerational workforce to withstand the future.
---
Authors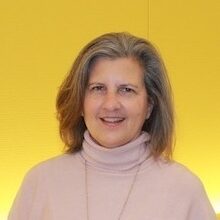 Jill Chapman is a senior performance consultant with Insperity, a leading provider of human resources and business performance solutions. For more information about Insperity, call 800-465-3800 or visit www.insperity.com.
Recruit Smarter
Weekly news and industry insights delivered straight to your inbox.