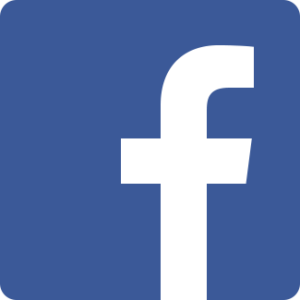 According to recent surveys, Facebook has seen the biggest gains in social recruitment. Out of the more popular platforms, such as LinkedIn and Twitter, 65 percent of recruiters are now using Facebook to find hires.
When we think about Facebook recruiting, many organizations turn to advertisements or basic wall posts in order to find candidates. However, just like how social recruitment has changed over the past year, so should the way we find hires through Facebook.
Let's look at three different ways you can find the right candidates.
Employee Referral Programs
Employee referral programs are a way for your internal and external network to provide you with quality candidates. In fact, employee referrals are the number-one source of quality hires and retention. So, when employee referral programs are paired with the power of Facebook recruiting, the results will likely lead to great hires because they are sourced using a familiar method.
How to maximize employee referral programs: The problem with many employee referral programs today is they don't utilize user data found on social networks. For instance, when resources like Facebook are used, the typical route is a wall post. This is not as effective as it could be.
Encourage your employees to search their connections for a great match based off the criteria found in relevant job descriptions. For example, if you're looking for a candidate who has five years of experience in engineering, ask your employees to look into their network for connections who have this under their belt. In addition, if you use private messaging to reach out to these candidates, the exchange can eliminate any unqualified candidates since the posting is not public.
Automating Job Sharing
Automated job sharing essentially means just that: your jobs are shared in a very precise and scheduled way. So, jobs may be shared to your network, who can then blast this information to their Facebook connections. This forgoes any heavy lifting an employer will have to do on their end, since jobs are shared and then re-shared automatically.
How to maximize automatic job sharing: First, it's important to actually automate the job sharing process. Think about autoposting, which allows you to schedule a time and frequency each week. This way, jobs will be shared with your network in a very cyclical way. For instance, every Monday at 3pm, a list of jobs could be blasted out to your network.
In addition, you can also add referral rewards as a way to both increase visibility and provide incentives among thousands of potential candidates and referrers. There are many benefits to this. Since there is a reward at the end, a company is able to get their employer brand out consistently, they are able to receive passive candidates, and they gain access to second degree contacts, all within a social network that understands your business.
Facebook Graph Search
Facebook Graph Search is the social networks new in-depth search engine. Graph Search is a way to discover what people are interested in, where they've been, groups their associated with, pages they like, etc.
For recruiters, it's an easy way to discover qualified candidates through their Facebook content. So, if you're looking for an applicant who lives in New York City, majored in advertising, and went to a certain school, it's possible. Essentially, you can see who'd be a good cultural fit before you interview them.
How To Maximize Facebook Graph Search:  There are lots of ways to filter your search through Graph Search. One of the most beneficial ways is to filter by seniority in a field. For instance, if you filter by "year of graduation," you'll be able to view candidates through their professional backgrounds dating back to university, allowing you to find employees with the right work history.
While Facebook evolves, so must the way we recruit for candidates. Employee referral programs, automated job sharing, and Facebook Graph Search are some new ways to make this happen.
What do you think? What are some other new fundamentals for Facebook Recruiting?
About the Author: Ziv Eliraz is the Founder and CEO of Zao, social employee referral management platform. Connect with Ziv and Zao on Facebook, Twitter, and LinkedIn.
---
---
Recruit Smarter
Weekly news and industry insights delivered straight to your inbox.