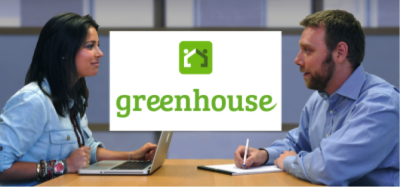 It's no secret that as far as categories go, the Applicant Tracking System is the enterprise technology equivalent of the Zach Morris cell phone – too big, too inflexible, technologically anachronistic and obviously a couple decades behind the times.  But with the rise of SaaS, social and big data, times, they are a changin', and so too is the ATS and HCM landscape.
Among the many tech-centric, innovative startups focused on challenging the established HR industry players for a share of the systems spend is Greenhouse.io.
Targeting high growth, high tech companies, Greenhouse has already built an impressive roster of blue chip high growth clients, including AirBNB, Klout, Uber and Gawker, and recently raised 2.7 million in their latest round of funding.  We recently sat down with Daniel Chait, CEO & co-founder of Greenhouse.io, to discuss some of the most common hiring challenges companies face today and how employers can potentially solve these problems with Greenhouse.
Tell us a little bit about your Greenhouse.io. Considering your background is outside the recruiting & HR industries, what exactly inspired you to develop technology focused on this space?
Daniel Chait: Recruiting is a top priority for most CEO's – yet most companies aren't happy with their own recruiting. Many are unhappy and businesses are really suffering.  But the real frustration I felt was, it doesn't have to be this way.  Most of the common pain points that companies experience, people already know how to fix.  But a technology gap has made it hard for organizations to implement these practices systematically, and to scale them quickly.
With Greenhouse, we wanted to create a recruiting technology that helped companies get better at the overall recruiting process, not just tracking candidates. Greenhouse is a platform that helps companies find, vet and hire the best candidates. It turns organizations into well-oiled, recruiting machines.
What are some of the most pressing or prevalent recruiting challenges Greenhouse.Io actually solves?
The problem that Greenhouse solves is threefold.  #1 is sourcing and tracking; these days sourcing is not just HR folks placing job ads; it's lots more than that – a host of interdependent activities that require the whole company to work together – Greenhouse takes a holistic approach to sourcing, managing hiring campaigns and analysing their effectiveness.
The second part is that of a  repeatable interview framework.  Conducting better interviews is one of the most obvious ways that most companies can radically improve their recruiting process. Frequently employees are put in an interview with little idea what questions to ask or what specifically they are supposed to evaluate.  Often they spend time asking the candidate questions that have already been asked in previous interviews, or simply dream up new questions on the spot to fill the time. Greenhouse put structure into that process with a kit that preps each employee on things they need to know and do before, during and after the interview.
Finally, #3 is making the right decision.  It's hard to think of another area of business where companies make bigger decisions, more frequently, than in recruiting. We routinely make six-figure decisions on who to hire, yet we have shockingly little data available throughout.
Greenhouse provides a data-driven approach to recruiting. You'll always know what you need to know about your candidates and store that meaningful data, so you can make better decisions in the future.
What are companies getting right when it comes to recruiting and hiring? What can they be doing better?
Companies are doing a lot of things right. First, of course, nearly everyone has come around to the point of view saying that recruiting is a critical business function and talent is their top priority.  It hasn't always been that way, so let's recognize that change. That's the biggest thing.
Secondly: there are tons of great new apps that people have begun to use, which help solve many of the pain points faced by recruiting teams and take advantage of new technologies.  Whether it's HireVue for video interviewing, hired.com and Entelo for sourcing great candidates, or cool new tools for coordinating interview times with candidates, companies have more choice than ever for recruiting technology.
Where they could stand to improve, without a doubt the #1 area is conducting better interviews.  By and large, companies still give almost no guidance to their interviewers about how to conduct a good interview, what questions to ask, what areas to focus on, and how to provide clear, actionable feedback after the interview is done.  But as we know, the choice about who to hire is one of the most crucial decisions a company can make. Without clear interview structure and with poor quality feedback, it's almost a guarantee that you'll make too many hiring mistakes.  The swing between a great hire and a bad one can be $100's of thousands per year or more – this stuff really matters!
Besides that I'd say, it's still too uncommon that HR/Recruting can fully involve the entire company in the recruiting process.  For too many firms, there's an "us vs. them" mentality where hiring managers think, "Where the heck are my hires and why is recruiting taking so long?" whereas recruiters wonder, "Why do the managers reject all my candidates, and how come they never give me any feedback?"  Sadly, most ATS's on the market make this problem worse as they aren't designed to help bring both parties together; they're too jargon-y and cumbersome for hiring managers while not data-driven enough for recruiters.
The applicant tracking system and recruitment technology markets are extremely competitive, with many similar systems and solutions emerging in this space. What, exactly, do you think is unique about Greenhouse.io and how does this create a competitive advantage?
ATS's have traditionally been a pretty grim category. Nobody loves their ATS.  And largely that's because they have been built just to handle the boring administrative stuff about recruiting – keeping track of resumes, mostly. Greenhouse is different.  We're designed to help deliver better recruiting performance.  Which means we're focused not just on the tracking stuff, but on the bigger picture issues that matter to the CEO – how we can help companies continuously make better hires, faster.
You've already built a pretty impressive roster of clients. What kinds of employers or companies does Greenhouse.io work best for?
Greenhouse is for any growing company that feels recruiting is a top priority. We have already established a strong base amongst many of the fastest-growing tech and media companies including AirBnb, Uber, Lookout, Upworthy, Gawker, Thrillist, and Disqus.  Increasingly, we are signing up great customers in other industries including creative, financial, e-commerce and manufacturing.
Over the next 12 months, in addition to continually responding to our customer's feature requests, we plan to develop around a few key themes: advanced analytics and benchmarks, integrating with partners, and streamlining more common work flows.
Why should companies buy Greenhouse.io? Give us your elevator pitch in 140 characters or less.
The people you hire are your competitive advantage. Greenhouse helps you find talent, conduct better interviews and make the right decisions, faster.
Recruiting Tools is committed to bringing talent acquisition leaders and practitioners a real time look at recruiting trends and staffing strategies.  As such, this post does not constitute an endorsement for Greenhouse.io and Greenhouse.io did not pay for this post.  If you'd like to feature your recruiting product or news on RecruitingTools, leave a comment in the box below or e-mail [email protected]. 
---
---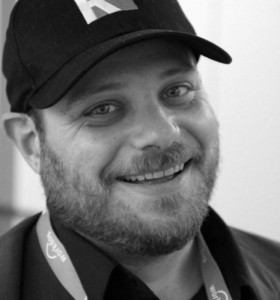 Matt serves as Chief Content Officer and Global Thought Leadership Head for Allegis Global Solutions and is a partner for RecruitingDaily the industry leading online publication for Recruiting and HR Tech. With a unique background that includes HR, blogging and social media, Matt Charney is a key influencer in recruiting and a self-described "kick-butt marketing and communications professional."
Recruit Smarter
Weekly news and industry insights delivered straight to your inbox.