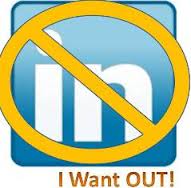 Sell Hack has one employee who spends most of his time working at a completely unrelated startup, has no budget and doesn't even warrant a company profile on Crunchbase, since it's got no budget, no capital backing and no plans for monetizing its services.
By contrast, LinkedIn is a blue chip, NASDAQ listed global corporation, with a valuation in the tens of billions of dollars, over 250 million active monthly users and around 5,000 employees.  But for some reason, Goliath wants to take David down.
This week, LinkedIn slapped Sell Hack with a cease and desist order as the "result of several violations," but the most egregious, apparently, was the fact that Sell Hack threatened LinkedIn's biggest asset – their user's contact data.  It's hard to sell InMails and premium membership when there's an intermediary eliminating the middleman that is the LinkedIn platform.
While Sell Hack, ostensibly scared by an army of attorneys whose hourly rate is more than they've ever spent on building their product, has shut down (for now), but the fact of the matter is, the shaky legal precedents upon which the LinkedIn lawsuit accuses Sell Hack of violating were set by none other than LinkedIn themselves.
In fact, LinkedIn, which alerted users to the fact that Sell Hack was putting their personal data in jeopardy (despite the fact that it only utilized public information), actually inspired founder Ryan O'Donnell to develop his tool in the first place.
In a recent interview, O'Donnell told me that Sell Hack was designed simply to automate the e-mail validation process that he was formerly doing using a Gmail plug-in called Rapportive.
If you're a hard core sourcer, you already know that within Rapportive, you can validate which e-mail permutation of a user is accurate simply by adding your guesses into the Gmail "To:" field.  The valid e-mails automatically populate with an associated Rapportive profile without any additional permissions or connections.
How do they get this data?  Pretty much the exact same way that Sell Hack does – through scraping and testing.  The only reason Sell Hack exists is exploiting that feature in Rapportive at scale simply takes too long.  Here's where it gets interesting, though.
Guess who owns Rapportive?  The answer, of course, is LinkedIn, who acquired the company for an estimated $15 million in cash back in early 2012.  And since that time, they've done nothing to fix the exact same feature that they're accusing Sell Hack of misappropriating and misallocating.
Despite marketing and PR messaging making this into a data and user privacy issue, the real issue that LinkedIn appears to have with Sell Hack is that it's beating them at their own game.  An interesting note: while LinkedIn publically announced changes in the Terms of Service and Privacy policy for Pulse and Slideshare recently, two of their products acquired through similarly sized acquisitions, no such change was made to Rapportive, meaning whether or not Sell Hack sticks around, the issue that they're purportedly fighting isn't going to be solved any time in the near future.
---
---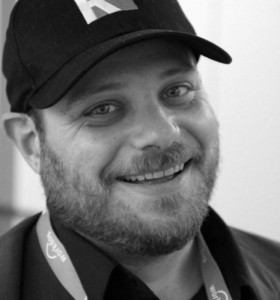 Matt serves as Chief Content Officer and Global Thought Leadership Head for Allegis Global Solutions and is a partner for RecruitingDaily the industry leading online publication for Recruiting and HR Tech. With a unique background that includes HR, blogging and social media, Matt Charney is a key influencer in recruiting and a self-described "kick-butt marketing and communications professional."
Recruit Smarter
Weekly news and industry insights delivered straight to your inbox.