International Women's Day is an important moment to reflect not only on the women who helped shape our leadership perspective but also on the personal journeys which made us the authentic, impactful leaders we are today.
There are no shortage of challenges for women in the workplace. Those challenges multiply as you consider intersectional realities. My personal belief, however, remains steadfast:  challenges provide opportunities for people of all backgrounds to demonstrate the resolve, faith, and empathy that empathetic leadership requires.
As a neurodiverse woman with physical disabilities, my personal journey to "find the silver lining" through a traumatic health event was not easy. It took time, mentoring, soul-searching, and an open mind to realize the gift of the moment. Making friends with the problems in your life, repositioning the "difficult" to be seen instead as a once-in-a-lifetime catalyst changed my perspective. I'd like to share with you some of the tools I've cultivated along the way as well as some really great advice from some impressive leaders.
Respectfully Bold, Boldly Fearless
My mentor Brian Fink wrote a sentence that I'm stuck on – The Plight (an unfortunate, difficult, or precarious situation) of Women – The fact that we must act a certain way to be considered or perceived as professional. Leadership advice is often provided from the male point of view – to be seen as a strategic councilor, you must speak up. To be seen as credible, you must speak loudly. To be seen as influential, you must leverage your power to influence the room… unless you're a young female. I am not the first to tell a group of women the rules are different for us. If we act like women, we are lacking "leadership traits". If we act like men, we are "abrasive".
My first job out of college I was fired for unprofessional behavior. I remember it well. I just landed my first big-ticket sale as the newest hire on the Sales team, (A big deal for a new intern turned Account Manager!). My team was comprised largely of men who had 10 years more experience than me, and one sole woman – (shoutout Simone Goga for her mentorship very early on in my career).
I was so excited – until the senior leadership team decided to take my win from me and give it to one of my male teammates who had more experience. The customer inked the service agreement with me face-to-face, and the lead source was the President who had reached out to me directly on LinkedIn (and signed the agreement because he wanted to work with me). I couldn't understand the reasoning behind this decision. And as a person of integrity and one who seeks to learn, I took a risk. I respectfully challenged the decision and was fired for unprofessional behavior. That early lesson taught me that being a person of integrity, and surrounding yourself with honest leaders who want to grow the business, not uphold the status quo deeply matters to me. I learned early on to be selective with whom I learn from, and where I choose to offer my time, perspective and energy.
As I work to create more equitable spaces through my leadership and mentorship, I have leaned on some really impressive mentors to help shape my ability to turn the worst days into fuel for the best days: conviction, authenticity, and trust.
Kateryna Keretsman, Vice President Global Business Development, Rossum.
As an embedded Global Talent Partner for Elements Talent Consultancy, I had the pleasure of meeting Kateryna Vice President of Global Business Development at Rossum. Kateryna was super challenged with having to hire her team across brand new markets in US and EU but despite my lack of experience in some of the key cities, she saw the potential in me. I had a clear strategy for how to win talent. She believed in me and helped me believe in myself. 
Fast forward to June 2022, I was invited to spend a few days in Prague to see the office and meet the team. I got to work with her, the Business Development Managers (BDMs), and the Business Development Representatives (BDRs). I was invited to Prague to meet the complete department I was brought in to help grow. It was an unforgettable experience and accomplishment for me to say the least.
Most of the best things I have in my life started off as fears I forced myself to face. Kateryna is bold, driven, respected, and a woman of her word. She is an inspiration I look up to, and I hope to one day rise to her level. I look forward to the next chance I get to see her again. She taught me many things, but mostly that gender and experience aside, badass bold women can get to leadership seats  – not as pretending to be men, but by being our badass female selves. If you have a moment, I encourage you to read her recent article.
Annalisa Esposito Bluhm – Vice President, CEO and Leadership Communications, Northrop Grumman.
Growing up in a large, first-generation Italian household has many benefits. One is the closeness you enjoy with your family. Annalisa is not only just a cousin, but also a close mentor. Her ability to leverage her intersectionality as a neurodivergent, first-generation American, first-generation college graduate and single mom is powerful and fueled by her unfailing ability to be her authentic self.
From the kitchen to the board room, she never flinches when it comes time to give an honest opinion, a respectful counter-point of view or a big hug. It's what moved her from intern to C-Suite before 40, and continues to motivate her to be a mentor to others.
Above all, Annalisa believes firmly in meeting people where they are with empathy, respect, honesty and humor. She can speak to anyone, at any time, on any topic, and leave you feeling like the best version of yourself.
Jenny Cotie Kangas  Director Talent Acquisition, Employer Branding and Awareness, PandoLogic.
Man, I could write pages on why Jenny is my idol. I'm going to try my best to be concise, but this lady right here deserves her own talk show. She is my Oprah Winfrey.
If you take a look at her LinkedIn profile or go listen to her podcast, she summarizes her brain injury in a cataclysmically professional and concise way.
Jenny changed my life at the Talent Acquisition Week conference in Coronado, California February 1st and empowered me to look at my circumstances through the most positive lens.
Jenny and I don't have the time or experience together that typical relationship-building requires, but that's what makes her so special.  She has quickly shown me and told me "Trust is transitive." Experience, excuses, and masking who you are to appease others is the exact opposite of Jenny's mantra.
Her bravery to share her journey – that of always having been a catalyst and then surviving a freak accident that made her into an even better catalyst than she already was, is perfectly aligned with my own desired outcome. Jenny told me the other day, "See, amazing things happen when you quiet the voice telling yourself you aren't worthy. You are 100% worthy of great things, Cristina."
Another tip she shared and I believe you all deserve to hear, "Lesson: figure out the thing you desire, and reverse engineer outside-the-box ways to get it. There is almost always a path."
I'm following her lead and taking the steps to share my superheroes' journey with you all soon.
Jenny says self-care isn't a nice to have, it's a need to have. That is the same for me. Women's health, mental health, neurodiversity, and DE&I matter. We all matter.
Side note – for a shameless plug – Huge thank you to Amy, Luke, Daniel, and my whole tribe over at Elements Talent Consultancy for sending me to represent us at such an incredible event like Talent Acquisition Week.
Closing
If you are or have ever questioned your self-worth as a woman or a human being, or your professional brilliance, or your problems resulting from being a super hero then you are not alone. We are with you.
I encourage and empower you all to make friends with the problems in your life. Connect with women and shoot for Leadership yourself as your goal. We are Leadership Worthy, just as we are.
Keep going. Keep pushing, keep striving, and keep believing in yourself. Never underestimate yourself and look for those other women who will help provide a steady hand on your back to push you forward
Thank you for listening to my story, and happy International Women's Day.
---
Authors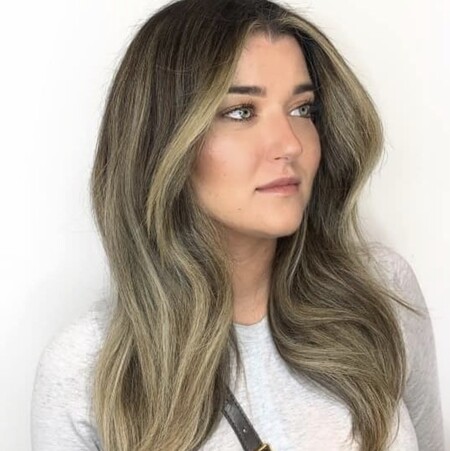 Cristina Moceri is a Global Talent Acquisition and Attraction professional focused on building better human experiences for talent teams, stakeholders, and candidates alike. A champion for neurodiversity and DE&I employer branding, she is the driving force behind the growth of Elements Talent Consultancy across America.
Recruit Smarter
Weekly news and industry insights delivered straight to your inbox.