If anything else, 2023 is shaping up to be another year of uncertainty for businesses that must deal with a tight labor market, international crises, and a looming recession. All of this is certain to affect the benefits enrollment decisions of employers, who must balance rising costs with the need to continue to provide the right benefits to attract and retain talent.
For in-house recruiters, understanding this year's key employee benefits trends will be crucial in determining whether the benefits packages that their employers are offering are competitive or in need of some changes.
Changing Values and Needs
Any employer will be aware that the last few years have been a time of immense change in the benefits landscape. Most of these changes can be traced back to the Covid-19 pandemic and resulting lockdowns, which led to a much greater appreciation of the importance of having adequate health and life insurance coverage.
The pandemic also led to changes in the workplace environment, as many employees were either working from home or on a hybrid office-home schedule. This introduced employees to a new level of work-life flexibility, which many now refuse to give up now that pandemic restrictions have been lifted.
But out of all the changes seen over the last few years in the benefits landscape, perhaps the biggest has been the changed perception in how employees view their relationship to work. Many workers, particularly the younger generations, are no longer willing to put up with toxic work environments or workplaces that expect employees to prioritize their jobs above all else. Millions decided to quit in what was called the Great Resignation, which led to many exasperated employers decrying that "no one wants to work anymore."
Such a reactive response betrays a fundamental disconnect between what employers think employees want and what they actually want. It's not that people don't want to work anymore. Rather, it's that people now increasingly want to be part of a working environment that understands the changing times and the need to provide the right accommodations and benefits.
During the Great Resignation, people didn't just quit their jobs, they found new ones. Between January and March 2022, an average of 4 million people switched jobs each month, with many even switching their occupations entirely.
In short, workers have realized that they have options in terms of where they work and the types of benefits they can expect. While these changing values and needs in the benefits landscape have been increasingly visible for the last few years, employers have been slow to respond or take them seriously.
For employers, 2023 needs to be the year in which they can truly address the needs of employees and provide the benefits that employees actually want. In-house recruiters can play a key role in this by working with their HR colleagues to design a more competitive benefits package.
While any changes may require some group discussions with senior HR leaders and upper management, who may be ambivalent about expanding their benefits programs, the good news is that these expanded benefits may not require large budget outlays and may even provide cost savings over time.
Employee Benefits Trends for 2023
When deciding on what to include in a new benefits package, the key will be to design a package that will be appealing enough to attract talent, while also keeping costs down. Fortunately, many of the benefits that employees are now looking for won't require significant budget adjustments. But they will require some creative thinking. Here are some ideas:
Expanded Voluntary Benefits
Voluntary benefits have long been a mainstay in benefits packages, providing employees with the option to sign up for additional plans or expanded coverage in, for instance, dental, vision, and disability insurance. However, many of these voluntary benefits plans tend to be a bit one-size-fits-all and don't provide much flexibility. Employers realize that this is a problem. According to one survey, only 51% of employers believe that their benefits programs address the individual needs of workers, while only 39% said their programs allow for flexibility and choice.
As such, attracting new employees with expanded voluntary benefits should be a priority for businesses in 2023. Currently, some of the most popular voluntary benefits include critical illness insurance, pet insurance, identity theft protection, and student loan assistance. Individual life insurance, beyond whatever group coverage the employer offers, is another benefit that's in high demand, especially among employees who have recently gotten married or become a parent.
Greater Scheduling Flexibility
The large shift to working from home during the pandemic introduced many workers to a new level of flexibility that they had never experienced before, which led to many employees reevaluating the importance of a healthy work-life balance. This desire for more flexibility is not going away and employers would do well to accept this. Gen-Z employees are particularly vocal about their desire for more flexible scheduling and have shown a willingness to switch employers when this need isn't met.
Most in-house recruiters have likely seen this trend for themselves when interviewing prospective employees. As such, they understand better than anyone what sort of scheduling flexibility applicants are looking for. With that in mind, recruiters should work with HR to create more flexible scheduling policies, while also acting as spokespersons on the need to take these benefits demands seriously.
For example, employees could be given the ability to adjust the days and hours they spend in the office, while also allowing some employees to work remotely. Or perhaps workers might want to start their work day earlier or later, but still get in their full complement of hours throughout the week. A more flexible work environment can also benefit the bottom line: a hybrid work environment typically requires less office space,allowing companies to save on overhead costs such as office space, electricity, and water.
Mental Health and Wellness
The pandemic took a heavy toll on the mental health and well-being of workers. And now workers are dealing with increased stress from inflation and a slowing economy. What's more, they're often making up for staffing shortages by being forced to work extended hours. As such, workers are now more careful about working with organizations that prioritize mental health care and employee well-being.
For instance, a new wellness package could include a support service for burned-out and depressed employees, stress management classes, gym memberships, and financial management courses. While these benefits may require ongoing investments, they can also result in cost savings from reduced absenteeism and turnover. A positive and supportive work environment can also increase employee happiness levels, leading to a more satisfied, loyal and productive workforce.
Final Thoughts
While in-house recruiters don't get the final say in a company's benefits package, they can still exert influence for change since they know first-hand what today's workers are looking for. As such, recruiters ought to consider working with their HR colleagues on creating a new benefits package to attract and retain the right talent.
---
Authors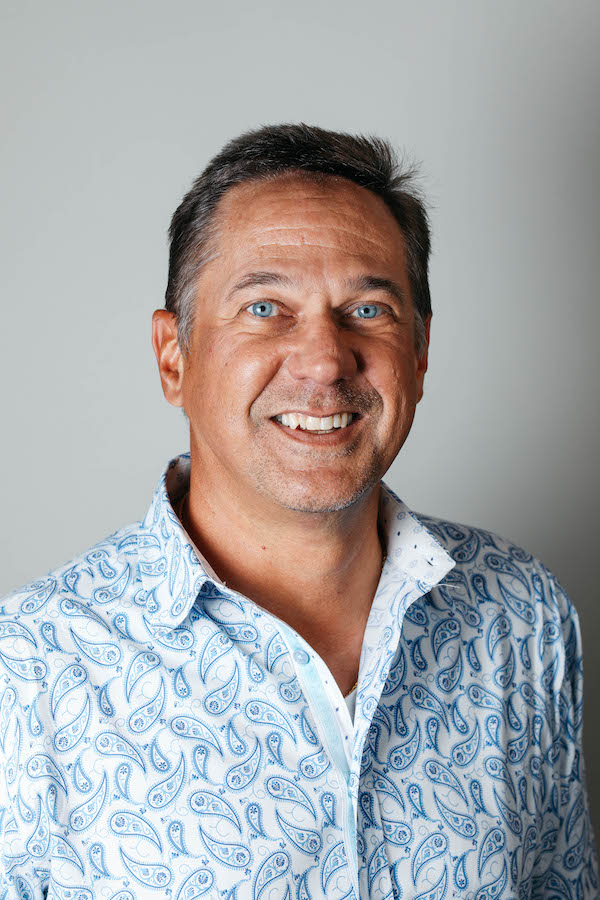 Bob Gaydos is the Founder and CEO of Pendella where he leads a team of innovators in the insurance industry, automating the underwriting process through AI and big data. Over the last 10 years, Bob has founded, invested, advised, and operated innovative companies in the benefit & insurance industry, such as Maxwell Health: an online benefits administration platform acquired by Sun Life in 2018, Connected Benefits: an online insurance agency acquired by GoHealth in 2016, Limelight Health: a group underwriting platform acquired by Fineos in 2020, GoCo: an online platform for HR, benefits, and payroll, Ideon (formerly Vericred): an innovative data services platform powering digital quote-to-card experiences in health insurance and benefits.
Recruit Smarter
Weekly news and industry insights delivered straight to your inbox.