Shared by Dean Da Costa
Why is validating an email address so gosh darn confusing? Email address lookup tools are plentiful to help you with this process, but most of them have fees and when you are recruiting on your own, run your own firm or you simply have a budget tight leadership team $30 / month can be a stretch.
I often wonder is my time (or a recruiters time) more valuable to the company speaking to qualified leads or chasing down an email with hacks that take time….. Either way when you couple the power of Vibe and Gmail you have a easy to follow 4 step email validation process.
Using Vibe For Email Address Lookup:
Download Vibe and download this excel spread sheet to power your validation process
Identify the username of the person you are searching on one of the social networks
Open Gmail, click compose and paste the generated email address from the excel sheet in to the "To" line of your new email
Hover the emails with your cursor and wait for Vibe to identify a verified email address for you
Email Address Finder Tutorial
[youtube url="https://www.youtube.com/watch?v=G9zjDqt3W18&feature=youtu.be" width="500″ height="300″]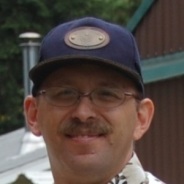 About the Author: Dean Da Costa is a highly experienced and decorated recruiter, sourcer and manager with deep skills and experience in HR, project management, training & process improvement.
Dean is best known for his work in the highly specialized secured clearance and mobile arenas, where he has been a top performing recruiter and sourcer.  Dean's keen insight and creation of innovative tools and processes for enhancing and changing staffing has established Dean as one of the top authorities in sourcing and recruiting.
Connect with Dean at LinkedIn or follow @DeanDaCosta on Twitter.
---
---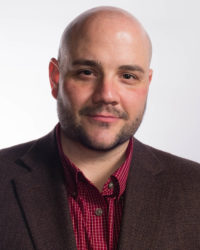 Ryan Leary helps create the processes, ideas and innovation that drives RecruitingDaily. He's our in-house expert for anything related to sourcing, tools or technology. A lead generation and brand buzz building machine, he has built superior funnel systems for some of the industries top HR Tech and Recruitment brands. He is a veteran to the online community and a partner here at RecruitingDaily.
Recruit Smarter
Weekly news and industry insights delivered straight to your inbox.