I will admit it – I am getting old. And sometimes, it is reflected in the way I recruit; You know, with a good 'ol phone, spreadsheet and a pencil. Yes, I can get recruiting done that way, but it may not be the most efficient anymore.  Obviously, since I am the editor for RecrutingTools.com, I am always chasing down the best tech for recruiting but recruiting with Snapchat sounded crazy to me. I have used social for a long time but have really stuck to LinkedIn, Twitter and Facebook . I have even looked at Tumblr and Flipboard. But Snapchat? No way.
It is good to try new ideas however so, on our Feb. 3 Blab, Katrina Kibben and I invited Jose Watson a recruiter for Lowes Home improvement. He refers to himself as a newbie recruiter but he taught some of us old school recruiters how to use Snapchat as a social recruiting tool. He has had success using it and we were dying to find out how.
We also had a special guest, Snapchat aficionado and all around cool guy, Shaun Ayala. So grab a coffee and some headphones and enjoy our Blab.  You will have some laughs and learn something aboput Snapchat for recruiting too!
4 Key Recruitng With Snapchat Takeaways:
Use Snapchat at Job Fairs.
Post QR Codes for Snapchat Branding.
Record "Stories" at Work.
Learn more about Snapchat on www.StartSnapchat.com
Connect with us here:
Jose Watson ~ Twitter – LinkedIn – Snapchat
Shaun Ayala ~Twitter – LinkedIn – Snapchat
Katrina Kibben ~ Twitter – LinkedIn – Snapchat
Jackye Clayton ~ Twitter – LinkedIn – Snapchat
---
---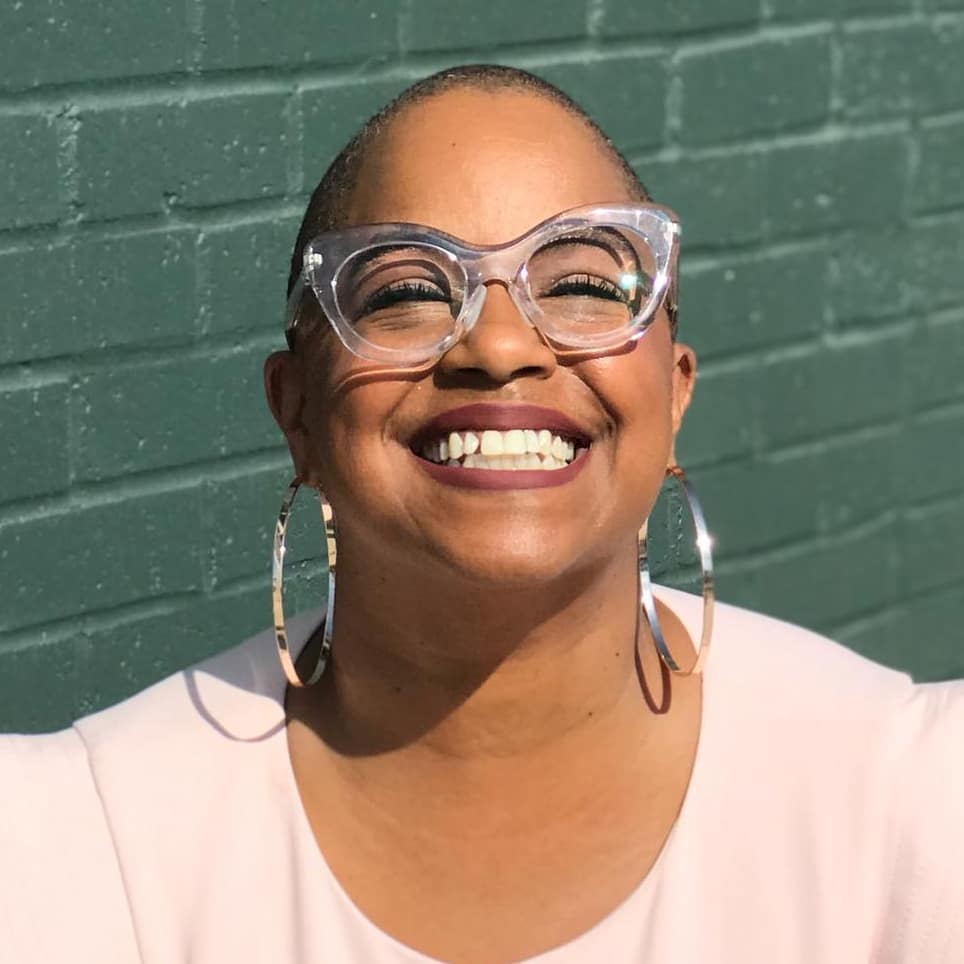 Jackye Clayton, with acclaimed expertise in diversity and inclusion, recruitment technology and a global network of non-profit, human resource and recruiting professionals, Jackye Clayton is a servant leader, uniquely inspirational speaker, and a revered thought leader. Jackye was named one of the 9 Powerful Women in Business You Should Know by SDHR Consulting, one of the 15 Women in HR Tech to Follow in 2019 by VidCruiter, 2019 Top 100 list of Human Resources Influencers by Human Resource Executive Magazine and one of the Top Recruitment Thought Leaders that you must follow in 2019 by interviewMocha Magazine. Currently, Jackye is the Diversity, Equity, and Inclusion Strategist at SeekOut. You can find her on Twitter @jackyeclayton and LinkedIn https://www.linkedin.com/in/jackyeclayton
Recruit Smarter
Weekly news and industry insights delivered straight to your inbox.