HR managers and recruiters want digital tools that make it easy to attract and source top job candidates. But finding the right digital HR tools for your small business can be challenging. And getting the best results from them can be difficult, too. 
It is paramount to consider the immediate and long-term value of digital HR tools. In doing so, HR managers and recruiters can identify tools that simplify talent recruitment and improve employee engagement. Plus, they can use these tools across their small business operations, without the risk of compromising any business data or systems. 
Get Started with Digital HR Tools
Before you start using digital HR tools, there are many factors to consider. These include:
1. Personal Branding
You need a personal brand that drives top candidates to roles with your company. That way, your business is well-equipped to attract quality job candidates now and in the future. 
Implement your personal brand into your hiring process. For instance, you can include details about your business's mission, values and goals in your job descriptions. You can also capitalize on mobile recruiting. 
Examine your personal brand and keep it up to date. Perform market research to see how your brand ranks in its industry. With periodic reviews, you can find out how your brand stacks up against the competition and update it accordingly. 
2. Innovation
Look far and wide for digital HR tools you can use to drive innovation. These tools can transform your talent recruitment. They can help you bolster your hiring and onboarding processes as well. 
Consider a job candidate's perspective as you search for innovative digital HR tools. It can be beneficial to view job candidates as consumers. For example, you can use digital HR tools to build recruiting roadmaps around job candidates. This can help you engage with candidates like never before.
Don't forget to showcase your business innovations to job candidates, either. If your business offers innovations like career advancement programs or other unique perks to employees, you can highlight these benefits in your job postings. Additionally, you can highlight your company's close-knit culture to candidates. These innovations put your business in a positive light. And they can help your company stand out to top candidates.  
3. Automation
Explore digital HR tools you can use to automate your recruitment. These tools use artificial intelligence to help HR managers solve their hiring puzzle. 
You can integrate automation tools into different aspects of your recruitment. Some HR managers use these tools to promote job openings to candidates around the world. Others deploy these tools to source candidates via LinkedIn and other social networks. HR managers can even implement automation tools to quickly screen candidates. 
Evaluate a wide range of automation tools. This enables you to find an automation tool that complements your business operations. Next, you can deploy this tool across these operations. You can then manage the tool and use it to optimize your recruitment. 
4. Cybersecurity
Select digital HR tools that put security front and center. These tools ensure sensitive business information remains protected against cyberattacks. 
Use firewalls, email filters and other cybersecurity tools. Also, encrypt sensitive business data and verify company software and hardware are updated regularly. This helps limit the risk of costly and time-intensive data breaches. It helps you avoid lawsuits and other legal problems that can crop up due to data breaches, too.  
Implement a cybersecurity awareness training program. You can use this program to teach workers about cyberattacks and the dangers associated with them. The program enables workers to gain insights they can use to guard against cyberattacks and data breaches. Update the program regularly to ensure employees can use it to consistently protect your business.
5. HR Processes
Revamp your HR processes. Now represents a great time to review these processes and their respective strengths and weaknesses. Then, you can decide what processes work well and what ones don't. You can next choose digital HR tools to eliminate or improve myriad processes. 
Every HR process should support your ability to connect with top job candidates and keep your employees happy. If a process is more trouble than it's worth, brainstorm ways to improve it. If necessary, you can revise the process. Or, you can remove it altogether. 
Review your HR processes in conjunction with "bad recruiting" practices. Your HR processes should create opportunities for your company to engage with job candidates from any location, at any time. Conversely, if your processes cause problems, they can hamper the candidate experience. In these instances, candidates may shy away from roles at your company. Even worse, they may choose roles with your industry rivals. 
The Bottom Line
Small businesses need help to compete with major corporations and other big brands. Fortunately, digital HR tools can level the playing field. 
Before you implement digital HR tools, consider your options closely. Seek out tools that support your small business operations and allow you to differentiate your brand from its competitors. As a result, you can find the best digital HR tools for your business. And you can get the most value out of these tools.  
---
Authors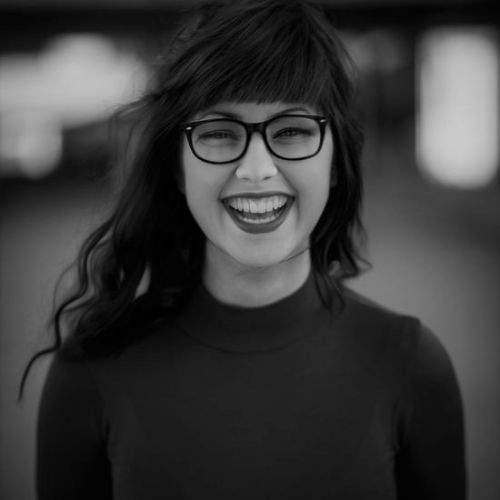 Ainsley Lawrence is a freelance writer from the Pacific Northwest. She is interested in better living through technology and education. She loves traveling to beautiful places and is frequently lost in a mystery podcast.
Recruit Smarter
Weekly news and industry insights delivered straight to your inbox.