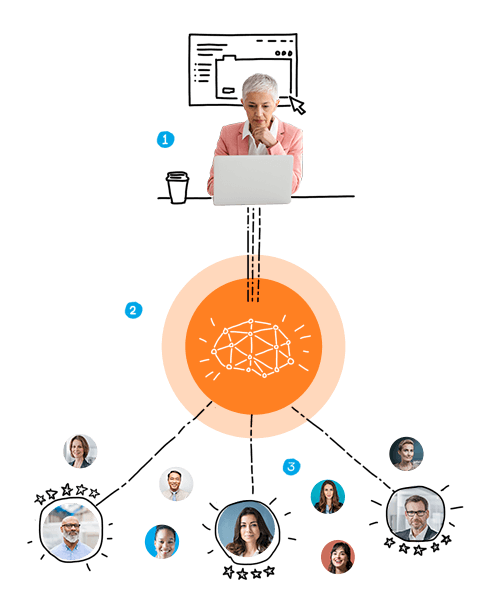 Despite the hype, effectively matching candidates to jobs directly is still years away, but an alternative approach—using historical recruiter performance data—provides an accurate predictor of success for landing better candidates faster
For years, the magical "resume to job matching" algorithm has represented the 'Holy Grail' of recruiting for corporate talent acquisition (TA) leaders.
Unfortunately, despite dozens of much-hyped resume matching solutions and hundreds of millions of dollars invested in the technology, there is still no generally applicable solution for effectively matching candidates to jobs directly.
Why? Well I think it boils down to one thing. Candidates are unpredictable.
Whether you work for a huge, global company or a Mom and Pop shop, you know this fundamental truth. That means basing an algorithm or basing recruiter performance on them isn't the right approach for measuring recruiter performance. It also means we can't base it on their input, the resume.
But successful matching requires large amounts of (objective) data
This is because, for any matching algorithm to be truly effective, the data being matched needs to be objective and there needs to be a lot of it.  In the case of corporate recruiting, you need millions of objective resumes (ideally, with quantifiable assessment and/or skills test results) and millions of accurate and well written job descriptions for the technology to "learn" and therefore predict successful matches.  
Unfortunately, as anyone in the industry knows full well, no two resumes are the same. The documents are inherently subjective. So are the job descriptions, which are limited and often inaccurate. As a result, acquiring the volume of objective data required to make resume matching ready for prime time will take many years. Decades, even.
But that doesn't mean we're left dataless in the cold in the AI and machine learning world.  
Given these challenges, companies have long turned to external search firm recruiters for help, especially for the most critical and difficult to fill positions.
But with over 20,000 staffing and recruiting companies in the U.S. alone, there is an overwhelming choice of external resources for candidate sourcing, screening and matching. And while most will promise to find the best people for all of your roles, research proves otherwise. In fact, analysis from a massive database of search firm recruiter placements over 18 months shows that that 91% of successful placements come from specialty recruiters.
What is a specialty recruiter?
Specialty recruiters are external search firm recruiters who focus on particular job type, category, industry and/or geographic region. Through years of experience, these recruiters have become experts in their specialty, and they typically possess the following qualities:  
Strong understanding of hard and soft skills required (despite poorly written job descriptions)

Trusted relationships with both passive and active candidates

Ability to screen applicants down to a small slate of the most qualified candidates

Proven track record of success (quality candidates delivered quickly)
Until recently, there has been no easy way for employers to locate and assess the right search firm recruiter for every job.
Consequently, most employers resort to using search firm recruiters "who they know," or a search firm recruiter recommended by colleagues. This is obviously not optimal but seems like an easier alternative to searching blindly online or sitting through sales pitches from untested vendors. As a result, most employer/search firm relationships are not ideally matched, which makes for terrible experiences.
Changing the equation: search firm recruiter to job match
Similar to the marketplaces created by Airbnb and Uber/Lyft, which find the best room for your stay or the driver best able to take you from point A to point B, recruitment marketplaces find the best search firm recruiter to fill your job.
Switching the dynamics and focusing on the right equation has already helped employers fill positions 40% faster and achieve 32% higher fill rates. In fact, after one year of using a recruitment marketplace, employers typically find that nearly 50% of their successful placements come from marketplace recruiters—new search firm recruiters introduced via the marketplace.
There's also a job satisfaction element for search firm recruiters who have the ability to stay niche and dramatically increase their efficiency, fill more positions, and make more money.
The network effect
Just as seen with the evolution of consumer marketplaces, as more and more participants enter the recruitment marketplace, more data is captured and acted upon, which continually improves the experience. This "network effect," helps make predictions for job-to-recruiter matches more and more accurate, thus attracting more employers and external recruiters to participate.  
While no one disputes that having the right talent in the right role is a make-or-break success factor for any business, most people acknowledge that great people are not easy to find. Thankfully, advances in marketplace dynamics and machine learning technology make it possible to find and engage specialty search firms with proven success in sourcing and recruiting hard-to-land candidates. And with the right external recruiters in place, internal TA professionals can spend less time on low-value administrative tasks and more time focusing on high-value activities such as interviewing candidates and ensuring a great hire for each position.
---
Authors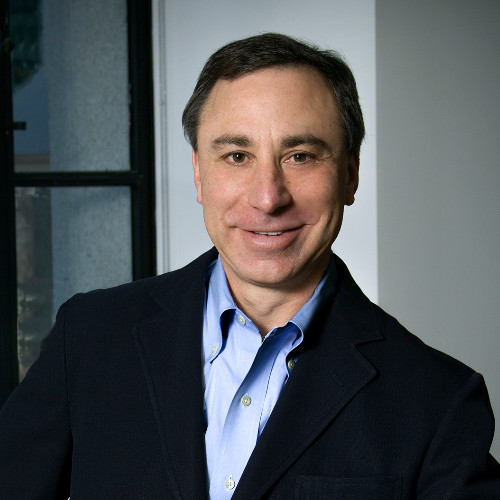 Ken Lazarus is CEO of Scout Exchange, a platform for marketplace recruiting. He has been a co-founder, CEO, director and advisor for more than a dozen technology-based startups during his 20-year career. He holds a Ph.D. from MIT and a B.S. from Duke University. Lazarus, who is a World Economic Forum Technology Pioneer, has served as an MIT Visiting Committee Member and holds over 20 patents.
Recruit Smarter
Weekly news and industry insights delivered straight to your inbox.