What is and why use Datananas
Datananas allows you to create targeted lists of prospects from online communities and social / professional networks. Datananas presents a streamlined lead aggregation process allowing you to identify your target leads on your social or professional network and verify each email in real time. List building consumes a significant part of a recruiters (and sales person) day. Having a tool that is fast and accurate in email verification can mean a serious time savings and of course direct contact to your lead.
[youtube url="https://www.youtube.com/watch?v=2DGs-GqfoO8&feature=youtu.be" width="500″ height="300″]
List Flexibility
Datananas allows you a to export your lists to your CRM. Currently the extension works with Salesforce.com, SugarCRM, Close.io, AgileCRM and Pipedrive. Flexibility is key to power of the extension. With an open API (for paying customers) you can easily connect your CRM to the extension creating a seamless flow of information.
Don't have an ATS? Grab yourself a Zapier account and create Zaps to your favorite solutions or simply use an old school excel sheet.
Key Features:
Extract leads and contact information from user groups and online communities
Target and scrape companies by size, location, revenue, positions
Receive verified (in some cases) best guessed emails of your leads in real time
Full export capabilities to your CRM direct, via excel spreadsheets or using a Zap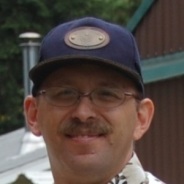 About the Author: Dean Da Costa is a highly experienced and decorated recruiter, sourcer and manager with deep skills and experience in HR, project management, training & process improvement.
Dean is best known for his work in the highly specialized secured clearance and mobile arenas, where he has been a top performing recruiter and sourcer.  Dean's keen insight and creation of innovative tools and processes for enhancing and changing staffing has established Dean as one of the top authorities in sourcing and recruiting.
Connect with Dean at LinkedIn or follow @DeanDaCosta on Twitter
---
---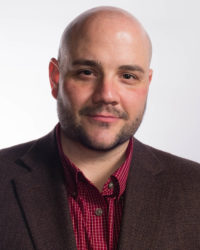 Ryan Leary helps create the processes, ideas and innovation that drives RecruitingDaily. He's our in-house expert for anything related to sourcing, tools or technology. A lead generation and brand buzz building machine, he has built superior funnel systems for some of the industries top HR Tech and Recruitment brands. He is a veteran to the online community and a partner here at RecruitingDaily.
Recruit Smarter
Weekly news and industry insights delivered straight to your inbox.