SaaS is expanding, growing, evolving, and with it, so is customer success.
The reason: Customer success in SaaS is quickly becoming the main strategy for boosting conversions, raising customer happiness and, most importantly, reducing churn. It's one of the crucial factors that can determine whether a business is either going broke or achieving new levels of growth. 
Customer success is also one of the most in-demand areas of employment at the moment. Many businesses, such as IBM, are now recruiting a great number of customer success professionals. IBM's Customer Success Management team will amount to over 1,000 people by the end of 2021.
Recruiting in customer success recruiting is steadily increasing – and you don't want to get left behind. It's more important than ever to identify the necessary skills, mindset and attitude that you need in your CS team.
How to Approach Customer Success Recruitment
Whether or not your business succeeds comes down to the people you have around you, promoting your SaaS product and growing your customers' loyalty. That's exactly where a good CS professional comes into play.
I've put together a list of valuable pieces of advice you can use to make sure you nail your customer success recruitment strategy. It'll help you put together a team of talented professionals to take your customer experience to the next level.
1. Understand and Define the CS Role
A good CS professional plays a vital role in the health of your customer base and in fostering a better customer experience. Besides what the job title entails, the specifics of their role and responsibilities largely depend on your business. Whatever works for your company is the best choice. Think about your expectations, your company mission and values and how a CS professional would fit in. 
Spend as much time as you need to figure this out — before you start the hiring process. Will your customer success managers be in charge of renewals, upsells and cross-sells? Or will their main focus be on driving adoption? Will they work closely with the marketing team? Each of these responsibilities requires a different set of skills. You need to fully grasp the position's necessary background and capabilities to find the right candidate to fill it. 
2. Define the Role's Scorecard
Once you know the scope of the CS department for which you're recruiting, it's time to look at the specific role of the customer success person you're seeking. It's time to define the role's mission, identify its desired outcomes and compile those details in your own personal CSM scorecard. 
A scorecard is a supervising aid designed to highlight the qualities, skills and tasks of an employee. Managers use scorecards to accurately track their team's progress based on a set of goals.
Try to include an objective and specific summary of the CSM's core purpose, such as improving current renewal rates by 5% or improving your company's net promoter score. These can vary based on your product or service and the stage of your company's growth. Make sure you're clear in communicating to your CSMs what the role involves to help your recruiting process and save any candidate confusion along the way.
3. Define the Role's Expected Outcomes
After identifying the role's mission and scoreboard, identify its key deliverables. Depending on the role's mission, the outcomes can be:
Creating systems and processes to drive consistency and scale results.

Analyzing current retention and churn KPIs, then implementing new programs to reduce churn.

Identifying indicators for risk and opportunity in customers.

Developing cross-functional alignment for the CS department with the product, sales, services and support teams.

Deploying systems and programs for integrated and improved customer experience. 
4. Identify the Needed Soft-Skills
The profile of the type of person who should be successful in a CSM role should include some of these traits:
Drive & Grit:

Especially in the SaaS world, being proactive is a must. A great CSM reaches out to customers to reduce churn and ensure they're satisfied before there's an actual issue. There's no time to waver in self-doubt.

Positive Thinking:

Your ideal candidate should be a positive person with a deep passion for customer success.

Impeccable Communication:

Building strong customer relationships depends on good communication skills. This is probably one of the most important traits you need to look for in a CSM candidate.

Emotional Intelligence:

The CSM should self-regulate when under stress and always empathize with the customer's situation.

Strategic Thinking:

A good CSM should identify new opportunities or changes and pursue the best possible outcome in every case.
5. Look for (Non-Traditional) Experience
As customer success is still a fairly new field, candidates with experience may be a rare sight. But maybe they have backgrounds in project management, operations management, consulting or sales. Or, perhaps they're enthusiastic fresh graduates, ready to learn new things. Any of these candidates have developed different skills that might be just what you're looking for when recruiting in the customer success space. 
In these scenarios, you'll most likely have to rely on your instincts. Interview questions might be of great help to determine if a candidate's experience matches up with your expectations for the role. Test their decision-making skills with real-time roleplay scenarios and determine how they deal with different customer types and situations.
6. Add Key Responsibilities to the Job Listing
Be very clear about what the role entails and see who rises to the top. Here are some examples of key responsibilities you can include in your job description to help you in your recruiting efforts:
Manage and lead customers through renewal, upselling, implementation, product adoption and ongoing communication and support.

Forecast and track key CS metrics while delivering consistent results to drive customer awareness, engagement and adoption.

Identify, grow and close new opportunities with an assigned portfolio to ensure growth.
7. Consider These Questions During Interviews
CSMs need to be able to think on their feet to provide a great customer experience. And you also need to gauge whether they have the needed soft skills to do it successfully. 
Here are some examples of questions that might help you in screening candidates for CS knowledge, communication skills, empathy, resourcefulness and relationship-building skills:
You see via our CS software that a customer is about to cancel their subscription because they're unable to complete a task. From your knowledge, it's an easy task. What do you think we should do? Who or what is at fault here and how much does it matter?

Say you could only measure one thing to help you check whether a customer was getting value from using our product. What would that be?

How do you communicate with customers if you can't resolve one of their issues right away?

Give me an example from your experience where you helped out a colleague.

How would you choose to communicate bad news to a customer?

What's one challenge you had to face, and what lesson did that experience teach you?
Customer Success Recruitment Is In Demand
For every SaaS business on the market right now, customer success is where the battle for growth is fought. So, hiring the right CS vice presidents, managers and representatives becomes the foundation for business success. No wonder "customer success recruitment agencies" is a rising Google search trend. 
If you're thinking about hiring a customer success rep, there's one thing to get right first: the role and its definition — specifically, the one that works for your business. Even if the candidates don't have explicit CS background, you can turn to hiring people who have the right attitude and the passion for being trained for the role.
Good luck!
---
Authors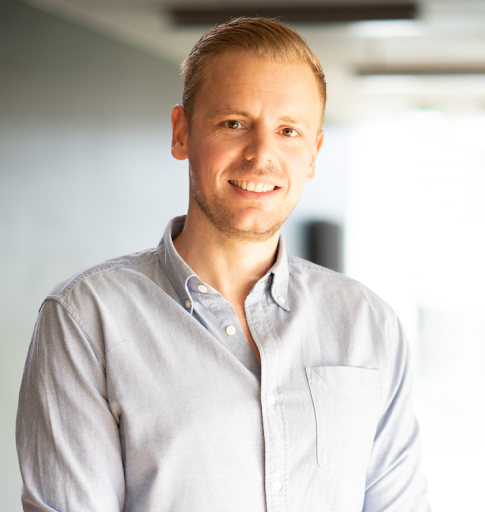 As the CEO of Custify, Philipp Wolf helps SaaS businesses deliver great results for customers. He founded Custify to provide a tool that lets agents spend time with clients—instead of organizing CRM data.
Recruit Smarter
Weekly news and industry insights delivered straight to your inbox.