The most common conflict we see between the current generations in the workforce is actually one that isn't new: the older generation thinks the younger generation isn't fit to work. While it's comforting to know that someday Millennials will look down on the Gen-Zers (or whatever nickname they'll have) the way Baby Boomers look down on Millennials now, it also means that multi-generational job force have more in common than we give them credit for. This is good news, since it makes writing your job postings that much simpler. All you have to do is keep these few things in mind.
An Honest Policy
One thing all generations want from their employers is honesty. Though younger workers are less likely to report misconduct in the workplace than older ones, all employees want their employers to be fair. In fact, it may be the one thing they all agree on: 35% of employees in every generation value ethics and fairness in leadership as a top trait an employer should have.
When preparing to post your job ad, think about your first impression with the candidate. If you value fairness in the workplace, make sure your description talks about how you're dedicated to treating employees equitably and maintaining a respected place in your industry.
Candidates look for specific things in an organization; 30% of Millennials and 27% of Baby Boomers look for a company that does meaningful work. You have the power to provoke that sense of meaning in the job description, and you should use that to your advantage. You're more likely to get candidates from all walks of life to apply that way.
Emphasize Flexibility
What benefits appeal to all generations? Baby Boomers want to know their retirement plan is in order, while Millennials want to save the planet. Gen-Xers, as in most other areas, lay somewhere in between. But no matter how old they are, candidates look for one thing: flexibility. Although flexibility is typically valued, most by Millennials (30%), 22% of Baby Boomers also look for flexibility in the organizations they work for.
And for the younger crowd, flexibility in scheduling fits them perfectly. Currently, 38% of Millennials are taking on some form of freelance work, so being able to pick their own hours would help them slide into their outside work. If you want a quick way to appeal to just about anyone, make sure you emphasize anything from flex hours to flexible retirement plans in your job posting.
Make them Mobile
As soon as you see the word "mobile", you probably think, "Okay, this one's for the younger candidates out there, but at least it's good advice." You're right and wrong. It is good advice to update your job advertisement and make it mobile friendly. But you're wrong in assuming that it only applies to Millennials and Gen-Xers. Baby Boomers benefit from mobile job ads, too! Almost half (48%) of Baby Boomers look for job postings on their phones. Keep in mind, your postings need to be easy to read and extend to an easy-to-follow apply process because although 22% of Boomers believe they are tech-savvy, HR pros say only about 6% of the generation understands modern technology.
They may not be as into mobile as Millennials (73% of whom look at job ads on their phone) and Gen-Xers (71%), but if most of your candidates are from the generation born shortly after World War II, you could entice a good portion of them just by making sure your job ads read well on phones. The fact that it will help you win over the younger generations simply means it's a win-win. And in recruiting, we have a precious few of those!
Clearly, Baby Boomers, Gen-Xers and Millennials are more alike than we might think, at least when it comes to the things they want to see in a job posting. So if you're at a loss as to how to write a job posting, emphasize your ethical standards, fairness to employees, flexibility, and keep up with mobile and small business trends, and you'll wind up with a job ad that reaches across generations.

Joe Weinlick is Senior Vice President of Marketing for Beyond, the right job distribution software to maximize your exposure to top talent, smart target your recruitment messages, and connect with millions of candidates. Joe has over 20 years of experience building brands, and is an advocate for consumers and the user experience. Connect with him on Twitter (@jweinlick), LinkedIn, and visit the Beyond blog for more recruitment and hiring tips.
---
---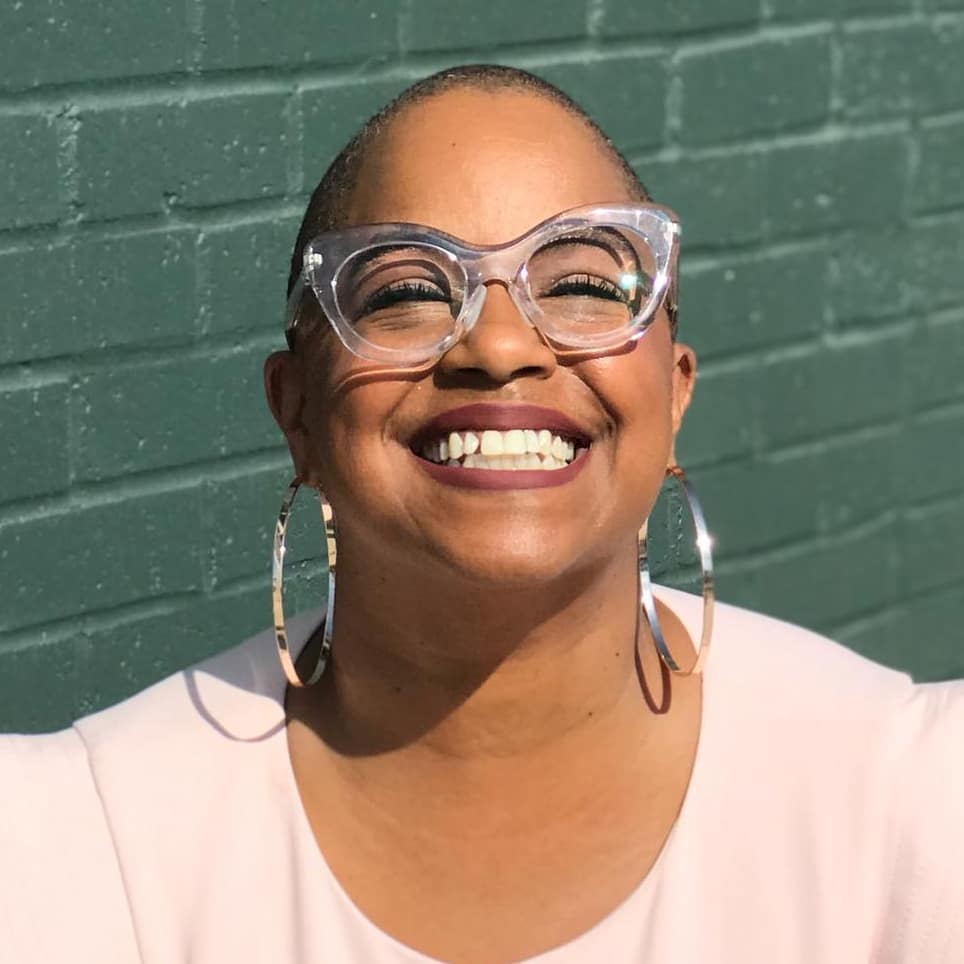 Jackye Clayton, with acclaimed expertise in diversity and inclusion, recruitment technology and a global network of non-profit, human resource and recruiting professionals, Jackye Clayton is a servant leader, uniquely inspirational speaker, and a revered thought leader. Jackye was named one of the 9 Powerful Women in Business You Should Know by SDHR Consulting, one of the 15 Women in HR Tech to Follow in 2019 by VidCruiter, 2019 Top 100 list of Human Resources Influencers by Human Resource Executive Magazine and one of the Top Recruitment Thought Leaders that you must follow in 2019 by interviewMocha Magazine. Currently, Jackye is the Diversity, Equity, and Inclusion Strategist at SeekOut. You can find her on Twitter @jackyeclayton and LinkedIn https://www.linkedin.com/in/jackyeclayton
Recruit Smarter
Weekly news and industry insights delivered straight to your inbox.