We have already crossed the halfway point of 2014.  When you look back on the first half of the year, are you satisfied with the profits your recruiting firm has garnered? Or do you wish you could give your placements an extra boost?
You can add more than $120,000 to your bottom line for 2014 by making one simple change to your business – adding contract staffing services.  Contract staffing is hot and only getting hotter as it continues to break records, most recently reaching an all-time high temp penetration rate (the percentage of jobs that are contract based) of 2.0677%. That makes it an excellent way to increase your sales for the second half of the year.
Not only that, contract staffing can allow you to do something that is rarely possible in recruiting – prepare for the future. Contract staffing provides a steady income that you can count on in between the large lump sums you receive with direct hire placements.
Most contract placements run on a weekly cycle, so every week your contractor gets paid, you also get paid weekly once the client payment cycle is established. For many recruiters, the money earned from contract staffing covers the monthly overhead, making direct hire fees pure profit.
This is especially important in the current economic environment. While the most recent jobs report was very positive, there is still a lot of uncertainty.  Factors such as the unknown impact of healthcare reform (ACA or Obamacare), political squabbles, the upcoming Congressional elections, and more are making employers less than confident to hire, which is one reason so many are turning to contractors that do not present a long-term financial commitment.
So how much additional recruiter income can you earn with contract staffing? Well, many recruiters who run blended desks (direct hire and contract staffing) usually try to keep at least 10 contractors working at a time, making an average of $12 per hour on each contractor. As you can see, that would generate an income of $4,800 per week or $249,600 per year. If you start now, that means you could potentially add more than $120,000 to your bottom line by the end of the year.
Estimated Annual Recruiter Income on Contract Staffing

$12/hour x 10 contractors =
$120/hour
$120 x 40 hours a week =
$4,800/week
x 52 weeks per year =
$249,600 annual recruiter income
3 Steps To Get Started In Contract Staffing
Getting started in contract staffing is easier than you may think. In fact, it can be simplified into three basic steps:
Select a back-office option: The first thing you need to decide when you add contract staffing to your business model is how you will handle the employment of your contractors.  A number of recruiters choose to outsource this responsibility to a contract staffing back-office provider. They will become the legal W-2 employer of the contractors, handling the financial, administrative, and legal details of your contract placements. This allows you to add contract staffing with no ramp up time or upfront financial investment, so you can start immediately. If you choose to employ the contractors and handle the back-office tasks yourself, be sure to allow several months to get set up (register for taxes, secure payroll funding, get Workers' Compensation coverage, develop a method for generating paychecks and invoicing, etc.).
Notify clients:  Statistics show that the majority of contract staffing job orders come from a recruiter's existing direct hire clients. Therefore, the best way to promote your new service is to simply tell all of your clients that you can now provide contractors. Chance are that a large number of your clients are already using contractors, and if not, they are likely considering it. If they like you for direct placements, they would probably like to use you for ALL their placements.  You just need to let them know you can do so.
Get candidates: Likewise, the candidates you already have are your best pool of contractors. All you have to do is ask them if they are willing to work on a contract basis. You may be surprised by the response.  Many professional candidates would rather work on contract because of the flexibility it offers. Plus, contractors often earn more money than their direct hire counterparts because they are paid for every hour worked (and overtime) rather than a straight salary. For these reasons, many professionals are choosing contract staffing as a lifestyle over traditional direct employment.
As you can see, contract staffing requires minimum investment of time and energy and offers a potentially huge return. Contract staffing can help you secure the extra income you need to finish the year strong and shore up your firm for any future economic conditions.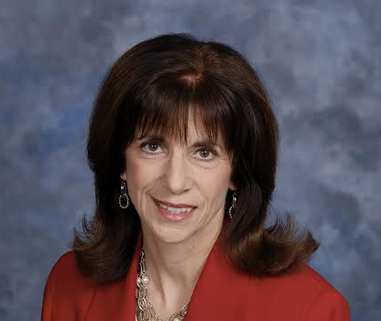 About the Author: Debbie Fledderjohann is president of Top Echelon Contracting, Inc. (TEC), a full-service contractstaffing back-office. Founded in 1992, TEC allows recruiters to establish or expand their contract staffing services with no ramp-up time, no upfront financial investment, and no additional staff.
As the legal employer of the recruiters' contractors, TEC handles all the legal, financial, and administrative details of the contract placements, including employee paperwork, legal contracts, time sheet collection, payroll processing, payroll funding, tax withholding, Workers' Compensation, invoicing, collections, background checks, benefits administration, and ACA compliance. The company places technical, professional, and healthcare contractors in 49 states.
Follow Debbie on Twitter @DFledderjohann or connect with her on LinkedIn.
---
---
Recruit Smarter
Weekly news and industry insights delivered straight to your inbox.