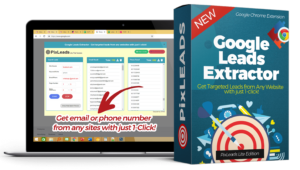 Free Social Sourcing using PixLeads Extractor
We have another interesting and free social sourcing tool for you to check out! PixLeads is available as a free Chrome extension, and this great little tool allows you to pull email and phone number data out of social media sites like Instagram and Facebook.
Install through the Chrome extension store, and launch using the icon in your browser. This will open up a Google search page, and the tool will open with your search options. Note that this social sourcing tool does not link to profiles, and will simply pull email address and phone number data out, so you will need to do some legwork and connect this data with people. Upload to ZapInfo, Swordfish, SeekOut, or any others to make this data workable!
In this example, we are starting with Instagram and filtering out for Gmail addresses. Populate the keyword and let it run! Other social media sites that can be used with this are Facebook and potentially even LinkedIn.
It's a free tool, so play around with it and you could get some leads out of it! Note that there is a limit on the number of searches you can do before Google will think you're a robot! If you stop getting data out of it, you may need to click on the tool's preview button and fill out the captcha to continue.
Once you have the data, download it into the text file and then you can cross-reference the information to qualify the leads. The better your keywords are, the better your search results. Good to go!
Look inside with Dean Da Costa:
---
Authors
Recruit Smarter
Weekly news and industry insights delivered straight to your inbox.