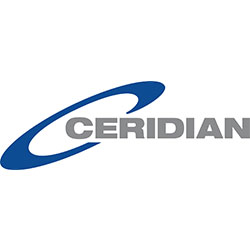 With $944 million in 2012 revenue, Ceridian has one of the widest footprints of any HR Technology vendor, serving an estimated 100,000 customers in 5o countries.  With its recent acquisition of Dayforce, a SaaS enabled suite actively rolling out a recruitment module in addition to its core HCM capabilities, Ceridian is making a move from the back office to the front lines. This represents not only a major shift in product and positioning strategy for Ceridian, but in-house talent management strategies as well.
Sara Hill, the Chief Human Resources Officer for Ceridian, oversees an employee population of over the 5,000 global workers responsible for driving one of the biggest brands in the HR Technology industry. As the CHRO of a complex global company, Hill's responsibilities include those initiatives traditionally associated with leading a global HR function, such as workforce planning and employee engagement.  But as the CHRO of a company whose focus is on serving the needs of the HR end user, Hill also serves as a voice for those end users.
"Internal HR acts as the best customer reference because we're the closest to the actual product," Hill said recently at the HR Technology Conference.  Ceridian stood out in the barrage of event related briefings surrounding the recent HR Technology Conference, not because of their product, but because of their proverbial pitchman. Rather than rely on product marketers or public relations for offering third-party anecdotes or amorphous statistics about the challenges HR leaders face today, Ceridian departed from the traditional playbook and allowed Hill, an actual HR leader, to speak directly to these challenges.
Recruiting Daily recently spoke with Hill to learn more about what it takes to lead a complex, rapidly evolving global HR function where, unlike most companies, human capital management isn't a cost center, but rather, a core competency – and their bottom line.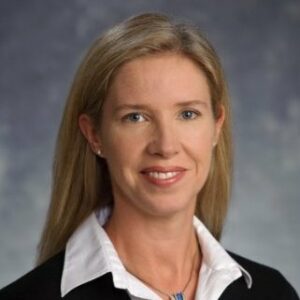 How did you first become interested in a career in human resources?  What keeps you engaged and involved in HR?
Sara Hill, CHRO – Ceridian: In business school, I concentrated in Marketing and Human Resources and I gravitated to what felt more real for me.  During business school, I had an internship with Pfizer in New York to develop a performance management approach.  I thought it was a really interesting way to influence the entire organization and help it improve one employee at a time.  I began my HR career doing management  and compensation consulting in particular.  After about a year of working at The HayGroup, they asked me to start helping with organicational and leadership assessments.  Then I was hooked and spent over seven years working with companies that wanted advice and new ways of managing. Then I went to work for Fidelity Investments as an internal consultant on engagement as a business driver.  My career had been filled with fantastic opportunities at organizations that understood the value of HR.
I stay engaged in this profession because there is real impact.  We can change how things are done and how people work and interact with the organization.  Working at Ceridian, I know this in spades.  We have great opportunities for change and we don't have any bureaucracy getting in the way of doing things.  It's pretty cool.
What advice do you have for people considering a career in HR or talent management?  Looking back on your career, what would you have done differently?
Be clear on what you want out of your career, but more importantly, be clear about the kind of organization where you go to work and practice HR. Your first job in HR will shape your view of HR.  Organizations are vastly different in their view and use of HR.  Get the real story.  Find out things like where the HR function reports, how the work gets done, how much the organization spends on HR technology and the state of the technology, etc.
What are some of the biggest challenges or obstacles you face in your role?  As an HR leader, what keeps you up at night?
What keeps me up at night is how we are going to continue to engage and develop a workforce spanning four or five generations.  There are different needs and expectations.  I know this is a hot topic right now, but it's real.  We have to think about how people want to work and how life is now not about work-life balance, but about how work fits your life and vice versa.
What is the culture of Ceridian like?  What role does HR or recruiting play in defining or driving this culture? How about employer branding?
I think employer branding is huge for culture just as it's huge for the external talent marketplace too.  Ceridian has been an evolving company.  The acquisition of the Dayforce technology created yet another change in the organization. I have been here for over a year now and I have seen change in the culture and the organization in a short amount of time.
The Millennial generation cares about where they work beyond the paycheck.  But just like all generations, they want to know what the organization feels like, what it stands for, what kind of growth and contribution they can have there, etc.  So, the culture and the brand are super important.
As an HR leader, what do you think are some of the biggest myths or misconceptions employees have around the function and what can practitioners do to overcome these and become closer to the line?
A good HR partner always understands the business and the critical issues facing the leaders.  Everything HR does should be a direct support to meeting the business goals and solving or impacting the critical issues.  If succession planning is not on the critical path for the business agenda, it should not be the top priority even if many of us in HR love doing that kind of work.
10 years from now, how will the HR or recruiting functions look different than today?  What are some of the major trends or technologies you see driving change in the function?
I think the function will exponentially not be about the administration and compliance that is slowing moving elsewhere.  With great technology, HR as a function will be much more about business projects and initiatives that can be directly linked to business outcomes. Metrics will be real and second-nature and will drive a lot of management and organizational behavior.
What legacy would you like to leave at Ceridian, and what are you doing to help achieve a meaningful long-term impact on both the business and employees as an HR leader and as a function?
I want to be part of a team that builds the brand, both internally and externally.  When and if I leave Ceridian, I hope that I will have helped to make the organization one where people really want to stay or go to work there and one where the employees and the market love the products and services we provide.
Recruiting Daily is committed to bringing talent acquisition leaders and practitioners a real time look at recruiting trends and staffing strategies.  As such, this post does not constitute an endorsement for Ceridian, and Ceridian did not pay for this post.  If you'd like to feature your company's HR leader on Recruiting Daily, leave a comment in the box below or e-mail [email protected].
About Sara: Sara Hill is the Chief Human Resources Officer for Ceridian. In this role, Sara oversees the global human resources functions across Ceridian and is based in Minneapolis.  She has responsibility for enhancing the employee experience, increasing employee engagement, and developing people and talent management strategies to bring Ceridian to the next level.
Prior to joining Ceridian, Sara most recently served as Senior Vice President, Human Resources at U.S. Bancorp, providing HR leadership for the Wealth Management and Securities Services division.  Sara has worked at Fidelity Investments as Vice President of Management Effectiveness.  She has also been a consultant with The HayGroup, where she led HR consulting engagements primarily in the areas of organizational effectiveness and management development.
Sara serves on the Board of Directors of the Minnesota Children's Museum. She holds a Bachelor of Arts degree from the University of Pennsylvania and an MBA, with a concentration in HR, from Vanderbilt University.
---
---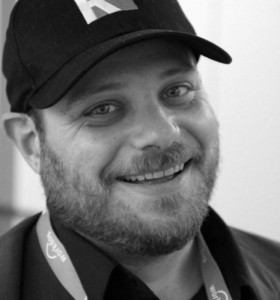 Matt serves as Chief Content Officer and Global Thought Leadership Head for Allegis Global Solutions and is a partner for RecruitingDaily the industry leading online publication for Recruiting and HR Tech. With a unique background that includes HR, blogging and social media, Matt Charney is a key influencer in recruiting and a self-described "kick-butt marketing and communications professional."
Recruit Smarter
Weekly news and industry insights delivered straight to your inbox.