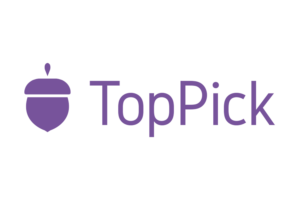 Create candidate pipelines quick & easy with TopPick
TopPick is a relatively new tool that differs from many recruiting tools in that it is not about finding candidates but simply about creating pipelines to move the process along.
You can bring in candidates using your preferred search method and add them using TopPick's Chrome Extension. From there, it's all about making the pipelining process as simple as possible.
Once in the app, you can create pipelines for all of your needs, and can simply drag candidates between stages of the process.
First, you bring in your "Prospects" from other sites using the Chrome Extension. TopPick allows you to send emails from directly within the app, allowing you to easily keep track of all of your correspondence. You can even send videos, for a more personal touch!
Once a correspondence is established, a prospect can be moved to the "Replied" section.
Once you decide to continue down the pipeline with a candidate, you can move them over to "Prescreen."
You can loop in others in the "Recruiter" section.
The "Nurture" section allows you to further your connections.
If you decide not to pursue a candidate any longer, you can move them to "Disqualify," allowing you to set them aside without completely getting rid of their info or your correspondence.
TopPick is also really great for handling large quantities of candidates at once, as it allows you to schedule emails and even automate pipelines so you don't have to individually step through each stage with every prospect. You can also easily download lists from each level of the pipeline for convenient access, and sort through contacts by position, location, school, etc.
Overall, TopPick is a great choice if you are looking to simplify the pipelining process. While there are a variety of tools that do this, few do it in a way that is this user-friendly and powerful. ~Noel Cocca
See what Dean Da Costa has to say below:
---
Authors
Recruit Smarter
Weekly news and industry insights delivered straight to your inbox.