Alchemy is the study of focused transformation. I have always been fascinated by Alchemy because the aim was to take some low value resource, like led and turn it into a high value resource like gold.  In a way, a production line is an alchemical process.  We take raw material through a specific, repeatable process and we transform it into something more valuable.
Boolean Search: The Raw Material
One of the raw materials of sourcing is Boolean search strings.  A good search string can return valuable information.   But often this raw material is too difficult refine.  The information returned, while valuable, requires too much effort to extract.  For example, a search string for attendance list may produce a document with 20 pages of good contact information.  There is only one catch.  The list is in a PDF file.   If you have been a sourcer you know the pain.  You have great, detailed information locked in a PDF file.  If you have ever tried to extract information from a pdf file and convert it into Excel you will know that the cleanest way to get the information is to manually copy the information into Excel.
We want to take the raw material of a Boolean search and transform it into actionable information that results in our being able to make additional hires.  Hires are our gold.
How To Transform Your Search Into A Hire
So how do we transform our searches into hires?  First, we create a string that will give us lists of useful contacts. Most sourcers are familiar with how to create a search string that will return lists of information so I won't go into detail here.  However, too often our searches return PDF files.  A PDF file and in the past would have most likely been disregarded.  However I have created a process to turn the information locked in those PDF files into actionable information.  First download the file to your hard drive.
Below is an example of an attendance list in PDF format:
Next you need to find a tool called Tabula.  It can be found here http://127.0.0.1:8080/    Upload your PDF file and select the range you would like to extract data from as in the example below
I then select "repeat this selection." This will select the same selection on every page for the rest of the after the appropriate fields have been selected.  Next select " Download All Data." This will download the data into an Excel spreadsheet. The data should look something like this.
From this point is it simply a matter of formatting.
Once the data is in this form it can be used to create a mail merge email campaign, uploaded into an applicant tracking system or matched into LinkedIn Recruiter via their data stacking tool that is called talent pipeline.  To import the connections into your LinkedIn Recruiter seat simply follow the instructions below.
Lists can have as many as 5,000 contacts.  Fill out the required information and select continue.
And Now…
LinkedIn will automatically identify the candidates that already have a LinkedIn profile.  You can then tag your list and put the contacts in a project folder.  The first name, last name and email should automatically match fields.  This will allow you to validate the data you have acquired and it will match the information against a LinkedIn profile. This means that we are not solely dependent on Inmails
Even if you do not have a LinkedIn Recruiter seat you can manually search for the profiles from your personal account.  You can the reach out to them via the information you obtained from your search string.  From here we can email and call our prospects.  Following this sourcing alchemy process we can turn our led Boolan search strings into prospects we can contact and ultimately convert into golden hires.
Mike Wolford has over 8 years of recruiting experience in staffing agency, contract and in house corporate environments. He has worked with such companies as Allstate, Capital One, and National Public Radio. Mike also published a book titled "Becoming the Silver Bullet: Recruiting Strategies for connecting with Top Talent" and also has been featured in blogs like RecruitDC and Mike currently serves as the Sourcing Manager at Hudson RPO. An active member of the Recruiting community, Mike has spoken publicly in an effort to help elevate the level of professional skill. Follow Mike on Twitter @Mike1178 or connect with him on LinkedIn.
---
---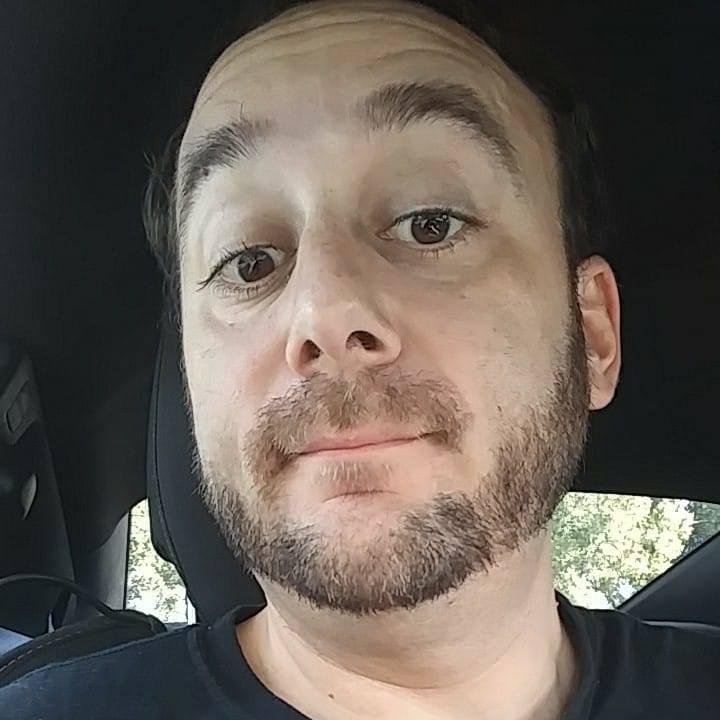 Mike Wolford has over 15 years of recruiting experience and is currently the Director of Analytics at Wilson HCG. He has worked with such companies as Allstate, Capital One, NPR and Twitter. Mike has also published 2 books titled "Becoming the Silver Bullet: Recruiting Strategies for connecting with Top Talent," and "How to Find and Land your Dream Job: Insider tips from a Recruiter." An active member of the recruiting community, In 2022 Mike spoke both at SourceCon and HRTX in an effort to help elevate the level of professional skills. Follow Mike on Twitter, or connect on LinkedIn.
Recruit Smarter
Weekly news and industry insights delivered straight to your inbox.