The average attention span for a goldfish is 9 seconds. While you may not find that surprising,  did you know that the average adult attention span is 8 seconds?  Yes, my friends, your attention span is less than a goldfish. (This is probably why the average recruiter only spends about 6 seconds screening resumes.) So how long should your Employer Branding message be? 5 minutes? 3 minutes? What if I told you I knew a way that you can market your company as a great place to work that will keep potential candidates attention, in their limited attention span?
Allow me to introduce you to Beme.
So what is Beme?
After a 1 1/2 year launch period, Beme, a video-sharing social app  just came out of beta. Created by co-founders Matt Hacket and Casey Neistat, they felt that videos needed to be more authentic.  Videos with no filters, no preview, and no review. You record for 8 seconds, and it goes live. You may be thinking to yourself, "Isn't that Snapchat?" and the answer is, "Yes," but with a twist. The key difference for your branding is that these videos don't disappear.
Phandroid listed some of the best features as:
Capture video without touching a button
Automatically share what you see — no preview, no review
React in real-time to your friends' experiences
Watch an endless feed of perspectives from all over the world
Find compelling people to follow and see what it's like to be them
The Recruiting Translation
Beme is a chance for recruiters to display an authentic view of their employer brand.  Here are some ways that Beme can be used for recruiting, but especially building your employer brand. While we can all agree Employer Branding is important, actually building it is another story.
Hiring a camera crew then spending days editing and revising isn't realistic or fun when you're already busy trying to actually recruit people. It makes sense that you want to avoid employer branding videos at all costs. But it's not necessary. Deep down we all know videos with shiny happy people at their clean desks talking about how awesome things are at the company are a red flag. When it comes to EB, you cannot create it in a lab. Your employees define the employer brand. It is your job to tell candidates accurately what they will be walking into. Beme can do that.
How can I get people to watch?
Like any other social network, you will have to build a following to make it worthwhile.  But, I think it's worth it to educate candidates.  It's a differentiator that will make you stand out among your peers. The trick now will be to get in on the front end while the hype is happening.
It is fully released, so there are no bugs right?
Well, in a word, no.  in the last 24 hours, there have been complaints about the UI being too bright to use at night, a dislike for the autoplay feature and the fact that there is no solid way to know that who you are following is worth following. So know, there are a few kinks to work out still, BUT I am still of the impression that this is a cool new way to engage employees and potential candidates. What will be interesting is to see if this tool, with so many limited features is going to continue using it over Insta or SnapChat. That I cannot answer but I am happy that there is another avenue to find candidates in a way different than the status quo.
Where Do I Download Beme
Give it a try and share your thoughts and experiences below! 
---
---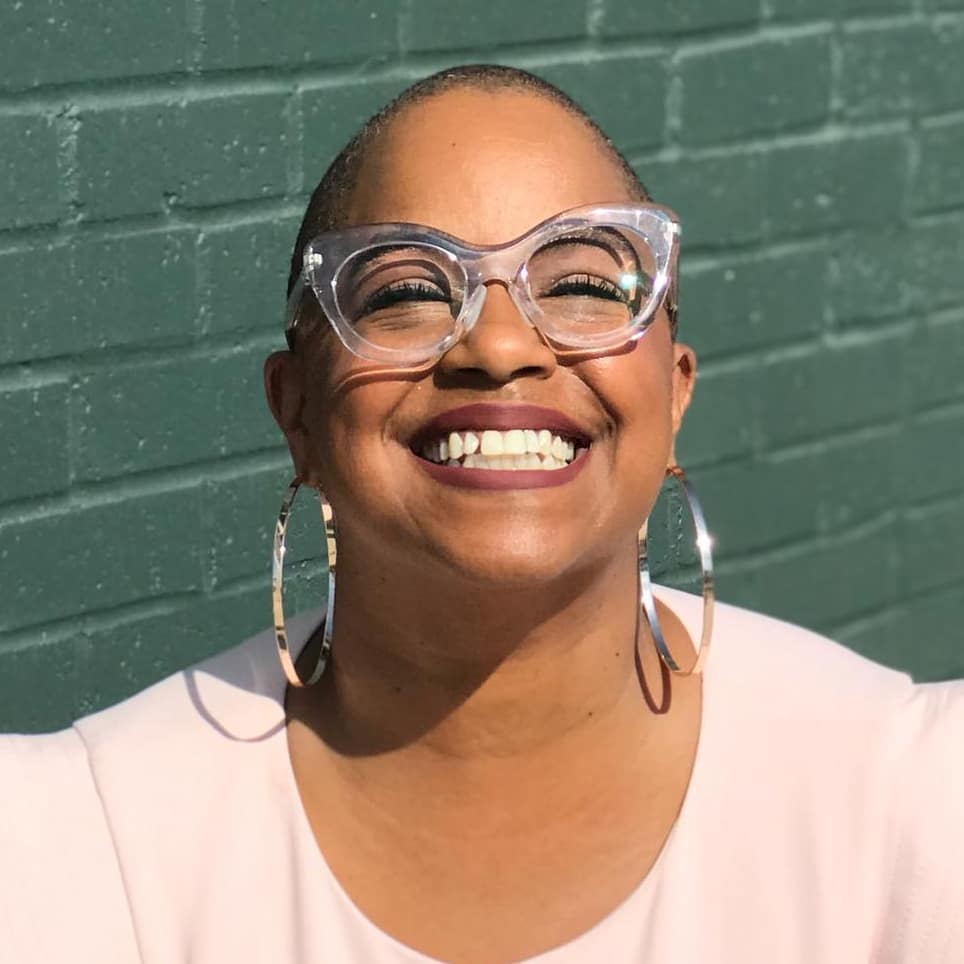 Jackye Clayton, with acclaimed expertise in diversity and inclusion, recruitment technology and a global network of non-profit, human resource and recruiting professionals, Jackye Clayton is a servant leader, uniquely inspirational speaker, and a revered thought leader. Jackye was named one of the 9 Powerful Women in Business You Should Know by SDHR Consulting, one of the 15 Women in HR Tech to Follow in 2019 by VidCruiter, 2019 Top 100 list of Human Resources Influencers by Human Resource Executive Magazine and one of the Top Recruitment Thought Leaders that you must follow in 2019 by interviewMocha Magazine. Currently, Jackye is the Diversity, Equity, and Inclusion Strategist at SeekOut. You can find her on Twitter @jackyeclayton and LinkedIn https://www.linkedin.com/in/jackyeclayton
Recruit Smarter
Weekly news and industry insights delivered straight to your inbox.