For companies looking to bring on talent quickly, it's easy to say "good enough" and just hire "someone." Too easy. What's not easy is finding (and potentially waiting) for the "right one" to take your business to the next level.
This is especially true for smaller companies, where the people in charge of hiring decisions are likely managers, whose expertise is in their jobs, not recruitment.
Recruiting novices often base their decisions on intuition and, perhaps, even the limited content found on a resume. That's not enough to ensure you're not making a potentially bad hire.
With that ever-present risk, it's critical for hiring managers to factor additional components into the evaluation process to avoid disasters. To do that, employers need to leverage their own people across all stages of the process. A people-driven recruiting approach is a sure-fire way to better source, interview and evaluate candidates and, ultimately, find the best fit for the position at hand.
Sketching Out the Ideal Candidate
The first step to a successful hiring process is shaping the ideal candidate profile. Employers cannot hire blindly; they need to know what they're looking for before building a candidate pipeline.
Oftentimes, the most ideal candidates mirror top performers already working within a company. Those top performers are the people employers should work with to define the ideal candidate.
For example, if the position already exists in the company, it's a good idea to ask a top performer in that role to identify the hard and soft skills they believe are key to their success. If the position does not exist, perhaps a colleague who has either filled that position at another company or a colleague who will be working closely with the respective open position will share their experiences and preferences for top skills critical to success in that role.
Before ever interviewing, employers – and the hiring manager ultimately making the decision on who to extend the job to – need a strong vision of the characteristics and skills they're looking for, and must know how to measure for them.
Filling the Candidate Pool
Generally, "A" players associate with other "A" players. That's why referrals that come from top talent within a company are often the best source to build out a talented candidate pipeline.
Employers want to arm their companies with great people, so tapping into the great employee base they already have working for them is a great approach to filling out an impressive candidate set, making the hiring process more worth their time and their candidates' time. However, it's also important to note, while referrals are valuable, relying too heavily on them is one of the main reasons companies do not hire diverse workforces.
A successful hiring process factors in multiple people and tactics to ensure a diverse referral pool. This can even extend outside of the company as Boards, investors and other stakeholders may have talent to refer that you wouldn't get from your current employee base.
Another people-driven recruitment approach is to actually hire recruiters. They can offer tremendous value to the recruitment process by keeping tabs on people who are in an active job search and cultivating a network of passive candidates (people who should never be cast-aside from the candidate pool).
Additionally, a two-person resume screening process can yield more diverse and interesting resume picks and prevent bad resumes from getting through, creating a more impactful pipeline. This process might include a member of HR doing an initial resume screen, and then, having an employee in a similar position as the open position to do a final check on resumes that are approved. That employee might be able to weed out any candidates who may not seem like a great fit with their team or highlight resumes that stand out to them and are a cut above the others.
Choosing the Right Person for the Job
If there is any stage of the hiring process where leveraging employees is most valuable, it is in the actual interview and decision-making process.
Interviewing should involve many different people across the company to ensure that feedback on a candidate is reflective of a more representative sample. Leverage multiple employee perceptions of a candidate and compare them to each other before making any kind of a decision. This comparison is easy to make if employees use the same assessment criteria across all candidates.
It's also important, to get the most accurate candidate assessments, for employers to create a safe space for employees who did the interviewing to voice dissent. This not only limits pressure from employees to give positive assessments to candidates who've been referred by a colleague, but also prevents an "I told you so" attitude from employees who feel discouraged by a badly-performing new hire.
The "people-driven" recruiting approach relies on everything from employee attributes to employee insights to determine who the BEST candidates are in any respective pipeline. After all, "people" are the heart of every organization, and when employers take a pragmatic, employee-led approach to hiring, they ultimately have the pieces in place to build a great company.
---
---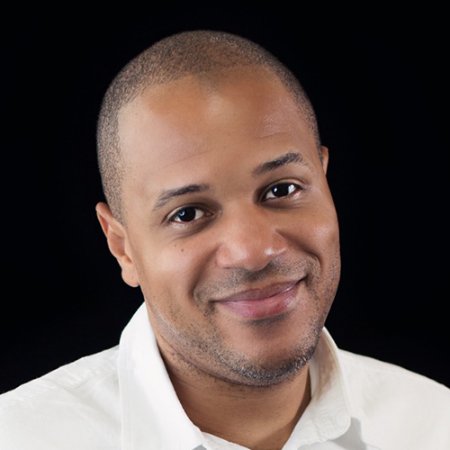 Don Charlton founded JazzHR (formerly The Resumator) in 2009 and established the company as a leader in SMB-focused SaaS recruiting solutions. A graphic designer turned software engineer, entrepreneur, startup evangelist, writer, and speaker, Don is the influential leader and innovator for Jazz's product organization. He is widely regarded as a thought leader in the recruiting software industry. A graduate of Rochester Institute of Technology, Don has been profiled in The New York Times and was a regional finalist for the 2012 Ernst & Young Entrepreneur of the Year competition. Business Insider named him as one of the 25 Most Influential African-Americans in Technology. 
Recruit Smarter
Weekly news and industry insights delivered straight to your inbox.