A comprehensive job description (JD) clarifies job duties and responsibilities for the candidates and helps organizations maintain consistency within the organization. It also extends legal protection in case of litigation and justifies compensation and hiring decisions. For instance, job descriptions can defend the classification of specific jobs as exempt or non-exempt under the Fair Labor Standards Act (FLSA) and are very useful in complying with the Americans with Disabilities Act (ADA). JDs are also indispensable in adhering to fair pay legislation common in many states.
However, despite the importance of job descriptions, organizations struggle to publish a good-quality draft. According to the Job Seeker Nation Report 2022, 27% of respondents say that deceiving job descriptions is among the most frustrating aspects of finding a job. 
Now, more than ever, the need to hire, retain and support talent must be a strategic priority from the C-suite down. And it begins with getting your job descriptions right.
Drawbacks of Vague Job Descriptions
According to a recent survey by Eightfold AI, unclear job descriptions discourage candidates from applying for roles. Eightfold conducted a survey of 913 full and part-time American workers, out of which 17% reported not applying for an open position due to a 'vague or confusing' job description. This is the second most important reason cited by employees after "my past experience did not directly relate to the job description". 
The wrong job description will lead to longer hiring times by attracting unqualified candidates. Often attracting more candidates is helpful, but only if those are all relevant to the role. When a wrong job description leads to an influx of applications, recruiters are left to sort through the resumes to distinguish a handful of qualified candidates. This slows down the recruiter and unnecessarily lengthens the process. 
A poorly drafted JD often increases the probability of a bad hire joining your organization, and the cost to replace such employees is significantly higher. In 2019, Gallup reported that replacing an employee can cost anywhere between 1.5x to 2x the employee's annual salary. With rising salaries and hiring costs, this number might be much higher. According to proprietary analysis by WORQDRIVE, turnover cost US employers $2.4 trillion in 2021. 
Furthermore, if your job descriptions lack important details like salary range, you are risking legal action. New compensation laws in various states mandate employers' disclosure of salary ranges in job ads. While there are no laws regulating job descriptions, in cases of litigation inadequate JDs can be useless in defending claims. 
How Job Descriptions Promote Employee Performance and Retention 
An official job description is one of the first documents that employees peruse to understand the role and the organization. Nevertheless, its use is not limited to hiring. Across the employee lifecycle, JDs can help assess candidate skills, conduct performance reviews, and boost employee engagement during their tenure. 
Let's see how good job descriptions can help you reduce your long-term hiring costs and retain talented employees. 
1. Assessing Candidate Fit
While writing a job description, employers envision how the role functions and contributes to their organization. So, it clearly outlines the duties to be performed in that role, including deliverables, performance expectations, and compensation details. Companies also include work flexibility, diversity statements or policies, and application instructions. A typical JD will consist of the following:
Job Title and  Role Summary

Description of daily responsibilities, duties, and tasks

Expectations of performance

Required qualifications, skills, and desirable skills

Classification of the job – full-time/part-time and exempt/non-exempt

Physical Demands/Working Conditions for ADA compliance

Competencies to augment skills-based recruiting

Compensation details – base/hourly salary, insurance and healthcare, associated benefits

Location – on-site, remote, or hybrid location requirements 

Company values, mission, or diversity statement
These essential elements in a JD allow employees to assess how they fit into the role and the organization at large. Honest JDs will attract relevant candidates who are interested in your organization. 
2. Creating Customized Learning Opportunities
In recent years and especially since the pandemic, the ongoing skills gap has widened, prompting businesses to strive to overcome it. Job descriptions are helpful documents when conducting an organizational skills gap analysis. JDs include a list of necessary and desired skills for any role and can be used as a reference to evaluate an employee's skill set. 
In conjunction with other evaluation and performance measures, JDs help identify each employee's critical and noncritical skills. Noncritical skills are those without which the employee can still complete the task. But critical skills are the ones that directly hamper task achievement, and the employee will benefit by learning these. The analysis is an opportunity for organizations to explore the type and extent of training for the employees. The skills analysis report makes it easier to pinpoint where the employees fall short in terms of skills and where they need additional training. 
Instead of creating standard learning courses, a detailed JD lets you collaborate with the employee to chart a plan that helps them learn and grow – something new employees value in an organization. 
3. Transparency and Communication
When the company has a distinct job description document, it supports communication and transparency in the organization. Since leaders and managers have access to the JD, they can evaluate the employee's performance accordingly. There is an objective structure and criteria to analyze employee performance and achievement. 
Without such structures, managers might struggle to evaluate employees and hold them accountable for their actions and decisions. A well-crafted job description lets managers and team leaders communicate critical feedback to the employees without affecting their morale. 
4. Enhancing Employee Satisfaction and Retention 
When job descriptions don't define what the work entails and what a typical workday looks like, it fosters disappointment later when the JD does not match the reality. Employees who find their work differs significantly from their job description are more likely to quit as they cannot utilize their skills or contribute meaningfully to the organization. 
A well-written job description makes employees feel confident in their roles, establishes a connection between them and the organization's success, and makes them feel more committed. In addition, quality job descriptions remove uncertainty and confusion as employees know what is expected of them. Since roles are defined across organizations, this improves workflow, enhances collaboration between teams and departments, and ensures that business goals are met. 
A strong job description lets employees determine healthy boundaries in their workplace and create personal goals to facilitate growth and development. 
Write a Stellar Job Description
Job descriptions (JDs) act as a roadmap highlighting key responsibilities and tasks for the employees and departments in an organization. Unclear job descriptions either turn away talented candidates or lead to bad hires who quit within months of joining. Poor job descriptions also foster dissatisfaction and frustration among employees. As a result, hiring costs and attrition rates keep rising while impacting employee performance and management. 
Organizations can attract better candidates in a volatile recruiting market by enhancing job descriptions. Moreover, a well-written JD enables performance reviews, identity training, and development opportunities and boosts employee satisfaction and retention. With the right technology, like a job description management tool, companies can dynamically create, edit and publish JDs to make the hiring process efficient and successful.
---
Authors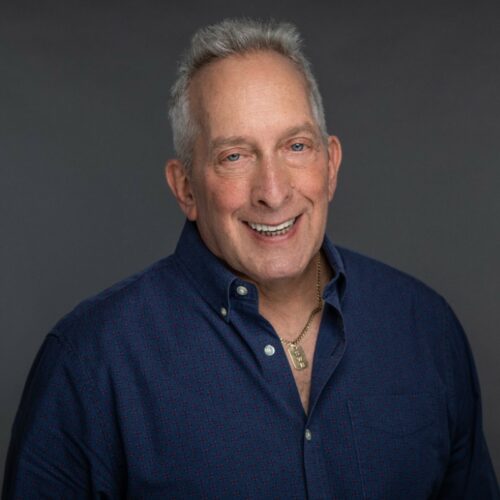 Don has spearheaded the adoption of HR and talent management applications and technology driven best practices at large and mid-sized companies throughout the U.S and abroad. He was also instrumental at evolving the focus of JDXpert's Talent Management platform toward a job description-centric model that resulted in JDXpert becoming the market leader in job description management solutions.
Recruit Smarter
Weekly news and industry insights delivered straight to your inbox.