Like other parts of a business, HR teams are under pressure to adapt to rapidly evolving enterprise climates. Most businesses hired extensively in 2022, with 53% of companies attempting to fill open roles and create new ones. However, modern organizations also have to react to the needs of a constantly changing workforce. As younger workers look for employment, businesses must be aware of their needs and respond accordingly. This means businesses must learn to optimize their hiring processes to fill open positions with candidates who are the best fit for them. 
Modern organizations have to process a staggering number of applications to build a shortlist for each open position. Businesses receive an average of 250 applications for each corporate-level role. The best of these applicants are usually interviewing with more than one company at any time. It is, therefore, in the best interest of businesses to quickly find the right candidates and confirm their employment to prevent losing them to a competitor. 
Why Businesses Should Focus On Optimizing Hiring Pipelines
As businesses compete more aggressively for talent, experienced and motivated candidates are in high demand. Recent research has revealed that 57% of job seekers lose interest in a job if the hiring process is too lengthy. The longer the consideration process is, the higher the chance the applicant will go elsewhere. The best move for these organizations is to optimize their hiring processes to quickly gather the information they need and make a decision. 
Businesses that keep the hiring process short and optimized also experience significant economic benefits. The average American employer spends approximately $4,000 and 24 days on a single hire in labor, software, and outreach costs. These numbers can add up quickly for companies that look to expand or need to manage high turnover rates. Optimizing the hiring process can reduce this cost by freeing up resources such as recruitment personnel and meeting rooms. Hiring managers are also often pulled away from their regular job to interview promising candidates, so reducing the time spent on hiring gives them more time to focus on high-value business activities. 
4 Ways to Spend Less Time Hiring
Identify and Automate Repetitive Tasks
The first step for businesses that wish to eliminate inefficiencies is to identify areas that are ripe for modernization. Hiring teams must report tasks that they find repetitive and time-consuming. These usually include essential steps such as providing candidates with visitor and check-in information, vetting resumes for basic qualifications, coordinating interview schedules, and more. 
HR teams now have access to digital tools that can help them save time when organizing interviews and finding the best candidates. AI-powered tools can scrub resumes and weed out applicants who don't have the appropriate qualifications for the position even before hiring teams do their initial reviews. Once a shortlist is produced, visitor management software can help hiring teams find the best room for the interview, send the relevant information to candidates and recruiters, and optimize the registration process once the candidate arrives at the office. This can significantly improve the candidate experience—and can position a business as an employer of choice for talented candidates. 
Build Talent Pipelines Ahead of Time
Businesses often know their expansion plans and can anticipate their staffing needs. However, there is often no standardized process to track openings and applicants across business departments. Instead of merely posting job descriptions on job boards as necessary, businesses can build talent pipelines to help them fill open positions faster. Candidates who interview for one position can sometimes be directed to other roles where they might also be a fit.
Keeping records of past applicants and making them accessible across business silos can make it easier for recruiters to build a strong shortlist of candidates early in the hiring process. Recruitment teams must avoid waiting until there is an open position to fill before they build a pipeline that can deliver highly qualified candidates to them ahead of time. 
Streamline the Interview Process
There are many things to consider when planning an interview. Hiring teams must develop the interview questions, form an assessment rubric, find an appropriate location for the interview to take place, find interviewers who are available, and choose the best time for both the interviewer and the candidate. These processes can be streamlined by making this information easily accessible to all team members. Even better, providing this information on an integrated platform also makes it easy for the point person to convey relevant data to the candidate. 
Track Time Spent on Hiring
Once effective and efficient systems are in place, hiring teams may assume that the work is done. However, as tools modernize and new solutions are introduced to the industry, hiring processes can be optimized further. Companies must build a culture of constant improvement. The easiest way to do this is to improve recording and reporting. Hiring teams should track exactly how much is spent on each part of the hiring process. This can help business leaders identify areas of inefficiency and account for recruiting costs better. 
The hiring landscape is unlikely to get any less competitive in the coming years. Businesses must use all the tools at their disposal to ensure that their hiring practices are effective and efficient. Modern software can help businesses reduce hiring costs, focus on high-value activities, and fill open positions faster. Companies that wish to hire the best candidates must put the best practices in place to attract and retain them more effectively.
---
Authors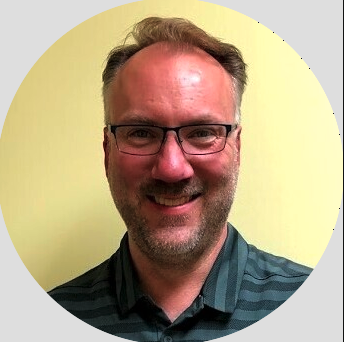 Dean Mathews is the founder and CEO of OnTheClock, an employee time-tracking app that helps over 15,000 companies all around the world track time. Dean has over 20 years of experience designing and developing business apps. He views software development as a form of art. If the artist creates a masterpiece, many people's lives are touched and changed for the better. When he is not perfecting time tracking, Dean enjoys expanding his faith, spending time with family and friends, and finding ways to make the world just a little better.
Recruit Smarter
Weekly news and industry insights delivered straight to your inbox.