A survey by Upwork reveals that by the year 2025—22% of Americans will be working remotely. The COVID regulations have influenced how organizations operate and carry out their routine practices and recruitment is also one of them. Recruiting has become incredibly challenging in the post-Covid world and digital onboarding has become a reality. The traditional process of recruitment now seems to become more time-taking, engaging and less efficient due to changing needs of the time. Whereas, the need for a hybrid workforce has become a reality.
The traditional recruitment process doesn't seem to suffice anymore. Between 2020 and 2021, 66% of recruiters confessed that hiring has become more challenging in the post-Covid world.
The good part is that recruiting can get the advantage of creative uses of artificial intelligence and the digital world as well as ground-breaking methods to unearth new talent. Recruiting becomes easier when you do it using artificial intelligence.
There are many advanced e-recruitment tools to ease the recruitment process and make it completely flawless rather than more efficient. E-recruitment tools— including digital assistants, applicant tracking tools, chatbots and more— are proven to be a competitive advantage when you reduce hiring costs and improve employee retention rates.
Tools For Your Hybrid Workforce
Following are the nine best and most highly-efficient outcomes of artificial intelligence as e-recruitment tools for a flawless e-recruitment process and management of a hybrid workforce.
Cammio — Candidate Assessments
The recruiting of employees includes a huge cost and it becomes sunk cost if the hiring proves to be unproductive for the company. It is estimated that losing a highly efficient employee can cost up to $5,000—making the bad hires highly expensive. This makes the screening of candidates even more critical.
In this case, pre-employment testing is one way of reducing the vulnerability of falling prey to a bad hire. Sandra Rios, director of client services at Buzz Agency recommends, "Cammio is an efficient tool to screen job applications as it comes with the facility to test the work skills, emotional intelligence and personality of the candidates. It allows the companies to screen out the candidates who don't live up to the criteria of the job while extracting the most potential pool of candidates to compete for a position."
Mya — My Recruiting Assistant
Mya—stands for "My Recruiting Assistant" is an intelligent e-recruitment tool that facilitates human resource managers in the hiring process. It is basically a chatbot assistant that communicates with the candidates using text, email or Skype. Mya is a customizable e-recruitment tool that offers initial screening of the pool of candidates.
It shortlists the most relevant candidates' profiles that go well with the recruitment criteria. It also analyzes the candidates' profiles and ranks them according to their potential. Mya will also reject and pass on a candidate's profile if the recruiter wants it. It is a private beta, for now, however, you can give it a try to decide on utilizing it for e-recruitment later on.
Pomato
Pomato is an e-recruitment tool to find IT talent only. Its revolutionary technology examines a resume based on how well a candidate matches your job requirements based on skillsets, roles and level of expertise. It then ranks the pool of candidates as per the degree of efficiency and relevance.
Pomato converts a resume into a visual profile—offering you a 360-degree view – instantly. Mark Valderrama, CEO & founder of Aquarium Store Depot says, "If you want to hire IT, professionals, for your team—Pomato is the best tool for your company."
All you need to do is to enter your job requirements to engage the Pomato matching engine. It scans all the resumes, scores the profiles based on skills and generates at-a-glance reports of the candidates to help you choose the most desired ones.
CVViZ
CVViZ is a highly-intuitive and efficient e-recruitment tool that is simple and user-friendly. It offers an AI-powered applicant tracking system that simply streamlines your recruiting process by smartly automating most of your hiring tasks. CVViZ completely transforms the hiring process and helps you hire the most productive talent.
It contextually comprehends the resumes and matches them to the job descriptions to take out the rightest candidate for the job using machine learning. CVViZ is integrated with the most popular recruiting websites across the world—allowing e-recruiters to post jobs on the paid or free job posting websites with just a click.
Textio
Creating an effective job listing is highly crucial in gathering a diverse pool of candidates. A job listing must be written in an engaging way to attract more candidates from diverse experiences, ethnicities and cultural backgrounds.
Joe Troyer, CEO & head of growth at Digital Triggers says, "Textio is a smart tool for writing unbiased job listings that helps your listings to be more winning." It offers advanced language insights into your listing content that works well in pushing the passive candidates to apply. It also ensures that your job listings are inclusive and equally inviting for the genders.
GoCo.io
The story didn't end with bringing the most efficient employees onboard. Therefore, the simplification and efficiency of a hybrid workforce are highly crucial for the prosperity of any business today. The streamlining of HR processes allows organizations to focus on bigger things together.
Derek Bruce, operations director at Manchester First Aid Courses says, "GoCo is a vital investment for companies that are to hire a huge workforce to run their business operations. It digitalizes the HR processes that save up much time and resources and put things on the go. 
GoCo is a tool to streamline your HR workflow by bringing employee documents, records, time off and everything else into one place. It has a user-friendly interface that brings flexibility to perform HR tasks. It also allows you to send digitally signed offer letters to the selected candidates. You can also gather tax withholding information in a couple of minutes. It also has exciting features of a digital onboarding checklist and new hire packets for orientation that make the first day of your employees smooth and hassle-free.
TinyPulse
The success of a recruitment process is nowhere if a company fails to retain and manage an employee well. Therefore, focusing on how your employees feel about the culture and experience of working in your company is highly inevitable.
"TinyPulse is a tool kit that has two tools allowing companies to survey employee engagement and performance. It reads how your employees feel about working in your company," says Ellie Shippey e-commerce growth specialist, EZContacts.
It also looks after the privacy of employees and keeps their feedback highly confidential and completely anonymous. It makes the companies give due consideration to the experiences of the hybrid workforce that may include employees from diverse experiences, backgrounds and environments.
Interviewer.ai
The role of psychology is perceived to be undermined during digital onboarding. There are many e-recruiting tools that remove this misconception. Interviewer.Ai is a cost-efficient AI recruitment software solution that utilizes psychology and machine learning to screen out and find top candidates based on the criteria of recruiting company.
It provides an unbiased assessment by observing the candidates' complete body language and expressions during the video interviews. It also evaluates the soft skills and level of competence of the applicants to select the best candidates that the company must interview.
Interviewer.AI is a state-of-the-art video recruiting software that utilizes AI (Artificial Intelligence) to screen and shortlist candidates that meet the criteria set by the recruiter. Today, the HR teams rely on software to make the recruitment process more effective and shorten the hiring cycle. 
Toggl Hire
This e-recruiting tool works best for hiring employees for any department of a company.  It pre-screens candidates for the posts of engineers, managers, developers, marketers, sales, customer service agents or more says Myles Robinson, digital marketing expert at LoanCorp.
First of all, it seems the customized tests the potential candidates automatically evaluate them to assign them grades on the basis of what they are ranked. It takes out the most potential candidates for further screening and interviewing to reduce the hiring time and make hiring more effective.
Bottom Line
Digital onboarding and management of a hybrid workforce become more flawless and effective with the use of artificial intelligence. The e-recruitment tools can potentially eliminate the recruiting obstacles in today's business environment. It helps in streamlining the hiring process and gathering a pool of qualified potential candidates.
It avoids talent leaks by reducing employee turnover. E-recruitment tools also make the hiring process speedier and less tiring. It offers visual reports to represent data in a more digestible way that helps the recruiters in making the right decisions.
---
Authors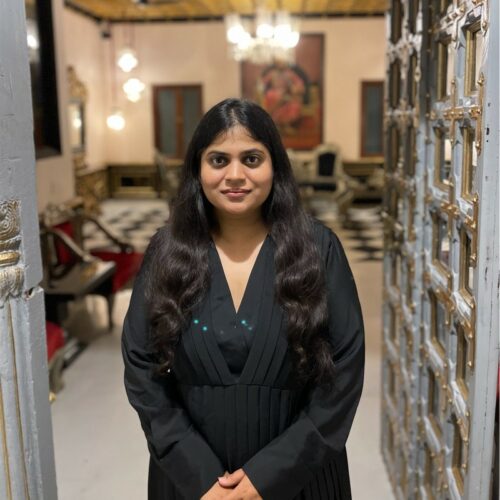 Kruti Shah is a content writer and marketer at The Marketing Drama. She loves to write about insights on current trends in Technology, Business and Marketing. In her free time, she loves baking and watching Netflix. You can connect with her on Linkedin.
Recruit Smarter
Weekly news and industry insights delivered straight to your inbox.