You don't read a lot of articles on RecrutingTools about Video Interviewing platforms. That's because I, like most of you, I couldn't figure out why I have to pay money for video interviews when I can use Join.me, Skype or Google Hangouts. So I went on a mission to find out.
Simply put, the reason that recruiters need video interviewing tools can be broken down into 3 M's – Messaging, Management, and Mobility.
Messaging
Often candidates talk to a series of people before getting a job offer from the sourcer to their team. The odds that your candidate will deliver the same message is slim to none. Even worse, your hiring team is likely asking the same question over and over again, annoying the candidate and making you look unprofessional and unorganized. That candidate experience sucks and it means the candidate is not getting a clear picture of your company or the position that you're hiring for. Instead, you could use video interviewing to coordinate and select targeted questions before the candidate even comes into the office.  The interview is recorded and shared among the decision makers saving time and alleviating at least a little frustration.
Management
If you're using Google Hangouts or Skype to do interviews, you can't manage candidate workflow. Neither have a dashboard that will easily allow you to share information, make notes or send follow-ups to the candidates.  They were not made for that. Sure you CAN do it, but you could also recruit using Outlook and Excel spreadsheets. (That's not ok, by the way. It's 2016).
In both cases, it's possible to get the job done but not in an efficient manner.  Built into 99% of all video interviewing platforms*, is some dashboard to manage candidate workflow and feedback.
*Stat completely made up
Mobility
With video interviewing tools, you can interview candidates from all over the globe by shipping them a webcam for $10 bucks anywhere there's an internet connection.  I would rather pay $10 – $50 on a webcam before wasting hundreds, even thousands, on shipping in a lackluster candidate.
Five Video Interviewing Tools
So I hate talking about these tools because they suck.  They are just boring. They all do the same thing… or so I thought. What I found in my research was that yes, most of these tools are exactly what I expected. But there are a few with a little bit of extra oomph.
Cammio –Candidate Assessments
Bad hires are expensive. In a 2015 Glassdoor article, they estimated that the loss of a top candidate can cost upwards of $5K. That is why it's so important to do your due diligence and screen candidates thoroughly. As a solution, consider pre-employment testing. Pre-employment tests are used to screen job applicants and can include screenings that test work skills, personality, and emotional intelligence, just to name a few. Companies use testing to find the candidates most likely to succeed in the open positions and to screen out those who are unqualified.
Sonru – Available in Multiple Languages
With the rise of Talent Mobility, the best candidate for your open position may be in another country. Sonru will help you talk to them, and even talk to people who may speak a different language. With Sonru, they don't translate, but they can support English, French, Spanish, Danish, Dutch, Swedish, German, Malay, Korean, Traditional and Simplified Chinese, Russian, Turkish and Polish.
At first, since it doesn't translate, it may not sound impressive. But accent marks are essential.  Case in point:
With Accent Marks: Mi papá tiene 47 años = my dad is 47 years old
Without Accent Marks: Mi papa tiene 47 anos = my potato has 47 assholes
With Sonru, you can select the language you are typing in, and you won't look like a potato…
HireIQ – Predictive Analytics
The goal when we hire candidates is to get the best one, of course. That's not always so easy. HireIQ, however, uses predictive analytics to identify top hires. They also use Audiolytics, an audio assessment of speech patterns they believe can predict performance.
So you can go through the "normal" video recruiting process, and then use the recorded videos, plug them into the Candidate Optimizer and get feedback as to which will do better for your company. To be honest, I haven't tried it. Not sure if this is BS but if it works, I'd be amazed.
PowerMeeter – Customized Employer Branding and Dashboard
This next tool can be used for video interviewing and pre-employment qualification. PowerMeeter allows you to create and promote your employee brand, and it stays with you for the entire candidate experience. Once you have created your branding, your message remains consistent through the whole candidate experience from the initial job description to hire. Their super power is consistency and communicating the right message to the right candidates.
Speaking of communication, I love my hiring managers. They are awesome about getting me feedback!…. said no recruiter ever! If you've experienced this frustration, you'll love the PowerMeeter dashboard. The dashboard acts as a communication hub with hiring managers allowing them to make comments, give a rating and add to a shortlist. From there, you can even compile all of the top candidates onto a playlist that you can share with decision makers.
There are several companies who have developed algorithms to find which candidates skills, as found on their resume, would be a good fit based on the keywords in the job description. The problem is, technical expertise and job details are just two of the things you are looking for in a good candidate.  What about cultural fit?  EmployInsight matches candidates based on strengths rather than skills.
We're seeing early versions of how this might play out. EmployInsight, founded in 2012, is using data to understand intangible traits such as curiosity, levelheadedness or self-motivation that fit with a company's culture and are highly valued for a specific job within it. Then the system can help sort for the kind of personality that might best fit an open job, instead of just matching a particular skill set.
Do you know of a video interviewing tool that doesn't suck? Add it in the comments below.  I would love to read your feedback.
---
---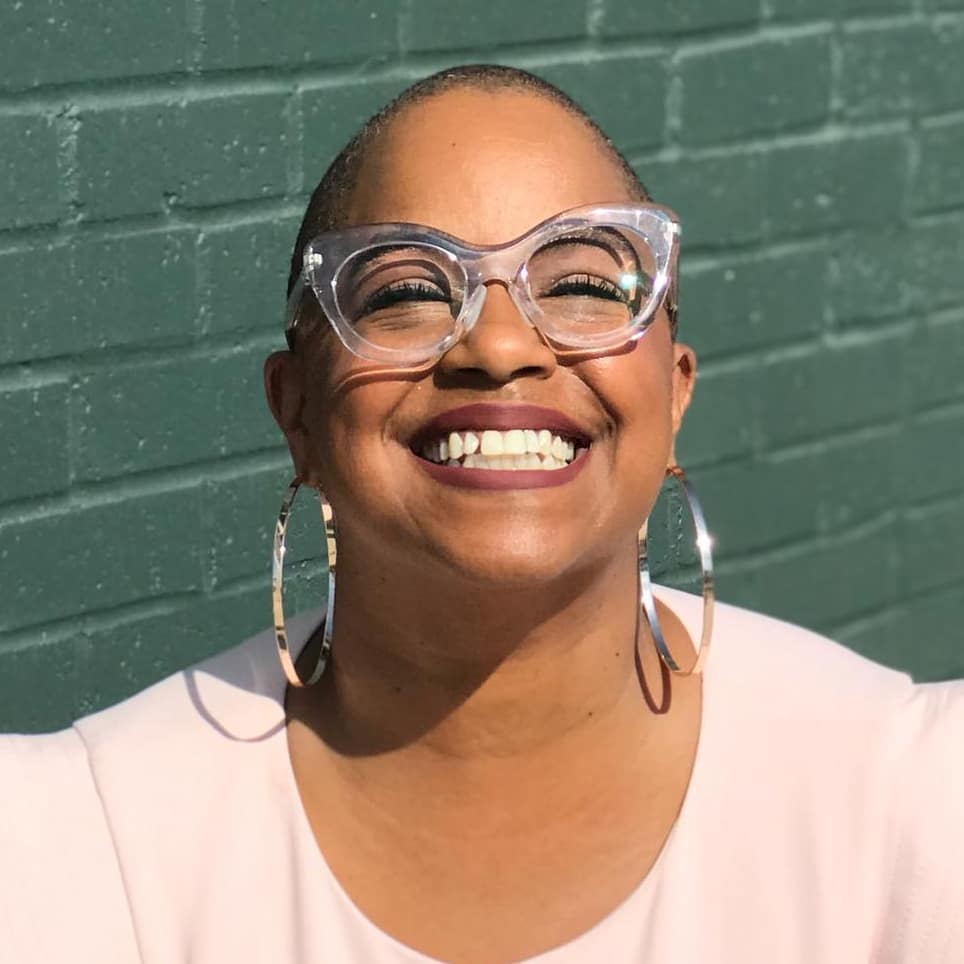 Jackye Clayton, with acclaimed expertise in diversity and inclusion, recruitment technology and a global network of non-profit, human resource and recruiting professionals, Jackye Clayton is a servant leader, uniquely inspirational speaker, and a revered thought leader. Jackye was named one of the 9 Powerful Women in Business You Should Know by SDHR Consulting, one of the 15 Women in HR Tech to Follow in 2019 by VidCruiter, 2019 Top 100 list of Human Resources Influencers by Human Resource Executive Magazine and one of the Top Recruitment Thought Leaders that you must follow in 2019 by interviewMocha Magazine. Currently, Jackye is the Diversity, Equity, and Inclusion Strategist at SeekOut. You can find her on Twitter @jackyeclayton and LinkedIn https://www.linkedin.com/in/jackyeclayton
Recruit Smarter
Weekly news and industry insights delivered straight to your inbox.