The recruitment industry is a rapidly evolving field with a bright future ahead. With the increasing use of technology and data analytics, the industry is becoming more efficient and effective in matching job seekers with relevant job opportunities. Additionally, the demand for skilled and talented professionals is constantly rising, so the need for recruitment professionals is also increasing.
Notably, the future of the recruitment industry is looking more inclusive. Companies are becoming more aware of the importance of having a diverse workforce and are seeking recruiters' help to hire a diverse pool of candidates. With how trends are going, pursuing a career in recruitment is becoming more worth it and progressive.
What to Expect in a Recruitment-Based Career?
Pursuing a career in recruiting means you will play a vital role in connecting job seekers with relevant job opportunities. You will be responsible for identifying and attracting potential candidates, evaluating their qualifications and matching them with job openings at your company or with one of your clients. Although this job involves a lot of work, it remains a worthy career because it can positively change people's lives.
Your efforts will lead to someone's career development and financial stability. In addition, your communication, relationship-building and problem-solving skills will help companies build strong and effective teams. Also, expect that the recruitment career will never be boring since the field is constantly evolving.
8 Reasons to Choose a Career in Recruitment
Choosing a career is an important decision that can significantly impact your future. If you are considering a career in recruitment, you may wonder what sets this field apart from others and whether it is the right choice. These factors may help solidify your decision:
Varied Growth Opportunities
The recruitment industry offers a wide range of growth opportunities for professionals at all levels of their careers.
For entry-level recruiters, there are opportunities to learn from more experienced colleagues and gain valuable hands-on experience. As you progress in your career, you may have the chance to take on more responsibility, such as managing a team of recruiters or overseeing a more extensive portfolio of clients.
There are also opportunities for specialization within the recruitment industry. For example, you may focus on a particular sector or role, such as IT or executive search. Specializing in a specific area allows you to become an expert in that field and differentiate yourself from other recruiters.
Flexible Working Arrangements
Jobs in the recruitment industry often offer flexible work arrangements. This flexibility can take many forms, such as working from home. Having this freedom in a recruitment career can be appealing to those who need to balance work with other commitments, such as caring for children or elderly family members.
The other form of flexibility in the recruitment industry includes setting your own schedule or having a flexible schedule. With these jobs, you could compress workweeks or take on a job share with another recruiter.
Wide Range of Industries and Job Positions
Since recruiters identify and attract potential candidates for various roles, you will have the chance to observe and interact with a diverse range of industries and job functions. For example, if you work in the tech industry, you might focus on finding software developers, data scientists, and other IT professionals. In contrast, if you work in the healthcare industry, you may assist with recruiting doctors, nurses, and other medical professionals.
Working in the recruitment industry allows you to develop a broad understanding of the job market and its underlying trends. Exposure to such knowledge can be valuable for your career development since it helps you identify new work opportunities.
Good Earning Potential
The earning potential for recruitment jobs can vary depending on several factors. The most notable ones include the industry you are working in, the location of your firm, and the demand for the types of candidates you are placing. However, in general, recruitment jobs can be lucrative for those who can build a strong track record of placing candidates and building relationships with clients.
Some recruitment professionals operate on a commission-based model. Consequently, more successful candidate placements lead to higher earnings.
Opportunity to Travel
Many recruitment jobs can allow workers to travel, either for business or personal reasons. Since recruiters work with clients and candidates in different locations, they may need to travel for meetings, interviews and other business purposes. This setup is the perfect excuse for professionals who enjoy traveling.
Additionally, many recruitment firms offer their employees the opportunity to take advantage of company-sponsored trips or other travel perks. Besides leisure, these trips are also helpful for networking and learning more about the industry.
Ability to Help People Land Their Dream Jobs
Having a career in recruiting is revolutionary because you can help job applicants land their dream jobs. As a recruitment professional, you will work closely with job seekers and hiring managers to understand the needs and preferences of both parties.
To help job applicants land their dream jobs, recruitment professionals use tools like professional networks and data analytics to sift through large amounts of data and identify the most qualified candidates.
In addition to matching job seekers with job openings, you can help candidates by preparing them for interviews, providing feedback on resumes and cover letters and negotiating salary and benefits packages.
Meeting New People
One of the reasons recruitment professionals have exciting jobs is that you always have the opportunity to meet new people daily. You will also be working closely with hiring managers and other professionals within your firm or client companies, which can expose you to new people and their perspectives.
In addition to meeting new people through your work, you may also have the opportunity to attend industry events, conferences and other networking opportunities. These events can be a great way to build relationships with colleagues and clients.
Sky is the Limit
There are no limits to what you can achieve in a recruitment career if you continue to perform well. Many recruitment firms offer opportunities for advancement and specialization, which means you can continually challenge yourself and take on new responsibilities as you gain experience and expertise.
In addition to opportunities for advancement, a career in recruitment can be rewarding because it allows you to make a real difference in people's lives by helping them find meaningful employment.
Keep on Growing as a Recruitment Professional
Recruitment is a prime career choice due to its dynamic and constantly evolving nature. However, the industry becomes more competitive as time passes, requiring you to continually improve your skills and techniques. So, investing in skill building and growing your expertise in the recruitment career is ideal.
One way to evolve your career in recruiting is to take additional training or education. Nowadays, the easiest way to do so is through asynchronous e-learning. Online courses and video tutorials are becoming more popular for providing accessible and convenient learning to students of all ages.
---
Authors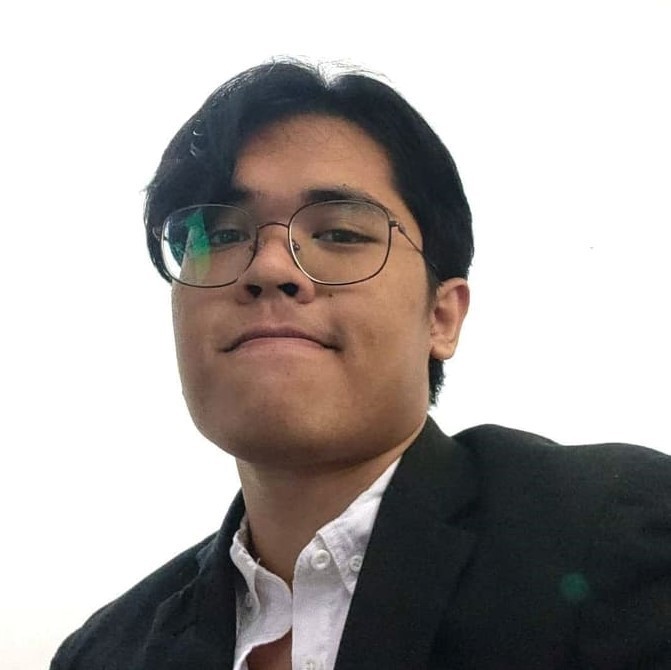 Joseph is a writer at Skill Success. After college, he decided to take law, however, after four years of uncertainty, he decided that lawyering was not his destiny. Joseph then decided to pursue content writing as a full-time career. He aims to keep on growing in the following years to become an even more competitive professional in this craft.
Recruit Smarter
Weekly news and industry insights delivered straight to your inbox.