Make These 7 Tactical Changes NOW to Scale Your High-Volume Hiring
High-volume hiring – the one-stop-shop concept of filling 250 or more open positions – is a numbers game. As such, it must rely heavily on technologies that scout expansively and entice massive amounts of job candidates.
The simplistic two-pronged obstacle is that the need to hire hundreds of staff doesn't typically expand available time  or resource to make it happen. Additionally, the positions for which you hire hundreds are not usually those for which you have a relocation budget. Geographic expansion of your candidate search is probably not an option.
To hire more workers, without expanding your HR team, or looking beyond your local candidates, you must rely heavily on technology that speeds up the process and enhances its accuracy. You'll also need to enlist the help of folks beyond your HR team.
Here, then, are seven tactical changes you can make to expand your candidate scale:
1. Scour Resume Databases
It is important that you really consider the databases where you focus your attraction efforts and look at a mix of free and paid models, evaluating where the best talent is coming from in real-time. .  Filters to consider include geographic distance, education, and work experience. You can hide previously viewed or reviewed resumes and invite candidates to apply.  Some tools will also display phone and email contacts for online profiles, and find social media profiles, as well as skills, experience and education to help select suitably qualified candidates for the role you're seeking.
Craigslist is old school and ugly, but its automation makes searching and communication a breeze. Best of all, each city has its own URL, so no need to filter by location. Just click on the Resume hyperlink at the bottom of the right sidebar, and start searching. Each resume includes an email contact with one-click messaging, and they're all time stamped. This is one resume database that doesn't neglect to remove resumes for people who found a job five years ago and are no longer looking.   To search multiple cities at one time, install the free CPlus for Craigslist mobile app.
2. Create or Expand a Formal Referral Program.
If your employee referral program consists of your staff submitting to their hiring manager a piece of paper with their friend's name and phone number, it's well past time to formalize that process. If it's already formal, think about bonusing external referrers as well. If you have tools in place to manage referral submissions, follow them throughout the pipeline, and manage the bonuses and communication with referrer.
Do you have formal, scheduled prompts to your employees that remind them of their connections, or are you simply relying on them to think of someone? The latter is not as easy as it sounds. Think about your social networks. Can you even recall one tenth of your Facebook friends off the top of your head, and of those one tenth, do you remember the full extent of their work backgrounds and skills? Probably not.
Consider making technology available to employees that will  let them scour their social networks, and text, email, or share referrals from the social site. Yes, if using their social networks, the access is kept private.  Recruiters can contact candidates by email, including a job radio button. Employees can tweet job notices or post them to LinkedIn or Facebook. They can also be selective about their contacts by sending a personal Facebook or LinkedIn message, or texting or emailing a referral link. Good platforms will manage referral campaigns for employers and surface top referrers.
To expand the viral effect of your employee's social job shares even further, create a multi-level-marketing type bonus. Let the employee's network spread the word and bonus the employee and her downline as well.
Don't forget external referrals, either. Aliro is an expansive job platform that lets you advertise bonus figures and manages the payment of them.
Of course, while you're calling on your employees, or folks outside the firm, for ideas on who might be a good fit, don't forget about the employees themselves. Some just might have an interest in a promotion or even a lateral move, or know a colleague or former colleague who is. Oleeo's Talent Mobility platform empowers internal candidates to re-engage alumni, expands your shining stars' career paths, and helps retain that top talent. With Talent Mobility both current and former employees can signal their work preferences and apply for openings quickly. Recruiters can re-deploy these career-minded folks and fast track your superstars.
3. Advertise Smarter
Let programmatic advertising tools such as Recruitix and JobAdX make your best buying and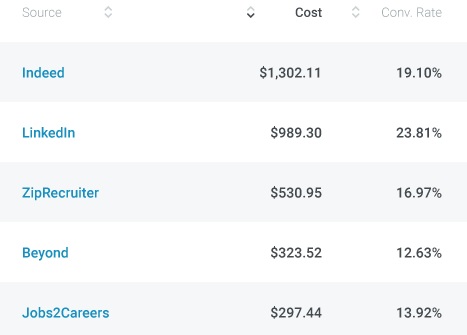 scheduling decisions based on job descriptions and your historic hiring. Both platforms handle the bidding; you only pay for qualified candidates with whom you engage. 
Recruitix analytics dashboard shows you results in one place from all sources. It reports on all jobs but specific to each, tracking job views, applicants, and conversion rates and then determines a cost-per-applicant for each.
4. Automate Your Social and Email Engagement
Social media must be a large part of your recruitment marketing strategy (which in itself must be a paramount part of any high-volume hiring campaign). A soft-sell approach is especially enticing to passive candidates! The process is about putting your firm's best foot forward, followed by an "Oh, by the way, we're hiring" message once the prospect takes a bite of your tweet or post.
Two important elements of your social engagement are what you post and how you track it. If you have only time to concentrate on one social network, make it Twitter. The network has about one billion registered accounts, 250 million of which are active each month. These folks are posting over 500 million tweets each day. Nor is there any other social network with so much management help, much of it free. Beyond Hootsuite and other programs that manage multiple social networks on one dashboard, we found nearly 100 free applications, most of which are dedicated to Twitter.
Twitonomy gives you visual, detailed analytics on yours or anyone else's tweets and retweets, hashtags, mentions and replies. It monitors tweets from your chosen members, keyword searches and lists, and monitors your interactions.
Buffer finds enticing content for you to share, schedules those tweets, and analyzes their performance. Its Pablo app has a hefty database of beautiful, easy-to-share images to enhance opens and shares of your tweets.
Once you've socially engaged with prospective candidates, and the door is opened far enough to introduce a career opportunity, automation of an email conversation can move the engagement from social to active recruitment. With robust ATS  systems such as Oleeo you can schedule email delivery of job descriptions, assessment invitations, interview invitations, and much more. Their tool tracks candidate interaction and displays specific content depending on each candidate's engagement level.
5. Rediscover Your Talent Pipeline
Don't just create a talent pipeline or add candidates to your ATS or CRM for that one job to which they applied, and then walk away from them, never to re-contact.
Software within  robust ATS platforms such as Oleeo can analyze data points within talent banks for matches, and then contacts them by email and social media (if provided).
6. Automate and mobilize your interview scheduling
Natural-Language-Protocol (NLP), mobile-focused chatbots such as the new TalkyJobs and TalkPush automate pre-screening interviews as well as help schedule them.
Oleeo's interview management product  allows candidates to self-schedule, which saves many hours of phone-tag or other frustrating, time-consuming back and forth between recruiter and candidate. It manages single, multiple or panel interviews, and offers an accelerated Super Days scheduler for high-volume interview events.   
7. Call on Other Staff to Help
Enlist the help of your firm's employees, especially your non-supervisory shining stars in the department for which you're hiring.  Invite them to be a part of a collaborative hiring team. Reward these workers for their creative hiring-event ideas, empower them to help coordinate the event, to observe Hackathon or other competitive group assessment participants, and to be a part of a live-interview team.  
For your hiring event, consider the Oleeo event management platform. Oleeo enables candidate RSVPs to event invitations, self check-in on candidates' own device, shares assignments with participating staff,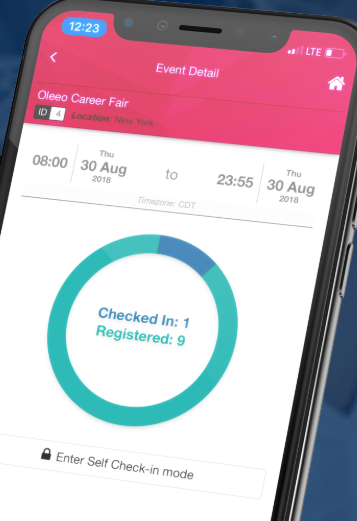 and automates follow-up. The mobile-friendly platform can manage live or virtual events. Oleeo's Event Instant can be live in just 48 hours and provides on-site event registration and forms, collects real-time feedback and enables post-event email delivery to candidates.
Encourage your staff to post reviews on Glassdoor, Indeed and Kununu, and include these and their day-in-the-life videos in your job posts, and your event promotion. Your staff's active participation will help you speed up and contain the costs of your volume hire; and, while you're bonusing them for their participation, you're bonusing yourself as well.  Why? Because their assistance will engage your staff, which will boost their productivity and train them for advancement.
For more high-volume hiring tips, do read Oleeo's High-Volume Resource Recruiting Pack.
---
Authors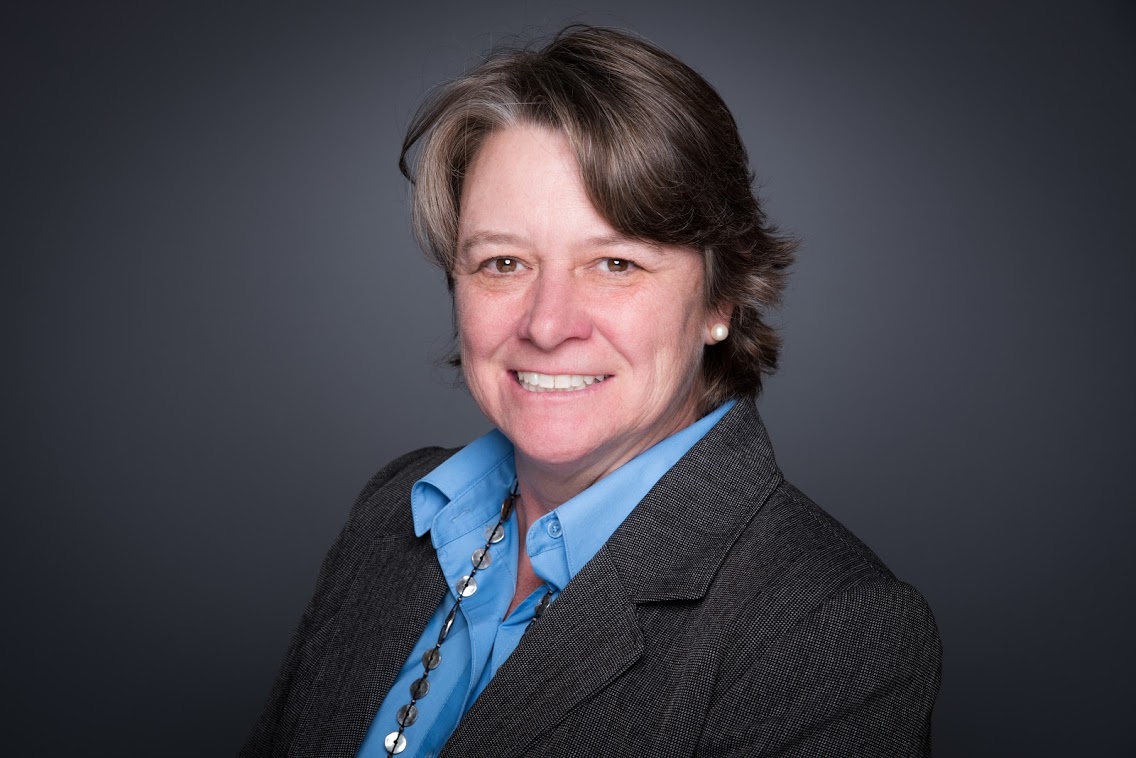 Shelley Ingram is Vice President and Head of Customer Success at Oleeo. Born and bred in Texas with over two decades of Talent Acquisition software experience, Shelley is a member of Oleeo's global leadership team. She graduated from Northwestern University and holds an MBA from Kellogg School of Management and a Masters of Communication from Stanford University.  In her free time, you can find Shelley playing golf and tennis with her twin boys.
Recruit Smarter
Weekly news and industry insights delivered straight to your inbox.