ATAP Talent Acquisition Leaders
It was a pleasure to celebrate Global Talent Acquisition Day speaking to such an engaging panel of talent acquisition leaders. Among Moderna's April Eldred, Kathy Erickson of Financial Force, Shelley Jeffcoat of LexisNexis Risk Solutions Group and Tom Hopcroft, president and CEO of Mass Technology Leadership Council, we discussed the uncertainty the past 18 months have brought for talent acquisition functions. 
The complexities surrounding establishing achievable DEI goals, attrition, communicating values and culture and moving on from traditional but increasingly ineffective ways of recruiting were all debated. In a corresponding poll we conducted, it was found that 44 percent of talent leaders felt that their biggest challenge was sourcing talent fast enough, and the panel agreed. 
However, it's fair to say that among such a great panel of talent acquisition leaders, the solutions and innovation discussed were by far the highlights. Here are five key takeaways that really stood out.
April Eldred
Vice President of Talent Acquisition, Moderna
"We know as a business that traditional ways of recruiting just aren't going to get us where we need to go. The past year and a half has been a time of extraordinary growth. We ended 2019 with more than 800 employees, and today we have more than 1,800, having gone from one country to more than a dozen countries in that time. 
"To manage talent acquisition during this time, my team and I have used a data-led approach, looking at the market and at talent data. When you need to make a billion doses of a vaccine, and there are only so many people with a skill set that you need, it's essential to find out where the skill sets live. We've leveraged data in order to differentiate and get in front of the right talent. It's been extremely effective. We've been able to bring the business along on our journey, showing them the data, how we're going to pivot and the results of our data-driven approach.
"Data is also fed into our online digital virtual event platform, which we've been using since the pandemic began to conduct interviews remotely. We can do pre-interview, Artificial Intelligence-driven candidate assessments so that we have the data we need in order to inform hiring decisions faster. 
"The digital virtual event platform itself has been a real differentiator. When you have hiring managers who need to hire dozens, if not hundreds, of people, and they have limited bandwidth for interviewing, the ability to host virtual interview rounds featuring branding and information for candidates is invaluable. It has allowed us to personally connect with a large volume of candidates whom we would not have been able to accommodate in-person via a seamless platform."
Shelley Jeffcoat
Director of Employer Brand, LexisNexis Risk Solutions Group
"With the market saturated with more jobs than talent, we saw an opportunity to adjust how we're looking at our internal talent pools. So often, the focus is on external candidates. We can prioritize internal mobility as another key focus of our recruitment strategy. Before you can do that, you need to be clear and authentic about who you are as an employer and then use your corporate differentiators (i.e., values, culture and employee offerings) to retain and grow the talent you have.
"In looking at the partnership between Talent Acquisition and DEI teams, it's also essential to consider whether your DEI goals and initiatives are achievable when trying to hire the talent you need. If your goal is to hire 10 percent more diverse sales professionals, there needs to be a clearly articulated strategy to go along with that. For hiring managers, this may involve looking at expanding your recruiting channels to access diverse or niche talent pools, reviewing your interviewing practices and making sure employees have some level of transparency to these roles so that they can help drive an employee referral program."
Kathy Erickson
Global Head of Talent Acquisition, FinancialForce
"It's important to us to prove to our existing talent pool how much we value them within the company. We are dedicated to nurturing our existing workforce, as well as external candidates in this competitive environment, and if the internal candidate doesn't get the job, it's important to have the conversation with them even if it's a difficult one so that they continue to feel valued. People are not expendable. 
"It's this sort of transparency that is needed, and it applies to DEI as well. Companies need to measure their candidate slate to determine whether it is diverse, and if it's not, they need to understand whether this is justified and if problems of bias need to be addressed. We've certainly got that transparency that allows me to get on a call with a hiring manager when I am alerted to any potential bias. We're empowering our teams to make that call and to have these conversations to open up these challenges and address them intentionally."
Tom Hopcroft
President and CEO of Mass Technology Leadership Council
"It may seem that there are a lot of structural barriers to having a diverse workforce, but DEI starts at the top. What do you as an organization stand for, starting with those in the C-suite and the boardroom all the way down through the organization? It can't just be about signing a pledge for social justice; it's about really making commitments and getting CEO or executive buy-in at the top. 
"Over the last few years, we've seen companies take DEI more seriously, and we've seen a real sea of change. But a good analogy is this: when the tide goes out, the rocks are all more visible. And we need to address those rocks, which go all the way back to our investment in education and addressing structural issues in the community. 
"Tech is not a very diverse sector, but the one thing about change is the opportunity it creates for innovation. There's a big opportunity here to refresh tech organizations with a more diverse workforce and to do that, we need to initiate discussion." 
A Final Word
Last, but not least, here are some final thoughts from me. The last year has brought significant uncertainty for talent acquisition functions. Employers have had to adapt quickly as budgets have been scaled back, only to have to get back up to speed faster than ever before.
Many businesses, especially tech businesses are looking to scale at unprecedented rates. Understandably, talent acquisition leaders are often unsure as to what hiring resource model to take in such an uncertain market. 
Building a flexible and resilient talent acquisition strategy that can weather uncertainty and scale up and down is paramount. In some businesses, there are so many open positions that hiring managers simply cannot handle the volume. Many of these companies are looking to Recruitment Process Outsourcing (RPO) to help their internal talent teams focus on what they do best.
This type of flexible, future-proof model allows for the ebb and flow that companies truly need right now, lending agility when needed and scaling down if needed.
---
Authors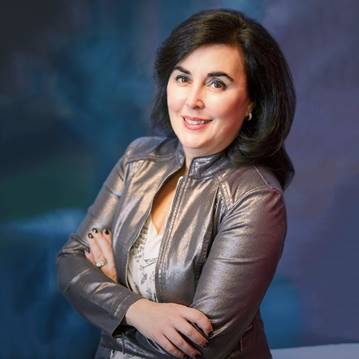 As Senior Vice President of North America for disruptive recruitment provider Talent Works, Jody's Robie's 20 year + career has ranged from working with large organizations such as including Hearst TV and Fox Networks, as well as small non-profits. At Talent Works, Jody is dedicated to changing the recruitment conversation, challenging conventional thinking and propelling organizations to new heights in the race to deliver the best talent.
Recruit Smarter
Weekly news and industry insights delivered straight to your inbox.