Paycor Smart Sourcing is a platform that helps users find and engage talent, a task that is growing ever more difficult with the current state of the market. The product uses a database of passive candidates with 1.5 billion profiles along with the help of AI to uncover hidden talent and engage with them automatically. In addition, the offering attracts active candidates through programmatic campaigns on job sites.
The platform automates the recruiting process of identifying best-fit candidates for open positions, improving efficiency while also broadening the talent pipeline. In essence, it works like a virtual sourcing assistant, tapping into the world's largest database of passive candidates to find top talent for every organization.
The world of work, and especially the world of hiring, are being turned upside down as of late. In January 2023 alone, the U.S. economy has added a whopping 517,000 jobs, meanwhile, on the flipside, more than 100,000 workers found themselves laid off. As a result, recruiters are facing one of the most challenging labor markets to date.
This kind of unsettledness – good news and bad news landing at the same time – makes the business environment shaky. That impacts the world of talent acquisition, which is pressured by the demands of business performance on the one hand and empowered, picky candidates on the other.
Indeed, workers today are giving less weight to keeping their current job and more to pursuing new opportunities. They mean it, too. According to the Harvard Business Review, employers will continue to face challenges to their efforts to build and develop their workforce. Among those trials are competition for talent, pressure to control costs and the threat of an economic downturn. "How employers respond," wrote HBR, "could determine whether they are an employer of choice."
And today, everyone wants to be an employer of choice. In this environment, attracting and engaging the right candidates, offering them a solid experience and hiring them more quickly are all critical components of a comprehensive – and successful – talent acquisition strategy.
That's where Paycor Smart Sourcing comes in.
But let's look at specifics. Here are five ways Paycor Smart Sourcing can help your recruiting efforts.
Surfaces Better Candidates: Paycor Smart Sourcing uses AI tools to review and collect talent data from a variety of public sources, then compiles them into profiles that increase your chances of finding the right talent for any given role. On top of that, its AI eliminates keyword search, understands job descriptions in context and can run granular searches.
With machine learning, recruiters rate candidates by selecting "thumbs up" or "thumbs down" to train the algorithms. The software then looks for commonalities in the recruiter's selections and prioritizes the candidate list accordingly.
Identifies More Diverse Candidates: Paycor Smart Sourcing identifies diverse talent based on dozens of parameters. It breaks down the candidate set to provide a true picture of diverse candidates' availability. AI-powered dashboards track diversity KPIs while big data helps create a roadmap for hiring and retaining employees, both general and diverse. Paycor Smart Sourcing uses AI to identify diverse talent and boost participation in the hiring pipeline, without offering preferential treatment. And, it reduces time-to-hire by sourcing candidates who may be ideal for a role but have been overlooked by traditional systems.
Increases the Pipeline: AI tools collect public information so you can access a wider range of talent without spending hours searching every possible source. AI tools collect talent data from a multitude of public sources, curate them into profiles and increase your chances of finding the right talent for open roles. By using AI to tap into additional data sources and compile them into unified profiles, the system can more than double your talent pool (compared to using only LinkedIn) while making it much richer.
Drives efficiencies: Paycor Smart Sourcing works like a virtual sourcing assistant, leveraging the world's largest database of passive candidates, examining them, then reaching out to the most promising possibilities for each role. Completely automatic, it takes hiring to a new level of efficiency and quality.
Focuses Recruiters: Recruiters spend a lot of time juggling things to do, which chews up both hours and efficiency. Paycor Smart Sourcing allows users to devote more attention to the personal aspects of their job, whether it's leading and coaching a team of recruiters or connecting and developing relationships with candidates. In turn, that results in higher candidate engagement, reduced time and cost to hire and more time dedicated to developing the relationships that lead to good outcomes.
Given the obstacles they face today, recruiters are under pressure to work efficiently and intelligently. Paycor Smart Sourcing helps them do just that by helping them search more efficiently and identify diverse candidates more accurately. In a challenging labor market, it helps recruiting teams succeed.
---
Authors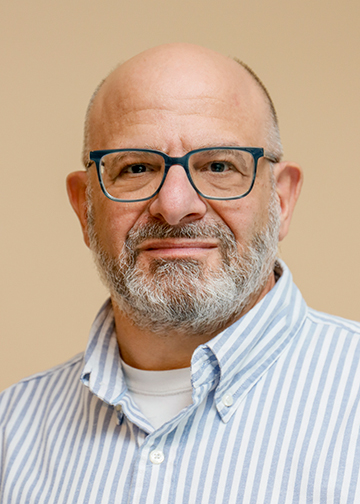 Mark Feffer is executive editor of RecruitingDaily and the HCM Technology Report. He's written for TechTarget, HR Magazine, SHRM, Dice Insights, TLNT.com and TalentCulture, as well as Dow Jones, Bloomberg and Staffing Industry Analysts. He likes schnauzers, sailing and Kentucky-distilled beverages.
Recruit Smarter
Weekly news and industry insights delivered straight to your inbox.