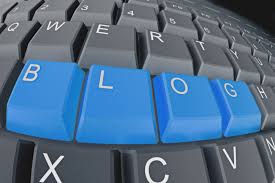 After publishing a blog post, I enjoy seeing how many views it gets and how much social activity (e.g., tweets and retweets, likes, shares, pins) it generates. Of course, I enjoy it far more when a post gets a lot of reads and social engagement.
There are strong business benefits to having a successful blog. How do you make posts, and thus blogs, more successful?
Here are five actions we recommend.
1. Use a "Family" of Keyword Topics
When people write about a topic (e.g., employee engagement), they often include other topics* (e.g., employee motivation, company culture, employee retention, disengaged employees, engaged workforce, employee satisfaction).  We consider this a "family" of topics, since they are related. Without just dumping keywords on the page, use as many of the topics as appropriate. For example, when people write about big data they frequently write about cloud computing, business analytics and data security. If you are going to write about big data, you can get greater reach and better SEO by working in one or more of those keyword topics.
2. Incorporate Popular Content on Topic
Improve the quality of your post by reading popular, successful content on your topic. Also, by linking to this popular and trending content from your post you will generate more traffic.
For example, I found a post on Social Media Today on increasing blog visibility with images. It is related to my topic, but doesn't take away from any of my suggestions, so I'm linking to it here.
3. Share on Your Social Channels
This seems an obvious step, but it is one some fail to take, or they only share on one channel one time (e.g., sending one tweet and doing nothing else) while ignoring others. Also, make sure to use best practices for a given channel. For example, when you share your content on Twitter, consider sharing multiple times on multiple days with multiple hashtags. For example, you might use the hashtag #employeeengagement for your employee engagement content. Other hashtags you might consider using include #leadfromwithin, #HRBlogs, #bealeader, #engagement, #TChat, #workplace and #leadership.
4. Reach Out to Authors of Related Content Via Social and Blog Comments
Make other blog writers aware of you and your content.
One way to do this is on social, such as through @mentions on Twitter (to writers' Twitter IDs) that include a link to your post. This often results in social sharing to an audience interested in your content. Even when social sharing does not occur, those doing a search for an @mention you use will have access to your content.
Another way is through commenting on other authors' content in a way that is not overly promotional, linking to your content when appropriate.
Well-thought-out comments on the content or on popular LinkedIn Groups demonstrate expertise and bolster your reputation, and, of course, people who click your link add to your readership.
5. Follow Authors of Related Content on Social
When you follow other authors, it:
A. Allows you to read content on topics related to the topics you write about. This is good for building topic expertise, but sharing content is also excellent for expanding the size of your social networks.
B. Will make it possible or even likely that they will follow you, and even share your content.
Wrapping Up
Take at least a couple of these actions and your blog posts should get more readers and more social engagement. As you consider these actions, however, realize that how many more readers and how much more social engagement will in large part be determined by your posts' quality and their appeal to relevant audiences. So write great blog posts, and then go about promoting them in a diverse and intelligent fashion. If you do that, when you go to check page views and social activity, you should be happy with what you see.
Originally Posted on the HRMarketer Blog
About The Author: Eric Anderson brings more than eight years of journalism experience, and is using his fact-finding skills to update HRmarketer.com's extensive and growing conferences and media outlets databases. A graduate of the University of California, San Diego, he spent more than five years as an editor during his career in newspapers, but also covered a variety of beats, including sports, government and the environment. Earlier, he worked in high technology for Silicon Systems and Texas Instruments, writing computer programs that analyzed production data. He lives in Corralitos, CA with his wife, daughter and cat. He enjoys playing and watching sports, reading and spending time with his family.
---
---
Recruit Smarter
Weekly news and industry insights delivered straight to your inbox.