As a little country girl from Waco, Texas, I may be a bit biased, but some of the best things in life come from Texas. We do things big in Texas – real big.
You need to look no further than Texas job openings, and not just the energy companies. With Texas having added 26,500 private sector jobs in December, 24,100 in November and 17,200 in October, finding solid candidates is number one on most company's to-do lists.
With all this hiring going on, it is no wonder that some of the top recruiting minds in the industry are based right here in Texas.
William Tincup, Bryan Chaney, Craig Fisher, Matt Charney, Shannon Pritchett, Jim Durbin, Carrie Corbin, and Jeremy Roberts all call Texas their home.
Why are the cool people here?
Because in Texas, we are doing some cool stuff and we have cool companies in Texas.
Lone Stars: The Top 5 Coolest Tech Companies in Texas:
The Coolest: Pristine.io: EyeSight
The Department of Homeland Security is working with 10 – 15 startup companies in Texas and Illinois to find ways to integrate wearable technologies for first responders. Mark my words, Pristine.io, based in Austin, Texas,  will set the benchmark for wearable technology. What they have created is a tool to bring video communication to "deskless" workers and gives them the opportunity to collaborate with remote colleagues in real time. Partnered with Google Glass, they have done this with a tool called EyeSight.
Imagine, you are in surgery, and the surgeon needs a second opinion. They can contact one of their colleagues and show them exactly what they are doing and get some advice. Did I mention it is HIPAA compliant?
So, healthcare is where the tool is growing, but for now (based on what I have read) they are targeting the field service and inspection industries.
So what does this have to do with recruiting? Could you imagine if your candidates could wear one of these while they were being interviewed, and you were watching live? How many times have you wanted to be a fly on the wall when one of your candidates was being interviewed? Now could be your chance.
Another possibility from a recruiting perspective would be to have members of the IT staff film what they do all day. Sure, it might not be the most exciting thing that you would have seen all day, but it could totally disrupt the recruiting world. This is the only startup on my list, but Texas is the best place for startups right now.
Bonus: They are in walking distance of the Iron Cactus Mexican Restaurant, Grill and Margarita Bar.
At first glance, JobsCareers looks like every other job board out there. But there is a twist. Jobs2Career was the first job board that allowed "pay-per-application." You only pay Jobs2Careers when someone actually applies for your job, not when you post the job.
They claim that companies no longer need to "post-and-pray," which I think is quite a stretch, but it does save money. Here is how pay-per-applicant works. You post your open positions. Post as many as you want – for free and then the rest of the work is up to the job board.
Their job is to find you, qualified applicants. More importantly, they are prescreening the candidates for you saving you time and money. You will no longer have to sort through crappy resumes that usually clog your email, only the ones that match what you are looking for. Why pay per month when you can pay per completed qualified application?
Even cooler is their Pay-Per-Call feature. When you post your job, candidates will have the option to "click to call" the employer. You only pay when the candidate calls you. This is mobile optimization at its best.
Bonus: The office is a short drive from a great view of Lake Austin.
Check them out.
When I was with ScriptLogic (now owned by Dell), Spiceworks was a company that we always competed with. Was it a better product, I don't think so. (Again, I am a bit biased.) But why did we lose to Spiceworks? Because it is free. FREE. Not kidding.
I am sure the 111 mil. in VC helps them offer it for free, but we are talking about inventory management, help desk management, IT asset management, network monitoring, and mobile device management for free. So how does this relate to recruiting? They have an IT Community that you can join, and the cost is, you guessed it, FREE.
They offer free webinars, free training and free to attend meet-ups. What does this say to me? It means I can find some free IT candidates, that's what. Bring IT on, y'all…
They also have cool IT pro shows online called CTRL+ALT+TECH.
Bonus: In town on a Wednesday, make sure you go to Texas Roadhouse for a 10.99 steak dinner.
The Smartest: GradLeaders (Formerly CSO Research)
OK, the smartest could be a stretch. I called it that because this is a company that helps connect companies with college students both grads and undergrads. I like this tool because they don't only have a recruiting tool. They actually take the time to train you on how to connect with students, which as a 42-year-old I definitely could use some help on. Need a candidate with a bit more experience? Don't worry, GradLeaders can also help you get in contact with Alumni groups, and faculty as well. If you are having trouble recruiting students and recent grads, GradLeaders has figured it out for you. And you can make friends on their CSO Employer community. (Don't get too excited about it, though. It is hosted on LinkedIn so odds are no one uses it, but it is available.)
Bonus: Since they are doing the recruiting for you – try some indoor skydiving at iFLY Austin.
The Biggest: Indeed
Are they disruptive? No. Are they doing something cutting edge in the market? Not really. But they are the biggest Job Board of all time, and they are based here in Texas. I feel like I would be rude not to include them on my list. Especially since so many of my friends work there.
Indeed has something many other job boards can't emulate; the power of one. Unless you have been in solitary confinement for the last ten years, you should already know that Indeed aggregates open positions from across the web, yet somehow manages not to duplicate jobs and posts them in one place and saves job seekers and recruiters a ton of time.
Bonus: When you are in town, schedule a tour of the Circuit of the Americas. Two words. Formula One.
So you can see, there is more than oil and cattle in Texas, we have some cool companies in Texas too. See for yourself. In February, RecruitingDaily, and a few of our friends are tripping around Texas connecting in-house recruiters to the vendors they need to know.
Texas is big so don't waste time trying to cover the whole state looking for the best recruiting vendors. We will bring them to you at our Reconverse event.
We have handpicked the best suppliers and are bringing them together in-house recruiting leaders for exclusive networking and peer-to-peer roundtable discussions. We have done the heavy lifting for you. Register today and come down to Texas, we'll leave the light on for y'all. Follow us on Facebook to check out the fun.
---
---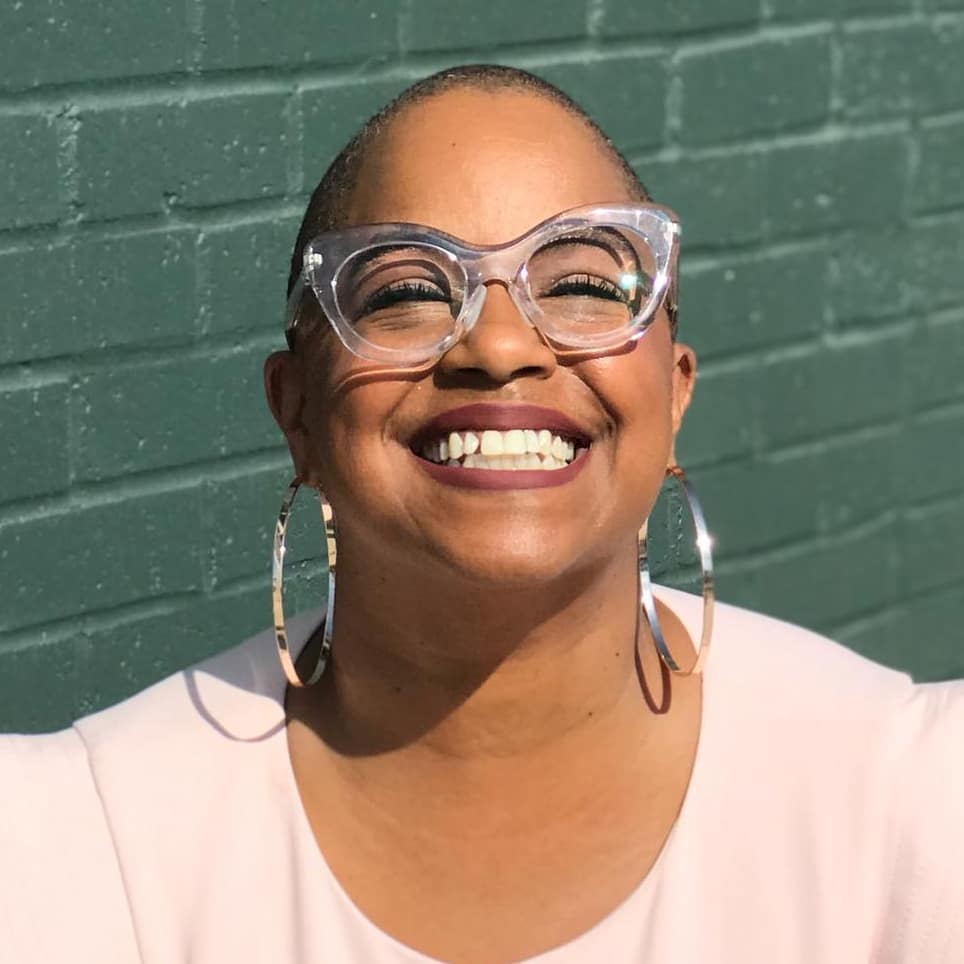 Jackye Clayton, with acclaimed expertise in diversity and inclusion, recruitment technology and a global network of non-profit, human resource and recruiting professionals, Jackye Clayton is a servant leader, uniquely inspirational speaker, and a revered thought leader. Jackye was named one of the 9 Powerful Women in Business You Should Know by SDHR Consulting, one of the 15 Women in HR Tech to Follow in 2019 by VidCruiter, 2019 Top 100 list of Human Resources Influencers by Human Resource Executive Magazine and one of the Top Recruitment Thought Leaders that you must follow in 2019 by interviewMocha Magazine. Currently, Jackye is the Diversity, Equity, and Inclusion Strategist at SeekOut. You can find her on Twitter @jackyeclayton and LinkedIn https://www.linkedin.com/in/jackyeclayton
Recruit Smarter
Weekly news and industry insights delivered straight to your inbox.