5 tips For a More Effective Remote Onboarding Process
How can you effectively onboard new employees during the pandemic? Employees joining during lockdown don't have the same chance to meet other members of their team or get acquainted more casually with the company, and it can be tough on both morale and productivity as a result.
To help you make your new employees get up to speed and feel welcome, Capital on Tap has put together five steps that'll make your onboarding process a success.
Welcome Packs
When new employees join, they need to feel welcome in the company – and one of the best ways of doing that is surprising them with a gift and a card!
A small welcome basket with sweets and a welcome card goes a long way towards making it feel like you're celebrating their arrival; they'll get the impression that you're happy to have them join and that they're really a member of the team. It can be daunting for new employees when joining a firm on their first day so it's important to make them feel comfortable right from the start.
New Joiner Lunches
A staple of most traditional onboarding processes is a new joiner lunch, where the team goes out together. But since that's no longer possible, why not replace it by using modern technology
Book a virtual meeting with the team and buy your new employee a lunch of their choice via delivery services. They'll get a chance to meet some new faces that they might not have spoken to yet and they'll love the free lunch.
Regular Meetings
It's not just feeling welcome that's important – it's also feeling useful! When starting a new job it can be tough to know what work to be doing or whether you're matching up to expectations. In a normal office environment, they might be able to chat casually to their line manager, but it's not always so easy in a remote setup.
To make sure they're getting the oversight they need at the start, try booking more meetings between them and their point of contact than you might do in the office so they get a chance to check in without worrying they're bothering anyone too much. This way you're able to offer them further work should they need it whilst also building an early strong working relationship.
Overcommunication
Like with regular meetings, communication is key. That can take many forms.
With work, give your new joiners a clear schedule of the onboarding process, and have their manager talk them through it, as well as cover off what they'll be doing in their first few days. Greater clarity will make them feel more secure in their new role and give them better understanding of their position in the company.
But it's also true of casual chats – part of getting to know the business is talking informally with their co-workers, which they might not get as much of a chance for. Encourage more discussions and send them messages just to chat so they feel more comfortable talking to everyone.
Virtual Social Events
If you're used to hosting social events in the office or in person, you might have already moved over to virtual social events now and again – whether that's online board games or just video chats.
Before the new starter even starts, invite them to any events you have going. It can make them feel like part of the family before they even crack on with any work.
Above all, making your new employee feel welcome, comfortable, and settled is vital for keeping their morale up in this tough time and making them confident that they made a good call joining your team.
Support them as best you can, and you can be sure that they'll stay with you as long as any other employee!
---
Authors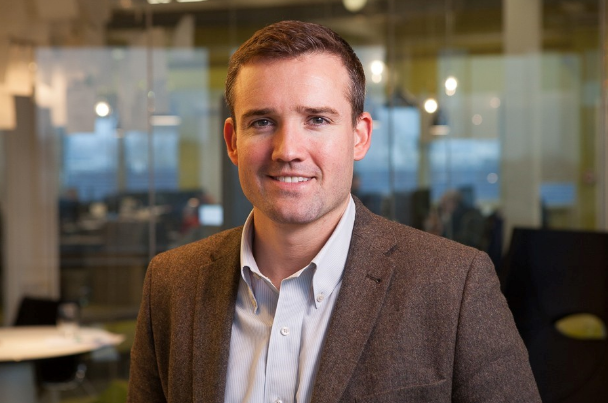 David started Capital on Tap in 2012 with the mission of providing funding to small businesses to help them grow. The business was started after David and cofounders Jan Farrarons and George Karibian saw small business funding being pulled back after the 2008 great recession.  Since then Capital on Tap has gone on to funding over £1.5B to 100k+ small businesses. Prior to working at Capital on Tap David worked in both the private equity sector with KKR and management consulting sector with Bain & Company.  At both firms he focused primarily on B2B companies within the finance sector. David was born in New York but grew up in Thailand.  After a decade in England he and his family now consider London home.  
Recruit Smarter
Weekly news and industry insights delivered straight to your inbox.