Flipping brilliant! 100 million downloaders can't be wrong. Yes, there has been over 100 million downloads of Flipboard.  This loved app offers an interesting way to add to your employer branding  and enhance your recruiting tool portfolio. Please, step out of the box with me! Flipboard was created to help users create aggregated content viewable in a magazine type style. (Think Pinterest on crack and swipeable!)
Tips to Turn Your Corporate Brand into a Flipping Success
Too many business applications can be overwhelming. Flipboard can streamline the process and showcase your business in unique ways:
Picture Perfect:
Take pictures of the office, of the cool break room and the restaurants in the area. Then, add to your Flipboard! You can show how your company is a cool place to work. Also and show benefits that you can offer that are not always reflected on a job posting.
Presentations:

Has your company offered a webinar lately? Maybe one of your company's leaders recently gave a presentation about where the company is going. If you have those presentations up on SlideShare, Flipboard will allow you to add both private and public presentations to your "magazine." Also, it would make sense to share the good one's candidates that you are courting to show them more information about the company than they can learn from the typical social media sources
Relo Info:
When trying to negotiate a relocation with a candidate, there are some standard questions that are usually asked. Let candidates see in a creative and visual way information about the city you are in, real estate information and school districts. This makes it a great add for the candidate but also will illustrate a neat way to show their family cool things about the place they are considering moving. Another cool thing about adding Flipboard to your recruiting strategy is that you can embed Flipboard onto your website using a widget
Employer Branding:
Trying to create a corporate brand is worthless if no one can see it. I am sure you have information about your company in websites already. The cool thing about Flipboard is you can add content from sources you may already use like Instagram and Tumbler. Also, keep your magazine up to date by adding your press releases blogs and social media updates to your Flipboard.
Thought Leadership and Research:
In the last year, Flipboard has become essential for our business research. If you need to keep up-to-date on business trends, activities, events or check what your competition is doing, there is a magazine for that!
Organize your information according to the new enhanced "Topics," and yes, there are topics for everything and anything you need. Once you have organized your preferences to suit your needs, you will be able to read from your mobile device.
Conclusion
In case you are new to Flipboard, just know the rest of the world isn't. Flipboard is one of the most recommended apps on iTunes and Android. Why do you ask?
Because it is so flippin' awesome! (Pun intended!) The trick is, content is king. You don't have to re-invent much
these days, just give people a single source to find out about you and why you should be an employer of choice. PS – it is also good information if you are chasing angels and venture capital!
If you want to learn more about Flipboard they offer a #flipboardchat on Wednesdays at 10 pm EST on Twitter.
About the Author: Jackye Clayton is recognized as a people expert who puts the Human in Human Resources. An international trainer, she has traveled worldwide sharing her unique gifts in sourcing, recruiting and coaching. She offers various dynamic presentations on numerous topics related to leadership development, inclusionary culture development, team building and more.Her in-depth experience in working with top Fortune and Inc 500 clients and their employees has allowed her to create customized programs to coach, train and recruit top talent and inspire others to greatness. Follow Jackye on Twitter @JackyeClayton or  connect with her on LinkedIn.
---
---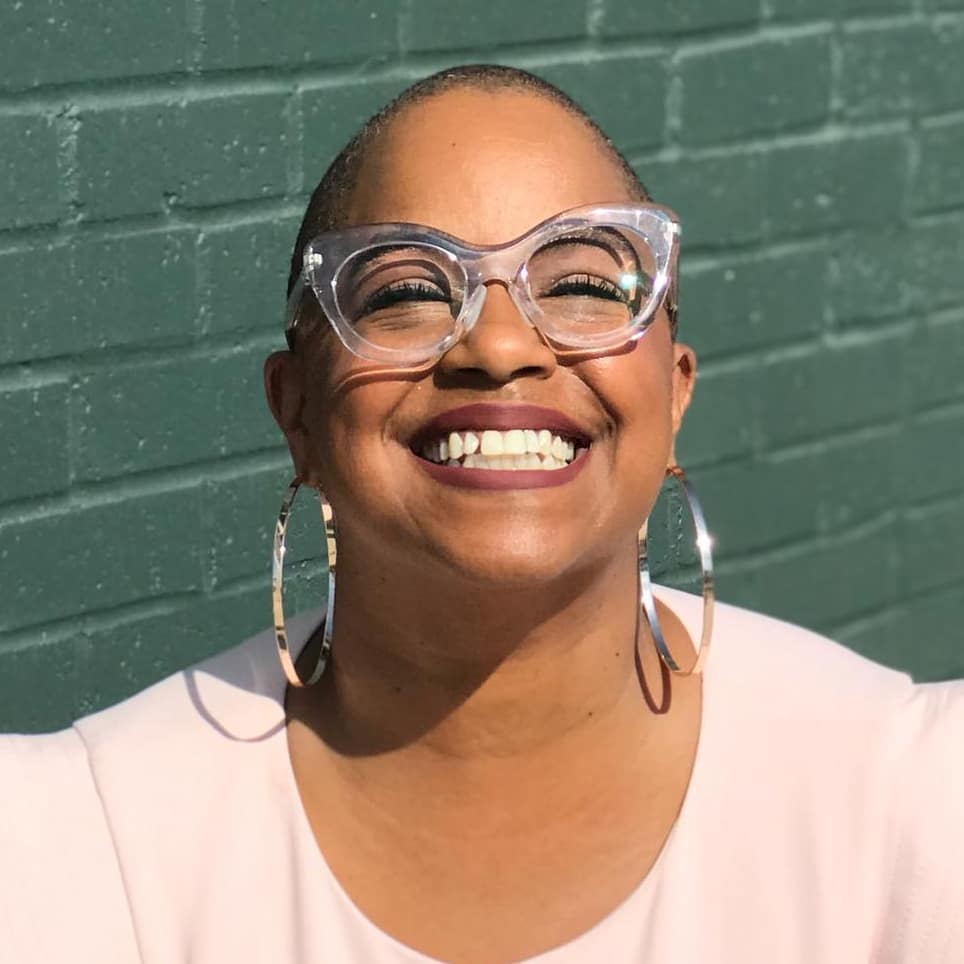 Jackye Clayton, with acclaimed expertise in diversity and inclusion, recruitment technology and a global network of non-profit, human resource and recruiting professionals, Jackye Clayton is a servant leader, uniquely inspirational speaker, and a revered thought leader. Jackye was named one of the 9 Powerful Women in Business You Should Know by SDHR Consulting, one of the 15 Women in HR Tech to Follow in 2019 by VidCruiter, 2019 Top 100 list of Human Resources Influencers by Human Resource Executive Magazine and one of the Top Recruitment Thought Leaders that you must follow in 2019 by interviewMocha Magazine. Currently, Jackye is the Diversity, Equity, and Inclusion Strategist at SeekOut. You can find her on Twitter @jackyeclayton and LinkedIn https://www.linkedin.com/in/jackyeclayton
Recruit Smarter
Weekly news and industry insights delivered straight to your inbox.