LinkedIn had 400 million users, but three-quarters of them log in once a month…or less
One of the statistics that jumped out at me in LinkedIn's 2015 Q3 earnings report was that while LinkedIn now has four hundred million users, three-quarters of them are not active and log in to LinkedIn at most once a month. Think about it: for most LinkedIn users, LinkedIn is just a place to park their resume online.
Pay to Play: The Monetization of LinkedIn.
LinkedIn is unique among the social networks in that it can monetize these inactive users through their Talent Solutions clients. In other words, they charge you for the luxury of seeing inactive users. Recruiters are getting played. You pay for access to LinkedIn's database of users and pay for the ability to reach out to the users in that database. So LinkedIn doesn't need these users to be active to make money from them. But it would be in LinkedIn's best interests to have those three hundred million low-level users become more active for multiple reasons:
To provide more/better/updated data for the human resources crowd. The more timely and accurate the data, the more LinkedIn can charge for it.
LinkedIn's Marketing Solutions people sell sponsored updates. Having four hundred million users doesn't sound as good when three-quarters of them are never around to see your sponsored updates. More people investing more time on LinkedIn would result in more sponsored update sales.
More people being active means more prospects for LinkedIn's premium products, such as premium subscriptions and Lynda.com.
The LinkedIn Lotto: You Won't Win
The larger issue is that if LinkedIn can't make more money (or enough more money to keep their investors happy), from these inactive users, who are they left to get it from?
(cue ominous music)
You and me.
LinkedIn has around fifty million active users (thirteen percent of all users),  those who use it every day. That means they are using it for business. And that makes them candidates to pay a little bit more for the privilege.
If you are an active user, LinkedIn's efforts to make the platform more useful,  friendly, and engaging are something you should be watching with interest.  I am.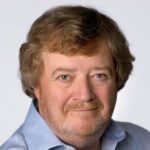 About the Author: Bruce Johnston is sales coach and strategist specializing in LinkedIn. He believes LinkedIn is not all about your profile; it's not all about being found. It is about being proactive. LinkedIn is a contact sport. He also trains a module on how to search LinkedIn effectively. If you would like to get in contact with him, feel free to reach out on LinkedIn, Twitter or via email brucejohnston115 [AT] gmail.com
---
---
Recruit Smarter
Weekly news and industry insights delivered straight to your inbox.