Do you know who reads the documents you send? Like to you really know? Sure there are many tools that will send you a
read receipt
to let you know when someone opened your email. But what about the links you send? Ever wish you could tell if your candidate opened the link to the offer letter you sent? Better still what about that Friday email.  Were they in the office or at the bar? Well, you can find out with
Attach
.
Know Who Reads Your Documents, InMail, Texts, Tweets, Facebook Messages, EBooks, Whitepapers…
The list goes on and on because the tracking is attached to the link, to just the attachment. The Attach
Chrome Extension
will let you know who reads  your documents. And what they read. And where they read it. And if they forward it. What I like about this tool is that no matter if I send a text message, Tweet or InMail, because your documents can be sent in a web-based format, it can be read from any device. You can also get:
Document open notifications
Page view engagement tracking
Event tracking including link clicks and downloads
Device tracking
Location tracking
In this video, join Dean DaCosta as he shows us how Attach works for him.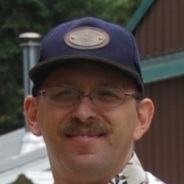 About the Author: Dean Da Costa is a highly experienced and decorated recruiter, sourcer and manager with deep skills and experience in HR, project management, training & process improvement.
Dean is best known for his work in the highly specialized secured clearance and mobile arenas, where he has been a top performing recruiter and sourcer.  Dean's keen insight and creation of innovative tools and processes for enhancing and changing staffing has established Dean as one of the top authorities in sourcing and recruiting. Connect with Dean at LinkedIn or follow @DeanDaCosta on Twitter.
---
---
Dean Da Costa is a highly experienced and decorated staffing professional, recruiter, sourcer and manager, who also boasts outstanding experience and skills in Human Resources, Project Management, Training, and Process Improvement. He is best known for his work in the highly difficult security and mobile arena's, and the gold star winning numbers he produced. His keen insight and creation of ground breaking tools and processes, to enhance and change staffing as we know it, have proven he is a true "Staffing Thought Leader". Despite all this he remains first and foremost one of the top sourcers, staffing managers and full cycle recruiters in the industry and a true "Search Authority"
Recruit Smarter
Weekly news and industry insights delivered straight to your inbox.