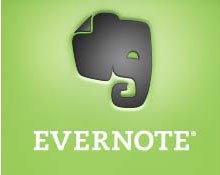 As an old school recruiter that still writes out to-do lists and carries a voice recorder- imagine my surprise when I was told about Evernote. For those of you that are not aware of this amazing service fear not. In short Evernote is your digital organizer. It is a powerful tool that helps you store and manage all of your thoughts and ideas. It is simple to use and best of all it is free.
Features include:
Text Notes
Pictures
Videos
Audio Notes
All uploads are indexed and searchable, and users can also define tags and notebooks to keep everything organized. Evernote also has Apps for all of today's smart phones that allow you to update and use these files. No more notebooks, post its, or endless folders…Evernote allows you access to these important files from anywhere.
Evernote also boasts Twitter integration that makes posting to your notebooks very easy. You can Direct Message tweets to your notebook and also capture and add tweets from your stream.
In running a desk, I have used Evernote to help organize information for my job orders, prepare training sessions, and even document post candidate interviews. I have also used Evernote in my personal life to manage ideas for my blogs and work on my second screenplay.
Evernote recently announced that it now has over 3 million users and is growing every day. Are you using Evernote? If not, what are you waiting for? Try it today and see how it could have an impact on your business and share your tips with RD.
To learn more visit Evernote.com

---
---
Recruit Smarter
Weekly news and industry insights delivered straight to your inbox.