In case you missed it, here is the 'The Week That Was', a Friday series to share the cool stuff you may have missed. This week we learned CareerBuilder was finally bought, Indeed acquired some cool tech, Personio acquired some cool cash, Hiretual got some cool features, #Trailblazing2017 features cool science and the Roberts' know some cool ish.
Tweet of the Week:

Word of the Week:

Indeed, is acquiring Interviewed, the online job assessment tool. The terms of the deal aren't being disclosed, but all 12 of Interviewed's employees, including the three co-founders, will be going to work at Indeed.
Going forward, Interviewed's service will continue to live on independently for the time being, with the ultimate goal being to further combine the platforms so employers on Indeed can have the option of making simulations a core part of their job applications. You can read the complete article by clicking here.
Tegna Inc. completed its divestiture of CareerBuilder on Monday in a move that will net the McLean-based digital media company about $220 million. Under the final sale agreement, Tegna will maintain a 12 percent interest in CareerBuilder and keep two seats on the company's board. Tegna had owned a 53 percent controlling interest in the company. With the sale, CareerBuilder will no longer be consolidated within Tegna's earnings reports. Click here to read more.
Personio, the German HR-management and recruiting platform based in Munich has raised $12 million in a series A round from investor Northzone.With the investment, Personio will push its SaaS-product and establish itself as the leading software in Human Resources for small and middle-sized companies.
In the future, Personio will be offering further solutions around its HR-operating system that are incorporating the branches recruiting, administration and development of staff. Customers from over 30 countries are using Personio already but the focus over the next years is on the expansion in Europe. "The target of Personio is, to be developing the central platform for human resources management that is bundling all digital HR-processes, e.g. payroll accounting or continuous feedback within one software solution. Ultimately HR-responsibles will be spending less time with administrative tasks and thereby can focus more on valuable personal work", said Hanno Renner. You can read the article in its entirety by clicking here.
Hiretual AI Update adds Basic CRM Functionality – By Jess Roberts
Earlier this year I cover some of the tools that every sourcer needs in their toolbox. One of those tools was Hiretual. This week, Hiretual has added even more functionality. In addition to being an amazing tool to find emails and build Booleans, Hiretual has a great AI search feature that helps find prospects. It's a quick way to save some time on the front end of your search. Now you don't have to export into a .csv or ATS to keep up with your stages or re-discover candidates that you may have identified in a previous search.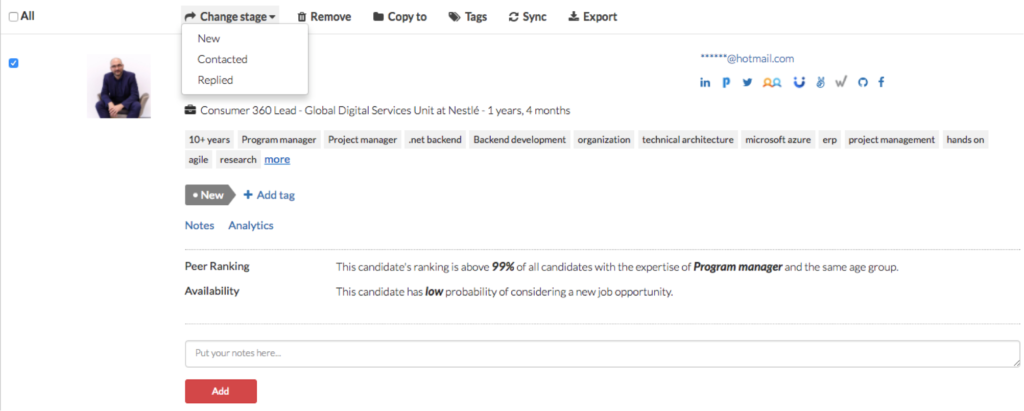 You can now track what stage in the process you have a candidate within a pipeline, add tags & notes…. but that's not all!  You can now filter candidates. Even across all your projects. This has made a great tool even better. Happy to see the team over there with the steady improvement!
Pioneers in the field of human resources and the study of neurodiversity will gather at the #TRAILBLAZING2017 Conference in Ft. Lauderdale on September 30 to explore opportunities to learn, understand and appreciate how persons with neurological differences can be an asset to the workforce in a one-day, business-to-business, global conference.
Speakers and panelists at #TRAILBLAZING2017 serve as a critical piece of the education, inspiration and guidance for the business community at large – to help others see the neurodiverse as a value proposition to the workforce. Panels will include examples of meaningful and sustainable work as well as employment initiatives and discussions around solutions and additional ideas. The conference will feature presentations by leading human resources and neurodiversity experts, including:
Dr. Temple Grandin, renowned neurodiversity advocate and Professor of Animal Science, 

Colorado State University

Amy C. Cosper

, CEO, Radical Upstarts & Former Editor-in-Chief, Entrepreneur Magazine

Jose Velasco

, Global Lead, Autism at Work SAP
Dr. 

Stephen Shore

, world renowned inclusion expert and Professor of Special Education, 

Adelphi University

Taryn Williams

, Supervisory Policy Advisor, U.S. Department of Labor

Susan Mazrui

, Director Public Policy, AT&T
Learn more about #Trailblazing2017 by clicking here.
RecruitingLived?
There is no RecruitingLive this week but check out this recording of guest Jeremy Roberts, I think you will love it!
---
---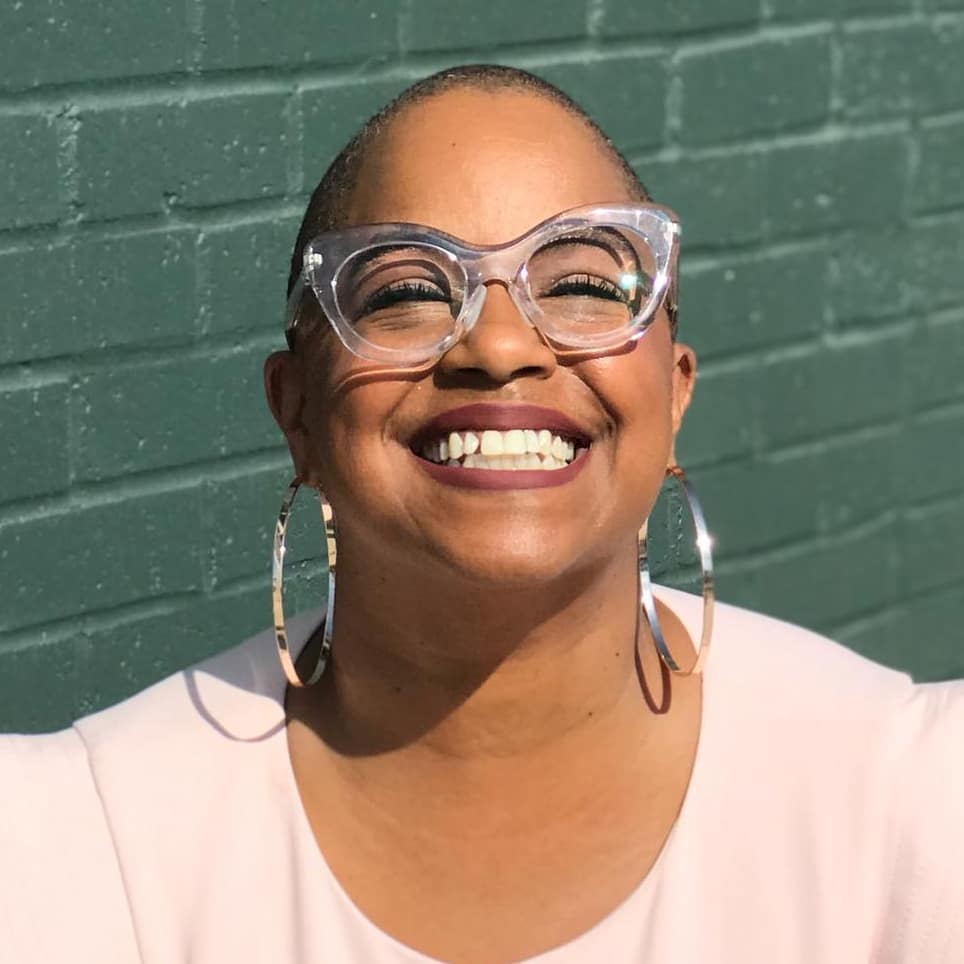 Jackye Clayton, with acclaimed expertise in diversity and inclusion, recruitment technology and a global network of non-profit, human resource and recruiting professionals, Jackye Clayton is a servant leader, uniquely inspirational speaker, and a revered thought leader. Jackye was named one of the 9 Powerful Women in Business You Should Know by SDHR Consulting, one of the 15 Women in HR Tech to Follow in 2019 by VidCruiter, 2019 Top 100 list of Human Resources Influencers by Human Resource Executive Magazine and one of the Top Recruitment Thought Leaders that you must follow in 2019 by interviewMocha Magazine. Currently, Jackye is the Diversity, Equity, and Inclusion Strategist at SeekOut. You can find her on Twitter @jackyeclayton and LinkedIn https://www.linkedin.com/in/jackyeclayton
Recruit Smarter
Weekly news and industry insights delivered straight to your inbox.