The odds are high that there is a Chrome extension you are using right now is injecting advertisements into sites that you visit without your knowledge. The way it works is, companies pick ads based on the formatting on the sites you visit, and then they use data they took from you to show you ads that appeal to you. Most extensions walk a fine line between adware and malware. Don't just download everything you see!  If you do, make sure you have one of these apps to help.
A report from Ars Technica has revealed that Chrome's automatic updates also include extensions. By extension (pun intended), that will also update any code from developers that want to harm your system and use your data in ways that could cause you some harm. These aren't the typical bad guys, either. Lots of very sterling-quality extensions have been taken over by developers that know how to "game" the automatic updating system to slowly and surely transform something that enhanced your browsing experience into something that makes it into a nightmare.

Aside from spamming the sites you visit with advertisements, they can also sign you up for newsletters and mailing lists without your consent. Your inbox will be much more loaded with spam than in the past.
In part 3 Dean DaCosta will discuss: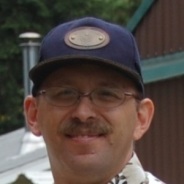 About the Author: Dean Da Costa is a highly experienced and decorated recruiter, sourcer and manager with deep skills and experience in HR, project management, training & process improvement.
Dean is best known for his work in the highly specialized secured clearance and mobile arenas, where he has been a top performing recruiter and sourcer.  Dean's keen insight and creation of innovative tools and processes for enhancing and changing staffing has established Dean as one of the top authorities in sourcing and recruiting.
Connect with Dean at LinkedIn or follow @DeanDaCosta on Twitter.
---
---
Dean Da Costa is a highly experienced and decorated staffing professional, recruiter, sourcer and manager, who also boasts outstanding experience and skills in Human Resources, Project Management, Training, and Process Improvement. He is best known for his work in the highly difficult security and mobile arena's, and the gold star winning numbers he produced. His keen insight and creation of ground breaking tools and processes, to enhance and change staffing as we know it, have proven he is a true "Staffing Thought Leader". Despite all this he remains first and foremost one of the top sourcers, staffing managers and full cycle recruiters in the industry and a true "Search Authority"
Recruit Smarter
Weekly news and industry insights delivered straight to your inbox.