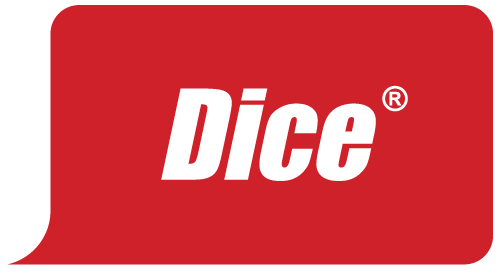 Every year the HR Technology Conference serves as a venue for the introduction of various new HR technology platforms, enhancements, and new features from both newcomers to the space and established solution providers.  It's always interesting to see the mix of the two as often the newcomers have the agility to introduce new and innovative solutions faster, while the established players have the ability to enhance existing platforms with the scale, budget and name recognition to grab conference goers' attention.  I believe a good balance of the two is essential to the growth and innovation in our space, but this year I had the opportunity to focus on the latter with a demo of the latest and greatest product from tech recruiting specialists Dice – the latest iteration of their TalentSearch search engine. 
Now let me preface this by saying I was not that familiar with previous versions of Dice products prior to this demo having not actually used any of the previous versions.  Nor am I any sort of "power tech recruiter." Though I do some recruiting in my "day job," I don't recruit tech talent, and recruiting is just one of the many hats I wear.  So I was able to go into the demo with fresh eyes, and with the perspective of a time-strapped practitioner who would be looking for a tool to make my hectic life easier.  And I believe the features I saw would indeed do just that.
This newest version of TalentSearch builds on much of what Dice had already established themselves as, a platform to quickly and efficiently find that hard to come by tech talent that is so coveted by many.  With already a database of over 11 million complete and unique profiles of tech professionals, they've come to be known as a go-to place for recruiters who want actionable results.  The new and enhanced features expand on that base.  Marketing collateral touts it as built with the recruiter in mind, Dice's most "innovative search yet" that "allows recruiters to source and engage skilled, relevant talent fast" using "proprietary machine learning technology so you can find ideal candidates in seconds."
This all sounds good to me…but how exactly do they live up to this claim?  Well, they've done it by both enhancing some of their existing features while adding a number of new and innovative ones.
What's New?
The new TalentSearch introduces three key new features: IntelliSearch, Interaction History Dashboard, and MyDice Home.
IntelliSearch
An alternative to Boolean search utilizing artificial intelligence and natural language processing, IntelliSearch essentially does the hard work for you.  It allows you to cut and paste a job description, ideal resume, or other documents, then uses AI algorithms to analyze the text, pull out the most relevant terms, and then presents you with candidates that best match your criteria.  You then have the ability to use filters to further customize the results (i.e. compensation, skills, certifications, etc.)  The really cool thing is that it actually uses a concept called "conceptual matching" to search.  In other words if you were searching for someone with Java skills, it "knows" the other combinations of words that someone with those skills may also use.  So for anyone not particularly experienced in tech recruiting, who may still be learning what to look for, this could be a huge benefit.  Of course like any tech that uses data, you get out what you put in so it would be essential that your job descriptions represent what you're looking for to ensure optimal results.
It is worth noting that this functionality does not replace traditional search methods; for those who would rather build searches themselves, that feature is still in place.
Interaction History Dashboard
Another way TalentSearch makes your life easier is through the Interaction History Dashboard.  I referred to this as similar to your "Recently Viewed" on Amazon (we all love tech that mirrors the consumer experience, right?).  Essentially Interaction History keeps track of the candidates you've been looking at, and also allows you to manage them with tags, ratings, and notes.  But it remembers them without those tags and notes as well.  See a great candidate but get distracted and forget to make note?  No problem, just check your Interaction History and easily find that candidate again.  Great for those of us who are constantly multi-tasking!
MyDice Home
Billed as "your launchpad for candidate search," MyDice Home is essentially a dashboard or homepage that collects all of the information you may need at a glance in one place.  It's your one-stop shop to view candidates, matches, saved searches, post jobs and view applicants….more or less all of the key tasks you may need to do or check in on at any point in time.  More bonus points for making the life of time-strapped folks easier. 
Enhanced Existing Features
In addition to the three key new features, the new TalentSearch also expanded on a couple of existing features, specifically Similar Candidate and Likely to Switch.  Both of these existed to some extent in previous versions, but the functionality has been made more robust.
Similar Candidates
Again in my eyes channeling the "Amazon experience" and mirroring the consumer technology experience, Similar Candidates functions like the recommendation engines on Amazon and other ecommerce sites by suggesting candidates similar to those you've already viewed and like.
Likely To Switch
The Likely to Switch feature leverages predictive analytics to assess specific activities both within the Dice site itself as well as publically available information on social networks and websites and assigns a likelihood that a particular candidate is willing to make a move.  For a busy HR pro wearing multiple hats, this stood out as one of the most valuable features that could be a major time saver and efficiency tool.  Why waste time pursuing someone who isn't showing signs of interest in making a move when someone else may be ready today?
Overall, good stuff from the folks at Dice.  From my perspective I liked what I saw in both the new and enhanced features and they certainly seemed to be designed, as they claimed, with the recruiter in mind.  Although I particularly liked IntelliSearch, Likely To Switch, and Similar Candidates, there wasn't a feature I saw that wouldn't help someone using the platform to be that much more efficient and effective, an outcome we're all looking to achieve.
P.S.  If you're interested in seeing the new features for yourself, you can request a demo here.
---
Authors
Recruit Smarter
Weekly news and industry insights delivered straight to your inbox.