With diversity recruiting at the top of the priority list for many companies, those involved with talent acquisition are continually looking for new ways to discover diverse candidates. But there's more to finding diverse candidates than searching LinkedIn.
Think about how you buy airline tickets. Back in the day, people typically went to a given airline's website that offered the route they needed. Now, search engines and aggregators (like KAYAK & Travelocity) make it possible to see all the airlines flying to your destination, plus their schedules and pricing. You've got options and the ability to filter through the results.
SeekOut takes a similar approach to diversity sourcing. LinkedIn is like that airline you always went to before the advent of sites like KAYAK and Travelocity. Just because it originated the professional network doesn't make them the best way to access and unpack information about potential candidates.
Likewise, if you're keen to ensure diverse recruiting, you shouldn't need to go to the same spot over and over again. There are other ways to promote diversity, something I talked about in a recent episode of Sourcing School with Brian Fink and Ryan Leary. (Listen below!)
Here are my best tips for discovering diverse candidates:  
Establish who is responsible for diversity
Diversity means way more than hiring people who look different from one another. And yet, many organizations get stuck on this foundational aspect.
Many things need to happen to move the needle on diversity, and one of the first steps an organization should take is determining who is responsible.
Is it HR? The leadership team? Who is going to do the work and speak for the outcomes? Know your role first.
Leverage recruiting adjacent resources
There are plenty of great recruiting-related resources – this is one of them. Going to my point above, looking in the same place will yield the same results.
One of my favorite books to give recruiters (and one that Fink also knows and loves) is The Joy of Search: A Google Insides Guide to Going Beyond the Basics.
Is it about recruiting? Not really. Is it about being a great online searcher? 100 percent. And that's what great recruiters are – great online searchers.
Look beyond the obvious
We need to challenge ourselves to think beyond what we know and how it shapes our worldview. This runs the gamut from the obvious to the not-so-obvious, like preferring candidates who went to Ivy League universities or California colleges because that reminds us of where we're from and who we relate to.
With SeekOut's Blind Hiring Mode, you can focus your sourcing on experience and skills by hiding information that would reveal a candidate's gender, race, or ethnicity so recruiters and hiring managers can minimize unintended bias.
Practice mindful sourcing
Mindfulness underpins so much of this conversation – especially as we put searches into action. That means reviewing keyword selection, incorporating gender-neutral or otherwise non-biased language.
When it comes to finding diverse candidates, every word matters down to the letter. You need to not only look for diverse populations, but you also need to think like them. Our language is evolving, and recruiting needs to too.
Pay extra attention during review
As you start to engage diverse candidates, pause and think about how you interact. The raised focus on diversity and inclusion might mean you make additional attempts to connect, even with active job seekers.
You will likely need to adjust your outreach by working to understand this talent pool and demonstrating patience, persistence, and politeness. Respect the value they offer.
Data doesn't lie
While it's true that recruiting is about making connections, it's also important to understand how and where you're most effective in these efforts.
Data can be a powerful ally, and SeekOut's Diversity Talent Analytics will help set targets, drive conversations with hiring managers so you can create diversity-friendly job descriptions, and hone your sourcing strategy.
The overlay of technology works to ensure you're on the right track and making progress with the candidates you're looking to engage.
In Closing
With diversity recruiting, there are a few critical factors to keep in mind: sourcing goes beyond filters, bias comes from all directions, and headcount is just the start.
Long-term change doesn't happen overnight. You will make mistakes.
You will probably even repeat some of them. It's a process, one that benefits from thoughtfulness and intention – and thinking outside of the proverbial box as much as possible.
Learn how SeekOut can help you recruit hard-to-find and diverse talent. Request a demo.
---
Authors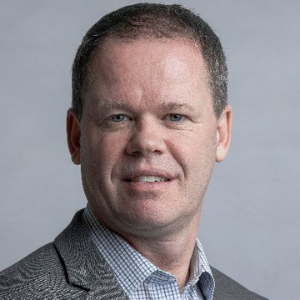 Eric Jaquith is an Enterprise Sales Executive at SeekOut.io. He has been a recruiter for over 20 years and trains recruiters around the globe, helping recruiting professionals with new and innovative ways to solve common problems.
Recruit Smarter
Weekly news and industry insights delivered straight to your inbox.