As the healthcare industry continues to grow, the need for medical billing professionals has never been higher. Medical billers play a vital role in ensuring that healthcare providers get paid for their services. However, finding and hiring the right talent can be a challenge, especially with the high demand for skilled professionals in this field. In this article, we will discuss best practices for hiring billing professionals, including the skills to look for and the recruitment strategies that work best.
Understanding the Role of Medical Billers
Before diving into the best practices for hiring billing professionals, it is essential to understand what the role entails. Medical billers are responsible for processing claims and ensuring that healthcare providers receive payment for their services. This requires a thorough understanding of medical terminology, billing codes, and insurance regulations. A skilled medical biller must be detail-oriented, highly organized, and possess excellent communication skills to work with patients, healthcare providers, and insurance companies.
Best Practices for Hiring Billing Professionals
When it comes to hiring billing professionals, there are several best practices to consider. Here are some tips to help you find and hire the right talent for your organization:
1. Define the Role
Before starting the recruitment process, it is essential to define the role of the medical biller. This includes the job responsibilities, required skills, and experience level. This will help attract the right candidates and streamline the recruitment process.
2. Look for Relevant Experience
Medical billing requires specialized knowledge and experience. Look for candidates with a background in billing, coding, or healthcare administration. Candidates with experience working in a medical office or healthcare setting will be familiar with medical terminology, billing codes, and insurance regulations.
3. Evaluate Technical Skills
In addition to relevant experience, it is essential to evaluate technical skills. Medical billing software and technology are constantly evolving, so it is crucial to hire someone who is familiar with the latest tools and techniques. Look for candidates with experience using electronic health record (EHR) systems, medical billing software, and other related technology.
4. Assess Soft Skills
Assessing soft skills is crucial when hiring medical billing professionals. In addition to technical skills, medical billers must have excellent communication, problem-solving, and customer service skills to interact effectively with patients, healthcare providers, and insurance companies. One way to evaluate a candidate's soft skills is by conducting behavioral interviews that focus on past experiences and actions in challenging situations. You can also administer personality assessments or work simulations to gauge their abilities to work collaboratively, handle stress, and manage their time effectively. By assessing soft skills, you can ensure that you're hiring candidates who are not only proficient in medical billing but also possess the interpersonal skills needed to excel in the role.
Conduct Behavioral Interviews
To assess a candidate's soft skills, consider conducting behavioral interviews. These types of interviews focus on the candidate's past behavior in certain situations. For example, you might ask the candidate to describe a time when they had to handle a difficult patient or insurance company. This can help you evaluate how they would handle similar situations in the future.
Utilize Referrals and Networking
Don't underestimate the power of referrals and networking when it comes to hiring medical billers. Reach out to your professional network or industry associations for recommendations. Additionally, consider offering a referral bonus to current employees for successful hires.
Provide Competitive Compensation and Benefits
Medical billing professionals are in high demand, and they know it. To attract and retain top talent, you must offer competitive compensation and benefits. Conduct market research to determine the appropriate salary range for the role and consider offering benefits such as health insurance, retirement plans, and paid time off.
Offer Training and Development Opportunities
Medical billing is a complex and ever-changing field. To keep your employees up-to-date with the latest technologies and regulations, offer training and development opportunities. This can include online courses, industry certifications, or attendance at conferences and seminars.
Conclusion
Hiring skilled medical billing professionals can be challenging, but by following these best practices, you can streamline the recruitment process and find the right talent for your organization. Remember to define the role, look for relevant experience, evaluate technical and soft skills, conduct behavioral interviews, utilize referrals and networking, provide competitive compensation and benefits, and offer training and development opportunities. Additionally, outsourcing medical billing services can be a smart move for organizations looking to optimize their billing operations and achieve greater efficiency. By partnering with specialized professionals who have expertise in medical billing processes, regulations, and requirements, organizations can benefit from faster reimbursement, reduced billing errors, and improved accuracy. By incorporating outsourcing as part of your talent acquisition strategy, you can build a strong team of medical billing professionals and position your organization for success in the competitive healthcare industry.
---
Authors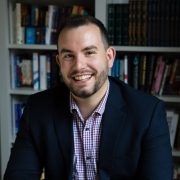 David Bennett is a seasoned writer with expertise in the field of hiring and recruitment in medical billing. With years of experience under his belt, he has established himself as a reliable source of information for businesses looking to hire qualified professionals in the medical billing industry.
Recruit Smarter
Weekly news and industry insights delivered straight to your inbox.