Recruiting can be a time-consuming endeavor. Cold calling for new business, posting jobs on boards, sourcing candidates, reviewing hundreds of resumes and conducting screening interviews can take up a huge chunk of your day.
That's why efficient recruiters use technology to their full advantage. By integrating the latest tools into your daily workflow, you save yourself the headache that comes from some of the repetitive tasks a recruiter must perform. But more importantly, you save yourself time, allowing you to focus your attention on other tasks.
Here's a list of five tools that will simplify your job.
There are many tools that allow you to source emails for hiring managers and candidates alike. These tools, most of which are Chrome extensions, display all known email addresses for a person when you visit their social profile. But not all of these tools are created equally.
The accuracy of the results (sending an email that bounces back sucks!) and the cost per e-mail provided are the most relevant benchmarks and on those two metrics, ContactOut is way ahead of the competition. With 100 free credits per day and a promise that they can find 2x more emails than their competitors (a claim that is backed up by my personal experience), ContactOut is clearly the leading tool in this space.

An applicant tracking system (ATS) is a tool that allows you to track the progress of a candidate as they move through your process from application to hire. However, in spite of the usefulness of this software, many recruiters don't use one, preferring to manage their candidates in a spreadsheet.
While there are a few reasons that a recruiter may forego a formal ATS, the most commonly cited is often the price. An ATS typically costs a minimum of $50/month, so it is not hard to see why some prefer to spend those dollars elsewhere. That's where OpenCATS can help. It is a free and open source ATS that is used by thousands of recruiters. While it may not have the world's prettiest interface, the price is right, and the fact that is open source means that it constantly receives new features from the development community.
One of the tasks that takes up way too much time for a recruiter is scheduling calls. How many times have you sent an e-mail with your availability, only to receive a response that none of the times work? The simplest way to solve this problem is a scheduling tool that integrates with your online calendar.
Calendly is one that is known for its ease of use (it has a dead simple user interface) and rock-solid integration with all popular calendars like those provided by Google and Outlook 365. All you need to do is link your calendar with Calendly, and it gives you a link that you can email to anyone so that they can book any open times in your calendar. The paid version even allows for integrations with tools such as GoToMeeting and many CRMs.

Video interviews should be simple in 2017, but it's surprising how often they're not. Asking a technophobe to install a tool with video conversation capabilities like Skype can result in an hour of banging your head against the keyboard while you politely try to walk them through what seems like an impossible task.
This is where Odro stands out. It is marketed as online meeting software for the Luddites of the world. While not specifically designed for the recruiting market, Odro serves it well nonetheless with its ability to perform video interviews with no downloads or installs.
One of the most challenging parts of a recruiter's job is sourcing candidates. Of course, there are the usual tools like LinkedIn, but many top tier candidates do not have profiles, so they are virtually invisible to the amateur sourcer. That's where Data Miner comes into play.
Data Miner is a data scraping tool. In short, it allows you to go to a site and grab a huge amount of data in a limited amount of time. How does this work in practice? Let's say you want to hire a highly skilled JavaScript developer but you've tapped out your network and it doesn't seem like anyone on LinkedIn is interested in the role. You can find a list of attendees for a JavaScript conference, scrape the data with Data Miner and upload it to your CRM or ATS. Boom! An instant list of qualified candidates.
It should be clear now how valuable using software tools can be to your recruiting processes. If these five aren't enough and you want some more, check out this list of 70+ tools for recruiters.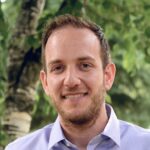 About Our Author: Zack Gallinger is the founder of a website design and marketing company, Talent Hero Media, that focuses exclusively on the recruiting and staffing industry. It is the company's mission to build websites and develop marketing campaigns that help recruiters find more clients and place more applicants. Click here to follow him on Twitter.
---
---
Recruit Smarter
Weekly news and industry insights delivered straight to your inbox.