Did you know that more new jobs opened in January 2019 than any previous month in the last several years?
In the tightest labor market in decades, employers are increasingly relying on the contingent labor force, now up to 15.5 million people — that's 10 percent of the U.S. workforce — to supplement their staff.  
Contrary to popular misconception, the majority of gig workers are not low-paid, hourly workers supplementing their income or between full-time positions. They are, in fact, mostly college-educated women with higher paying jobs, who prefer the flexibility and variety of contract work over regular full- or part-time positions.
To help recruiters better understand the gig economy and its rich talent pool, iCIMS recently surveyed more than 1,000 Americans who hold at least one contingent job as their primary or secondary source of income. We found that, for many people, contingent work is a preferred path that provides the ability to build a career across different companies, industries and areas of expertise, especially in education, health, technology, business, and financial services.
Online platforms exist to enable employers to easily find and retain their services as needed. Here are five insights for recruiters pursuing independent contractors to support their talent needs:
Find contingent workers through their professional networks
Sixty-five percent of contingent workers find their next opportunity through their friends and professional networks followed by job boards specifically for gig work (32 percent) and employers' career sites (26 percent). To source potential contractors, join and participate in specific groups for the freelance community on LinkedIn and Facebook. Use dedicated, skills-based websites, such as Toptal or Dice for tech talent, or Evanto Studio and Behance for creative projects. The sites are purpose-built for recruiters to expedite the process of finding and hiring qualified contractors in specific industries.
Expand your career site
Your career site is the most important, but often overlooked, channel to post contingent work opportunities. A surprising number of employers don't post temporary assignments as open positions on their career portals. If you're unable to dedicate a section of your career site for contract opportunities, then state that you will welcome applications from contractors or freelancers in the job posting. By inserting keywords like contingent, project work, independent contractor or freelance in the job description, it's much easier for gig workers to find your opportunities through their Google search.
Think of millennials and Gen Z without borders
Many professionals pursue gig work because it provides them with an opportunity to relocate. Twenty-two percent of gig workers have taken a contract job in order to relocate within the U.S., and 9 percent have done so to relocate internationally. Of those gig workers who have taken a contract job to relocate, 46 percent of them are millennials, while 35 percent are Generation Z.  So, if looking to attract Gen Z or millennials, consider sourcing from a variety of geographic locations.
Budget for benefits
Sixty-one percent of contingent workers claim that a lack of benefits, such as company retirement plans or health insurance, is their top challenge. If engaging contractors is a top priority, work with your hiring managers and finance departments to ensure that you have the budget to pay competitive rates as many of individuals have a choice as to which projects they work on.
Know the rules before working with contingent workers
The contingent workforce includes part-time temporary workers, independent contractors, consultants, contract employees, leased employees, and direct hires. Prior to hiring contingent workers, be sure to know which category the candidate falls into and the corresponding legal requirements. From federal and state laws to which tax forms to issue, it's critical to stay within the confines of the law to ensure compliance as an employer.
Read this report to better understand the motivations and expectations of contingent workers in today's tight labor market.
---
Authors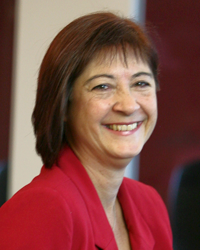 Irene DeNigris joined iCIMS in 2013 as the company's Director of Talent. In her current role of Vice President, DeNigris is responsible for four key areas: talent acquisition, talent development, total rewards and talent management. She is responsible for partnering with the company's business leaders to develop and execute iCIMS' human resources strategy in support of the overall business plan and strategic direction of the organization. Her passion is for making iCIMS stronger through cultivating a highly engaged, high performing culture. DeNigris previously worked in Human Resources at Dolce Hotels and Resorts, as well as Johnson & Johnson's Corporate Headquarters. Her career has provided her with a breadth of experience in talent acquisition, talent management, international assignment management and talent development, having been viewed as a strategic business partner providing HR solutions to global business operations.
Recruit Smarter
Weekly news and industry insights delivered straight to your inbox.