At this point, I know you are mobile optimized.
Ha. Ok. I'm not that hopeful that everyone who reads this is already mobile optimized but here's some advice –  read this article first.  Then come back to this because we've moved on from the why to the how and texting apps.
If you're going to pay attention to any recruiting buzzword, it should be mobile. There are stats to back it up, especially with the next generation we're going to have to recruit – millennials. OpenMarket,  polled 500 millennials on how they like to communicate. It was no suprise that the study showed that the majority of millennials (53%) would rather text than actually talk to each other. So how are you, the recruiter, supposed to text candidates without handing out your personal number and creating awkward situations?
I suggest TextRecruit.
About TextRecruit:
TextRecruit is a global, mobile recruiting platform that helps attract and engage candidates or employees via text message. This cloud-based software is accessible via web or the IOS/Android mobile applications and helps teams centralize texting while staying compliant. TextRecruit can easily integrate with existing Applicant Tracking Systems or can be used independently by recruiters.
With TextRecruit, rather than making recruiters text through their own data plans, you can send texts through your ATS.  Think about how cool that is for a minute.  Not only can you send texts through your ATS but you can now track them to see if recruiting via text is working for you.
In it's latest update, TextRecruit has quietly launched a beta Chrome Extension. With the Chrome Extension, you can text candidates from any website. It appears the extension is free as long as you have a TextRecruit Account.
Watch my video below to learn more about the new TextRecruit Chrome Extension.
About the Author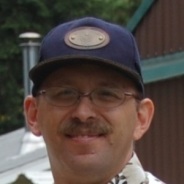 Dean Da Costa is a highly experienced and decorated recruiter, sourcer and manager with deep skills and experience in HR, project management, training & process improvement.
Dean is best known for his work in the highly specialized secured clearance and mobile arenas, where he has been a top performing recruiter and sourcer.  Dean's keen insight and creation of innovative tools and processes for enhancing and changing staffing has established Dean as one of the top authorities in sourcing and recruiting. Connect with Dean at LinkedIn or follow @DeanDaCosta on Twitter.
---
---
Dean Da Costa is a highly experienced and decorated staffing professional, recruiter, sourcer and manager, who also boasts outstanding experience and skills in Human Resources, Project Management, Training, and Process Improvement. He is best known for his work in the highly difficult security and mobile arena's, and the gold star winning numbers he produced. His keen insight and creation of ground breaking tools and processes, to enhance and change staffing as we know it, have proven he is a true "Staffing Thought Leader". Despite all this he remains first and foremost one of the top sourcers, staffing managers and full cycle recruiters in the industry and a true "Search Authority"
Recruit Smarter
Weekly news and industry insights delivered straight to your inbox.