With increasing regularity over the past couple of months I am receiving emails like this:
"Hey Bruce, have you heard of these guys? They claim their software can view LinkedIn profiles automatically, and export the Profile details to a spreadsheet, and it will also send automatic status updates to my network. Is this too good to be true? Does LinkedIn allow it? Should I buy it?"
There is a particularly nasty little struggle going on between LinkedIn and the makers of add-ons like this. I call it "nasty" because the move and counter moves by the players involved can affect every LinkedIn user. And almost no one is aware this little war is going on at all.
In this post, I will explain what these add-ons do (nothing you couldn't do yourself, just automated.) Then go into whether you should use them (probably not), and the implications for LinkedIn users (most likely scenario: everybody loses).
What Extensions Do Vs What They Say They Do
First things first: no names. You can find all of these pretty easily, but I not here to shill for these products. Second thing: they all cost money every month, and most of them cost a lot of money as they require a LinkedIn premium subscription to work adequately.
Here are some of the things the different add-ons and browser extensions claim  they can do:
   1. View profiles and save info from those profiles:
With these tools, you set up a LinkedIn advanced people search. Turning the profile viewer on starts, it scrolling through the profiles in the search. The theory is that when you view lots of profiles, some of them will view yours in return, see what a fabulous person you are, and invite you to connect. These tools also save the info on the profiles viewed and you can export it to a spreadsheet. As the number of profiles a free account can see in search results i
s limited, this tool requires a LinkedIn premium subscription.Automatically send messages to fellow LinkedIn group members

2. Automatically send messages to fellow LinkedIn group members
This software uses the in-group messaging system whereby LinkedIn group members can send each other private messages. It allows the user to send the same message to multiple people at one time. Last month, LinkedIn cut back the number of messages any member can send other groups members to a maximum of fifteen a month, regardless of whether it is a premium subscription or not. Coincidence? Maybe.
  3. Automatically send invites to connect to fellow LinkedIn group members
These tools send invitations to connect to subsets or all of the members in one of your LinkedIn groups.
  4. Status update blasters
Software that sends out pithy inspirational crap (though I am pretty sure they didn't phrase it that way on their promotional material) as a status update. This may explain some of the junk we see on our homepages every day.
 5. Group status update blasters
Enter a status update and the software automatically posts it in all of your groups. (So much for the concept of groups as a place for "discussions!")
  6. Endorsement blasters!
Send dozens of endorsements to your connections every day. Automatically. Yep, this is just what we all needed. 
  8. Software that automatically accepts any invitation to connect you receive
And now, a short editorial on this idea: "Yikes."
  8. Auto send messages congratulating on new job // anniversaries / happy birthday
Yes, now you don't have to do this yourself anymore, the software does it for you.
  9. Find and add connections automatically
Set up a search for people with who you would like to connect. The software sends an invite to every single one of them.
 10. Bulk message senders
Blast your poor connections into submission.
  11. Email scrapers
Set up an advanced people search. The software scrolls through the search results and if it spots an email, scrapes it off the profile.
In theory, if you used these tools in combination, you could set up these various pieces of software to automatically invite people to connect, automatically accept invitations from others, and send thank you notes to those that do connect with you. Then automatically send notes of congratulations on work anniversaries, birthdays, and new jobs. And finally, automatically send out status updates to both your connections and all your groups. In summary: create and maintain relationships you don't know you have.
Are they legal?
Nope.  By LinkedIn's definitions, almost everything I have listed above is a variation on scrape or spam. The following is a portion of section 8.2 of the LinkedIn user agreement, which is titled "You agree not to:"
Scrape or copy profiles and information of others through any means (including crawlers, browser plugins, and add-ons, and any other technology or manual work);
Use manual or automated software, devices, scripts robots, other means or processes to access, "scrape," "crawl" or "spider" the Services or any related data or information;
Use bots or other automated methods to access the Services, add or download contacts, send or redirect messages;
Well, that pretty well nails that door shut.  The problem (for LinkedIn) lies in the fact that all of these plug-ins and tools are doing something that LinkedIn users would otherwise do manually. How can they tell the difference between a browser extension doing it automatically versus me doing it manually? I had my account frozen a couple years ago when LinkedIn thought I was scraping profiles. I wasn't, I had decided my network was getting unwieldy and was motoring through nine hundred connection profiles adding tags to each one.
But the bottom line here is LinkedIn created this little world, and people that visit this world have to abide by their rules. And with all the news about hackers stealing data, LinkedIn can't turn a blind eye to scraping tools.
So according to LinkedIn many extensions are illegal.  But people use them figuring they won't get caught. Or worst case, they will get a slap on the wrist from LinkedIn. Maybe. Note that a couple of weeks ago LinkedIn took away the ability to export your connections on demand. After an uproar from users, they restored it, but in their note to users after they restored it, they stated that this was part of their efforts to stop scrapers.
There are people – some of them high profile independent LinkedIn trainers too – who have enthusiastically endorsed these things. How can you support an activity that can result in you losing your LinkedIn user privileges?
I live near an intersection with a traffic light. I see people cross against a red light every day. Low-risk behavior. In three years, I have seen two of those jaywalkers get hit by cars. Low risk but severe consequences.  My position on these tools is that they are low risk but bad consequences too. Not worth it.
Insidious effects of these tools
Obvious side effects will be observed by some users:
Some of the functionality offered is dumb and self-policing, Sending invites to all the members of a LinkedIn group or people found in an advanced search will result in two things: an immediate restriction on your account when too many of those people respond that they don't know you, and possibly using all of the finite number of invitations that LinkedIn grants you.
So now your account is restricted, or you have used all your invitations to connect. I hope you didn't pay for a year upfront.
The status update blaster will just result in people selecting "hide" for this person's status updates.
And more subtle ones:
These tools belittle profile views. Was that you that came and saw my profile, or your "bot" that did it for you?
These people have also found a way to take LinkedIn's most useless feature – endorsements – and make them even more useless.
And my software bot says congratulations on your new job.  I remain blissfully unaware of your career move.
And then there are the truly nasty effects…as I mentioned earlier, in July LinkedIn announced a limit to the number of messages you can send to other group members. A month or two before that, LinkedIn announced the Commercial search limit for the number of search results you could view in a month on a free account.
When LinkedIn released the commercial search limit, I thought it was just a cash grab – make more people opt for premium subscriptions. But combined with the limitation on group messaging, and LinkedIn's comments on scrapers, I wonder if these are reactionary moves on LinkedIn's part to the threat these tools pose. And LinkedIn has a habit of reacting somewhat violently to the behavior it dislikes (Educate yourself about "LinkedIn SWAM").
So who will win?
LinkedIn can change the rules whenever they want. But LinkedIn is also big and unwieldy.  And LinkedIn's lack of interest in serving small companies will always leave them vulnerable to other's filling that void.
On the other hand, the bots, add-ons and browser extensions may very well kill themselves. Last week, when I was researching this post, I came across Viewer/Scraper company "A" advertising they had a cheaper monthly price and naming companies "B" and "C" in their comparison. When I went to company "B's" website they had already dropped their price lower than company "A".  Price wars never end well.
But if the bots and add-ons don't consume each other, what can LinkedIn do? Or what should LinkedIn do?
I usually offer my ideas at the end of these posts, but I want to leave this one open-ended for you to comment.
User agreement implications aside, do these bots and browser extensions add value or demean the user experience on LinkedIn?
What should LinkedIn do? Ignore them? Continue playing whack-a-mole? Could LinkedIn come up with new or different premium products that incorporated some of these tools? What say ye?
And now for the fine print:
About the Author Bruce Johnston: I am a sales coach and strategist specializing in LinkedIn. I believe LinkedIn is not all about your profile, it's not all about being found. It is about being proactive. LinkedIn is a contact sport. The highest compliment you can pay to someone who writes is to share their content. If you liked this post, please do so. Thanks. I accept invitations to connect on LinkedIn from like-minded sales and marketing professionals. If needed, use my email address – [email protected] And always read the fine print.
---
---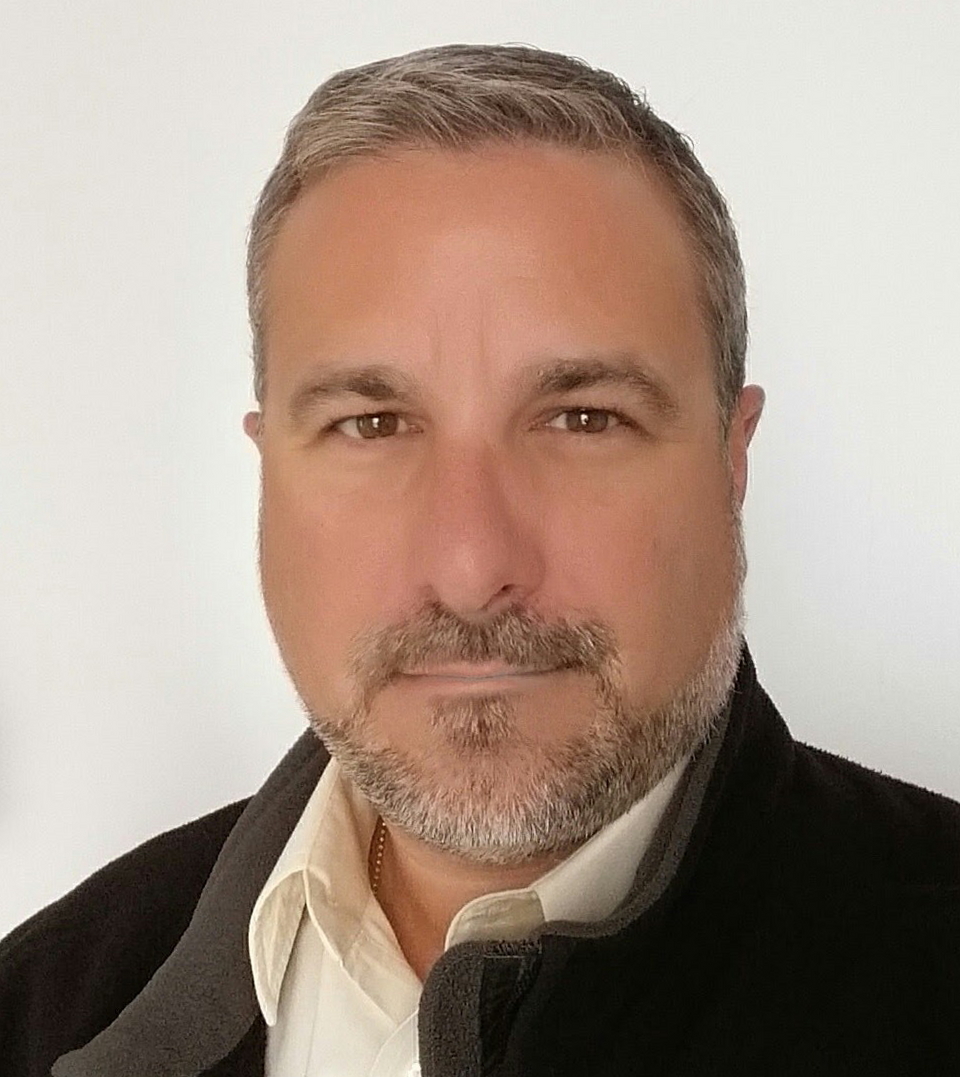 CEO/Founder RecruitingDaily and avid skier, coach and avid father of two trying to keep up with my altruistic wife. Producing at the sweet spot talent acquisition to create great content for the living breathing human beings in recruiting and hiring. I try to ease the biggest to smallest problems from start-ups to enterprise. Founder of RecruitingDaily and our merry band of rabble-rousers.
Recruit Smarter
Weekly news and industry insights delivered straight to your inbox.