Yeah, I know what you're thinking, and I'm right there with you – I normally skip right past those "lessons we can learn" kind of posts that seem like thinly veiled excuses to capitalize on some trending topic or current events by stretching some extended metaphor to tie it back to recruiting or talent.
I also eschew any of those insipid, Buzzfeed inspired, bulleted 'listicles' (Top 10 Things Recruiters Must Do Different Right Now!), that other staple of noxious B2B content marketing, because there's almost never anything of substance (or real value) there besides a catchy headline.
So, yeah. I know this post is going to seem a little strange coming from me, particularly after that little lead. But I've decided that it's time for me to go ahead and create my own contribution to these canons of crappy content and write one of these myself. So why the hell, exactly, am I being the ultimate hypocrite?
Good question. I guess it might be one of those cases where I'm giving into the mob mentality and "giving the people what they want," or maybe it's more an example of "if you can't beat 'em, join 'em" kind of reasoning. After all, this formula has proven effective at link baiting and generating clicks to other equally crappy content, driving display ad sales and SEO, if not exactly an intelligent or insightful discussion.
Just be glad I decided not to throw in one of those craptastic, cutesy infographics just for fun.
Setting the Stage
Last Saturday night, I happened to luck into tickets for one of the most epic – and certainly the most spontaneous – concert events in the history of ever. By spontaneous, I mean that this concert happened only a few days after it was actually announced and ticket sales began. By epic, I mean that the featured act was the FooFighters, playing the recently renovated Forum in Los Angeles. Take a quick look at the clip below to check out how I rocked out:
[youtube url="http://www.youtube.com/watch?v=jhpDUYvnqOg" width="500″ height="300″]
If you're not familiar with the venue whose proper name is The Great Western Forum (a title as presumptuous as most of those Top 10 posts I talked about earlier), it had become a bit decrepit and deserted since the Lakers and Kings packed their bags and moved into the Staples Center, ditching Inglewood for their shiny, sexy new downtown digs, which came complete with such necessary sporting amenities as dessert carts and valet parking.
The last time I went to the Forum, that great shrine where Showtime was prime time and there was always Magic happening on the court, I was there for another FooFighters show, too. What? They're awesome. But I remember thinking at the time, they probably could have picked a better venue. Because the Forum? Let's just say as you guessed from its constant shoutouts in hip hop lyrics or from watching a John Singleton movie, Inglewood ain't up to no good, and the old, run down arena looked beat up enough to belong in the same parking lot as a no-bust blackjack tent and greyhound racing track it used to share a parking lot with.
This time, I was pleasantly surprised at how much nicer the place had gotten after undergoing an extensive makeover. It wasn't scary, and for the first time in a while, it wasn't too hard to remember why it used to be referred to, by most Angelinos and announcers, as "The Fabulous Forum." Now, I could go on about this stunning transformation and how it relates to building a better brand or office environment (barf). But that's not the point of this post.
I'm just trying to delay telling you a certain little secret I guess I kind of have to let you in on:
I am a serious Dave Grohl Fan Girl.
What? Come on, not only is he an all around bad ass dude and world class drummer, he was in Nirvana, for crying out loud. And I'll drop pretty much anything or go anywhere (within reason) if it means getting the chance to rock out with my dude Dave, who I pretty much dig everything about. If you want to see what actual excitement looks like (say, for your recruitment marketing materials), check out the picture of me purchasing tickets to a future FooFighters show.
This time, though, for whatever reason, as I was enjoying watching the FooFighters totally rock out (sorry, Gen Y, you can stop reading this now), I kept thinking of the myriad ways that Dave Grohl epitomizes the topics we keep obsessing about in HR and recruiting (not to mention bigger business best practices).
I know. I'm weird like that. But it's a pretty sweet set list.
6 Ways Recruiters Can Rock Like Dave Grohl
1. Leadership
Sure, he's the front man of one of the world's biggest rock acts (at one time, anyway), so that alone qualifies him as a leader, particularly since the band has been around for as long as it has, which is hard to do when there are musicians and egos involved. But there's more to it than that. The thing is, he's an engaging performer, and his style manages to be compelling enough to attract other world-class recording artists to join him on stage or in the studio – and he's willing to share the spotlight with them in the interests of awesome, generously giving opportunities and credit to those professionals with mutual admiration for his music.
He recognizes and promotes the strengths of others, using his visibility and cache to increase theirs, while having the confidence to know helping build up others will enhance, not diminish or distract, from his own efforts.
That he's a genuinely nice, giving and generous guy have given him an extremely dedicated and engaged following from the FooFighter fan base – not to mention the reputation he enjoys in the music industry as being a go-to kind of guy – there aren't a whole lot of people in that business you can depend on. And even fewer who stand out as true leaders. He is the exception.
2. Talent
Unlike many artists who first arrived on the scene in that crazy decade better known as the 90s, Dave has proven that he's got staying power. You don't see him on VH1 reality shows or doing GEICO commercials for a reason – and a good reason at that.
It's because, unlike, say, Creed or Limp Bizkit, who were big at about the same time the Foo Fighters came on the scene, Dave simply has the talent it takes to have true staying power.
He drums. He sings. He strums. He screams. And whether he's on stage or in the studio, his music is raw and real. There's no manufactured sound or marketing machine behind him, unlike so many of those one hit wonders who are nothing more than an auto tuner, a drum machine and a decent A&R exec; those are a dime a dozen, and literally thousands have come and gone from the scene since Dave first stepped on stage. As he once reminisced:
"The late 80s was full of over-produced pop that kids had nothing to grab hold of. You had a bunch of formulaic pop songstress bullshit, and music was boring."
His music, on the other hand, remains compelling and relevant enough so that it's not only worth grabbing hold of, but holding onto as tightly as possible. Even if you're not a kid anymore. Trust me.
3. Innovation
Dave continues to experiment and innovate with his music, a fact that underscores and somewhat explains his staying power.
For example, he stepped to the other side of the camera, producing and directing the amazing 2013 documentary Sound City, which, if you're into music, you need to check out. Like, right now. It's awesome.
More recently, the FooFighters paid homage to the history and evolution of American music, taking a different approach to their 8th album, Sonic Highways, than they had with their previously released albums.
Each song was written in a different city as the band criss-crossed the US, filming a television documentary series of the same name to accompany and inform the album by featuring on the local music scenes and styles influencing each track, and shining a spotlight on the often unheralded musicians behind the distinct sound of each locale featured in the project.
Which is a kick butt concept, really.
What projects like these show is that even though he's one of the best and most recognized performers in the business, Dave approaches music as a fan – and loves sharing that passion with his fans in new and unique ways. When asked why making a documentary was important to him, Dave replied:
"People say, 'well, wait a minute. You were in Nirvana and you sold a billion records.' Well, who f-ing cares how many records I sold?"
Numbers never define a legacy, nor should they justify sticking to the status quo just because it works. Change might even work better. But you'll never know until you try – and what's worth trying should be in line with what you truly care the most about.
4. Diversity
The eclectic styles and inspirations infused throughout every FooFighters project – as well as many of their live performances, where the band is often accompanied by a "surprise" guest (or a surprise concert, as I found out) – demonstrate the real value of diversity.
By integrating divergent, disparate genres, audiences are introduced to new artists and different types of music, while exposing them to acts and sounds they might otherwise have never been exposed to, allowing their fans to experiment with and experience more than just the familiar faces and tunes they turned up to see.
In addition to frequently featuring guest performers as a standard part of his stage show, Dave has been known to show up in support of the various side projects his band mates are working on as well, supporting their outside endeavors as development opportunities rather than seeing them as distractions or competition.
If only every HR leader could take the same approach, we'd probably all be better off. He also periodically pops up to perform secret shows at intimate, obscure venues, proving that what you do matters more than where you do it – and passion is more important than presentation. If you rock, you don't need light shows or lasers to win over a crowd – you just need to show up. As Grohl says:
"It's YOUR VOICE. Cherish it. Respect it. Nurture it. Challenge it. Stretch it and scream until it's f-ing gone because everyone is blessed with at least that, and who knows how long it will last?"
The only real way to really deal with reality, after all, is by keeping it real.
5. Collaboration 
Speaking of guest performers, these guest artists collaborations not only add diversity, but also an inordinate amount of experimentation and innovation, too.
While each member of the FooFighters is obviously insanely talented (she says without a hint of bias), it's the extra players – often acts not even associated with rock music – who often prove the best collaborators.
As Dave once said:
"How could you not want to do this? I get to sit around and talk about rock 'n' roll all day, then go play music with my friends and laugh my arse off backstage, until it's time to have a beer and get 80,000 people to sing with me. That's not work!"
Doing work that doesn't feel like work is the best kind of work there is. And often, how the best work gets done.
6: Transparent Communication
Sure, Dave seems to like to drop the F bomb about as much as your average agency recruiter, but profanity aside, his message is consistent with his actions, leading by example instead of directive. I'll go ahead and defer to Buzzfeed, who pretty much nailed this point in a separate article, 17 Times Dave Grohl Was Right About Everything.
Yeah, I know I hate these kinds of posts in general, and the ones on Buzzfeed in particular, but hey, this headline got my attention – and for once, the content accompanying the click baiting is as on point than Dave's words of worldly wisdom.
Back to the Show
So, the show at the Forum I mentioned turned out to be a bit of a birthday bash for Dave. As the lights came up and he grabbed the mic, one of the first things he said to the crowd was the warning that "you may have thought you were coming to a FooFighters show, but this is going to be 'the most insane f-ing night of your life."
Good opening line, right? Sure worked to get the crowd fired up, which wasn't really necessary, considering that friend after friend showed up to rock out on stage with Dave for nearly four hours, a marathon of musicians that gave new meaning to the phrase "jam session."
It was a blast – and if you don't believe this fan girl, check out this L.A. Weekly review. Now, that's a performance review that would land any employee a fat raise.
Wait. What Does This Have To Do With Talent?
Well, first off, it's probably less clear than in most of my content, but here's the connection in the context of talent acquisition and management. All of the buzzwords listed in bold above feature prominently in our industry, but these best practice buzzwords actually correlate – and matter – beyond the incestuous little silo in which our industry sits.
Sure, I'm a fan girl, but there's a reason why I'm not alone, and so many people have so much love for Dave Grohl and the FooFighters. It's the same reason why certain companies become employers of choice, or have magnetic employer brands that recruit and retain the best talent out there: having a solid reputation, a long track record of success, and being known for championing diversity, collaboration and innovation. Finally, consistent, transparent communication is key to creating a culture that really rocks.
These are all elements we should strive for as recruiting and HR professionals, and even if it's not the FooFighters (assuming you're crazy or have terrible taste), creating the soundtrack for success means finding the right inspiration and influences to make sure that you keep on rocking.
Rock on.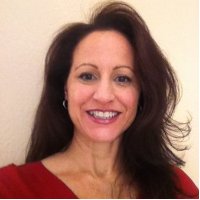 About the Author: Leveraging her unique perspective as a progressive thinker with a well-rounded background from diverse corporate settings, Kelly Blokdijk advises members of the business community on targeted human resource, recruiting and organization development initiatives to enhance talent management, talent acquisition, corporate communications and employee engagement programs.
Kelly is an active HR and recruiting industry blogger and regular contributor on RecruitingBlogs.com. She also candidly shares opinions, observations and ideas as a member of RecruitingBlogs' Editorial Advisory Board.
Follow Kelly on Twitter @TalentTalks or connect with her on LinkedIn.
---
---
Recruit Smarter
Weekly news and industry insights delivered straight to your inbox.