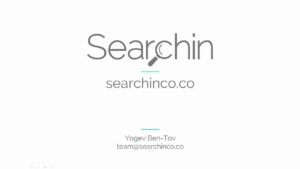 Weekly, people ask me, "How can I find phone numbers?" You can find my answer in the Secret Sourcing Group and RecruitingDaily's Facebook page. In fact, there have been several articles written here on RecruitingTools.com as well. Even so, recruiters never seem to be able to find those elusive phone numbers. I am happy to tell you that there is a relatively brand new discovery tool. And, it can find phone numbers and emails called Sourcin. Developed by Yogev Ben-Tov, Sourcin, is a real-time discovery tool that uses Artificial Intelligence (AI) to discover talent that is the best fit for your company.
Is That a Typo?
No that is not a typo. As a matter of fact, Sourcin is a part of a company named Searchin. They offer Sourcin as a stand alone product. This tool will allow you to discover hundreds of qualified leads in one search. Equally important, it is in real-time. You may be asking what is so great about a real-time search. What this means is, if your candidate changes their contact info or adds a new social media account, this tool will automatically update your list with the new information. From there, you can download the info it has discovered, download it into a .csv or Excel spreadsheet, Then you can upload it to your ATS. Click here to try Sourcin for yourself.
Please watch my video below to learn more about Sourcin.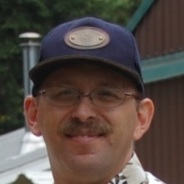 About the Author: Dean Da Costa 
is a highly experienced and decorated recruiter, sourcer and manager with deep skills and experience in HR, project management, training & process improvement.Dean is best known for his work in the highly specialized secured clearance and mobile arenas, where he has been a top performing recruiter and sourcer.  
Connect with Dean at LinkedIn
 or follow 
@DeanDaCosta
 on Twitter.
---
---
Dean Da Costa is a highly experienced and decorated staffing professional, recruiter, sourcer and manager, who also boasts outstanding experience and skills in Human Resources, Project Management, Training, and Process Improvement. He is best known for his work in the highly difficult security and mobile arena's, and the gold star winning numbers he produced. His keen insight and creation of ground breaking tools and processes, to enhance and change staffing as we know it, have proven he is a true "Staffing Thought Leader". Despite all this he remains first and foremost one of the top sourcers, staffing managers and full cycle recruiters in the industry and a true "Search Authority"
Recruit Smarter
Weekly news and industry insights delivered straight to your inbox.